Driven - All-new Toyota Corolla Cross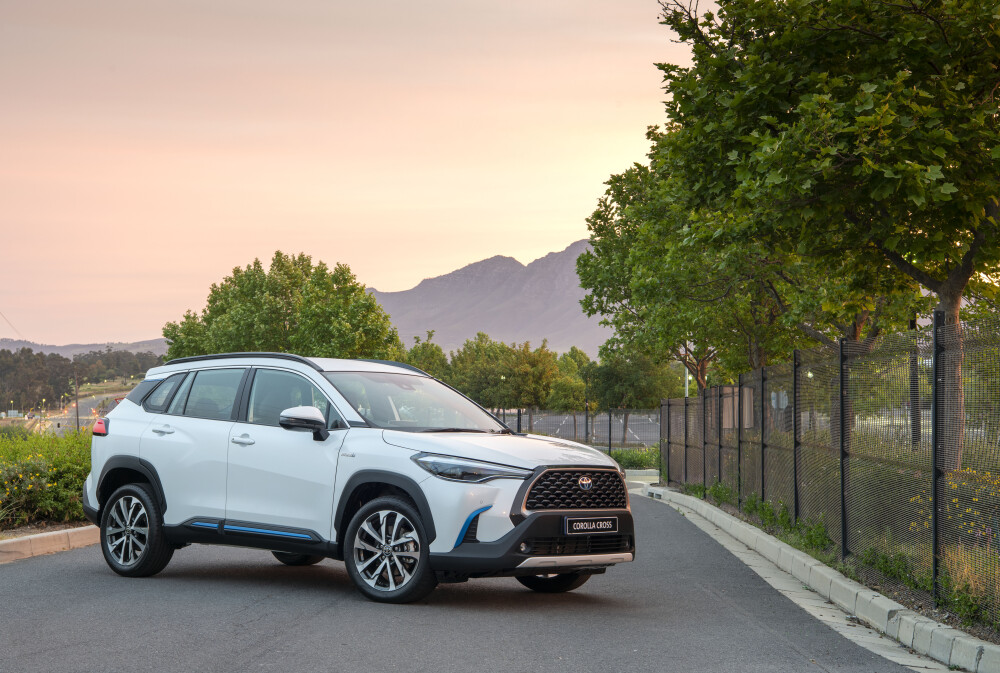 Quick Facts:

Price: From R 349 900

Engine: 1.8-litre 
Transmission: CVT
We had the opportunity to go down to Cape Town to sample the all-new locally built Toyota Corolla Cross, and I must say - I'm thoroughly impressed.
The Corolla Cross is built on Toyota's TNGA (Toyota's New Global Architecture) platform, which is found in the 12th gen Corolla & C-HR.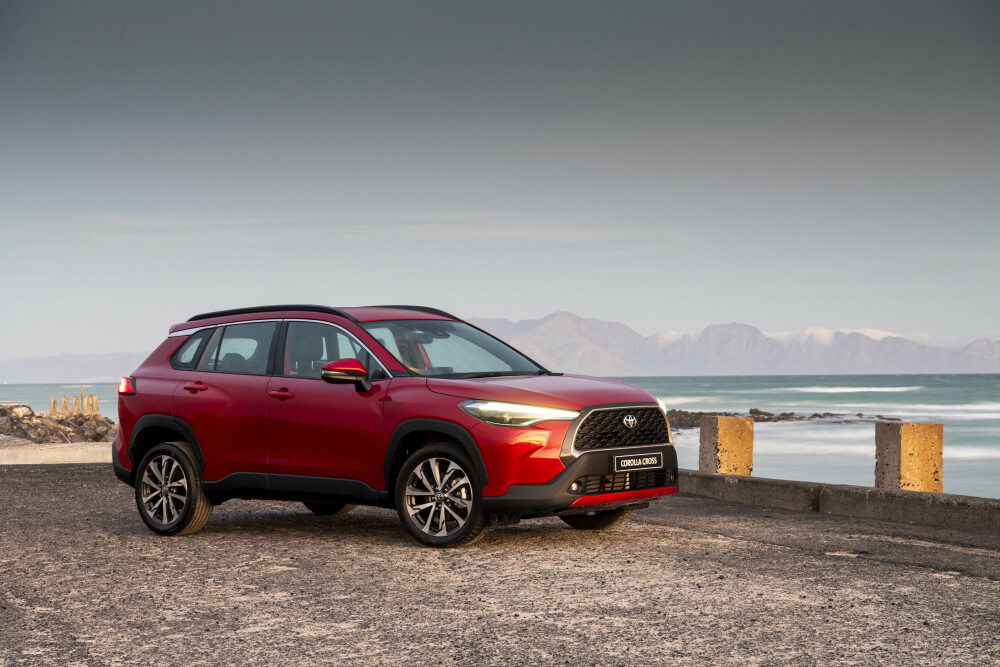 At first glance, you'd say it's a very reserved and grown-up car, with sleek headlamps that have LED daytime running lights, and this prominent yet subtle trapezoidal radiator grille with the Toyota badge slotted nicely in the middle. 
There are 2 variants; A conventional petrol as well as a Hybrid petrol-electric, both of which are mated to a CVT transmission. The Hybrid is recognised with a blue hue that's on the Toyota badge as seen on their other Hybrid models. You also find a Corolla Cross decal On the C-Pillar which I thought was a nice touch.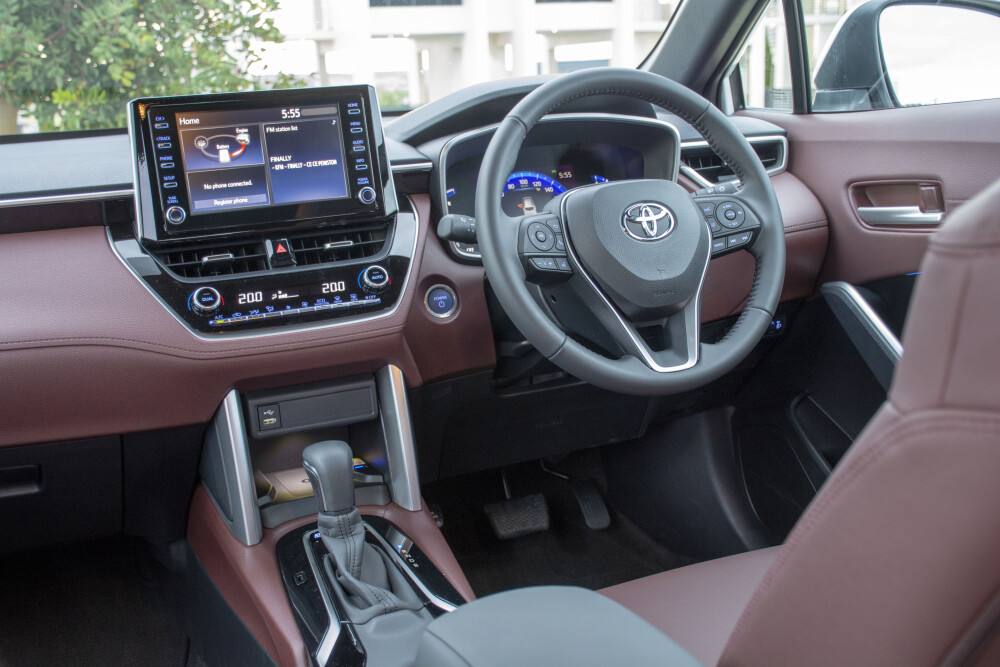 On the interior, you're greeted by soft-touch materials & ergonomically it's laid out well, the infotainment system is easily accessible also functional and easy to use. One thing this car boasts is phenomenal visibility, which stood out for me, being able to see your surroundings clearly is just so blissful.
The Corolla Cross is available in 3 Trims namely; 
Xi - The standard entry-level to the range aimed at customers seeking core-value motoring. 
Xs -  The mid-tier with additional comfort and convenience as well as generous specifications and options.  
Xr - Flagship models with added exterior looks, bigger wheels as well as other added features. 
The Corolla Cross Hybrid is available in only Xs and Xr.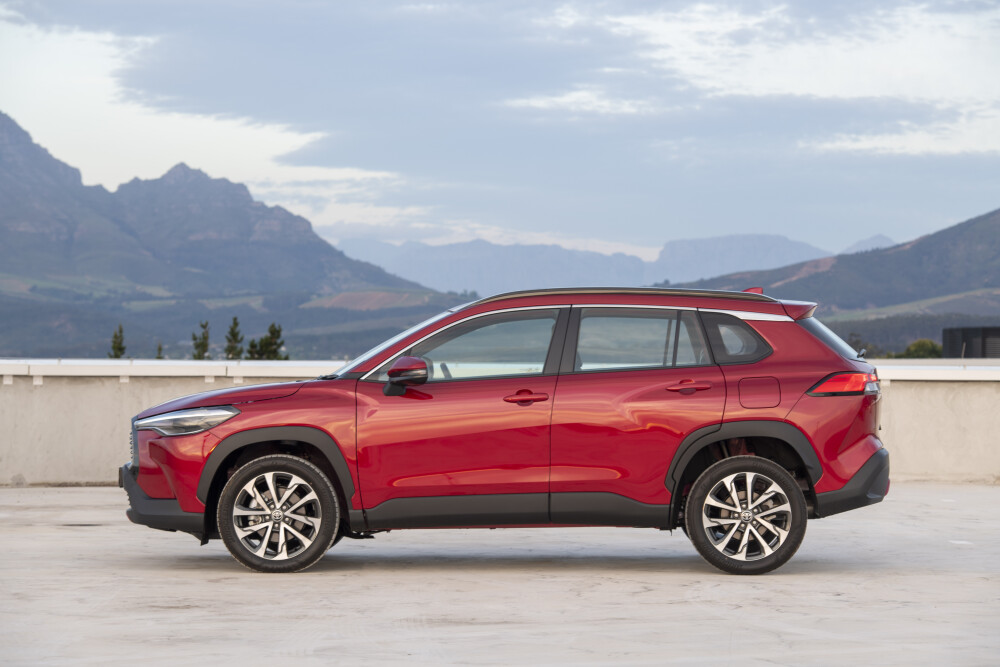 When it comes to the drive, it's a playful and engaging car. We did just under 300kms on our launch route in and around the Cape Winelands in both variants and what stood out for me was the CVT petrol more than the hybrid, simply because it has a little more oomph (103 kW/173Nm) whereas the Hybrid is 90kW, with more torque. The Corolla Cross tackles both highway and city driving well and the fuel economy is absolutely great, we averaged about 4l/100Km in the hybrid and 8.3l/100km in the petrol CVT.
Verdict
Toyota aims to replicate the Fortuners success with the Corolla Cross and this isn't a far fetched goal, as there are already 800+ orders for this new car and 35% of those are for the hybrid. Safe to say that this will definitely be one of Toyota's best-sellers, it's affordable, fuel-efficient and really lovely to drive.
Pricing
Corolla Cross 1.8 Xi - R 349 900
Corolla Cross 1.8 Xs - R 390 100
Corolla Cross 1.8 XR - R 425 400
Corolla Cross 1.8 Hybrid Xs - R 413 000
Corolla Cross 1.8 Hybrid XR - R 448 300