Driven | Audi Q5 Sportback 40TDI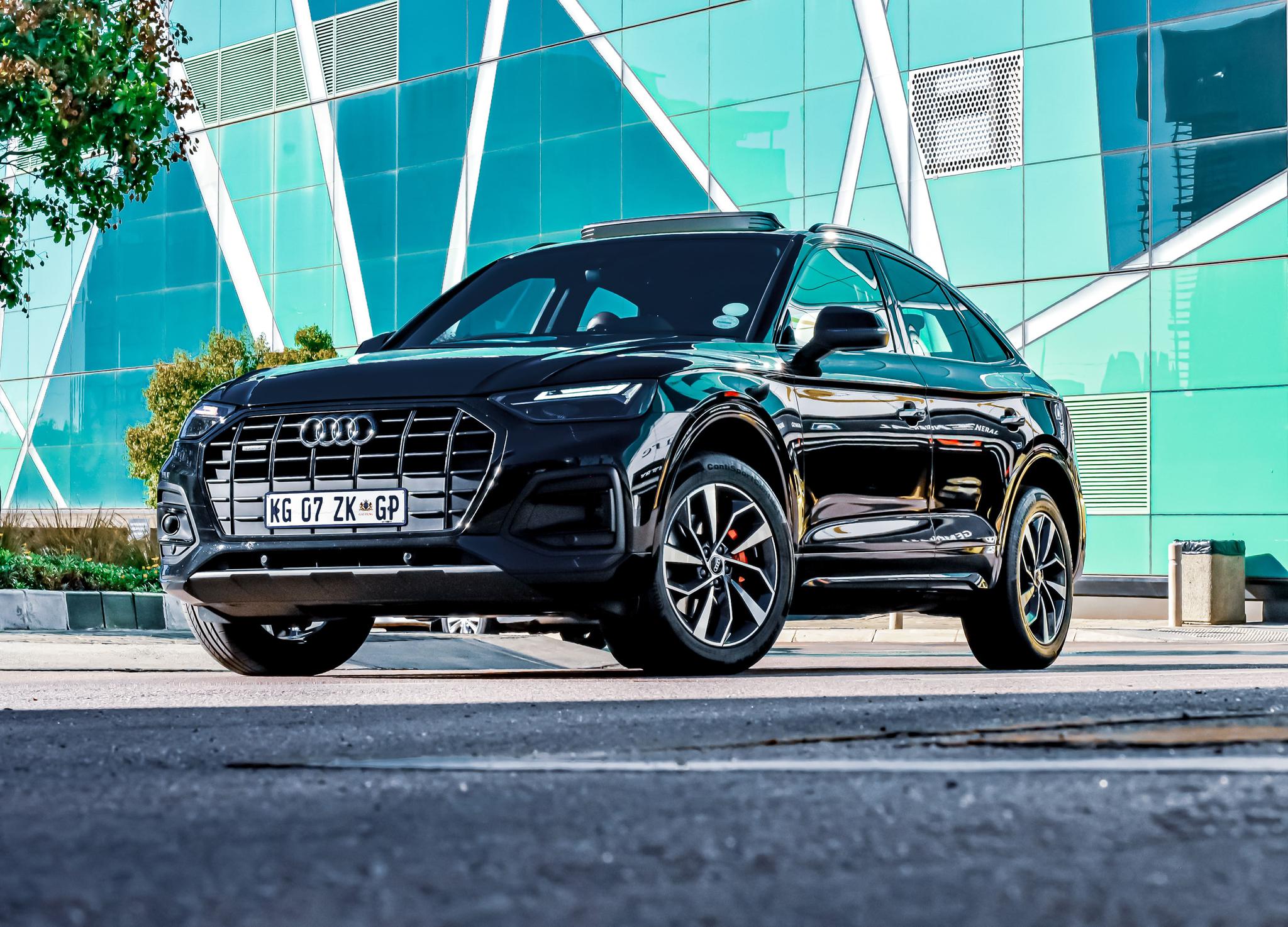 Quick Facts:

Price: From R960 000

Engine: 2.0-litre turbo
Transmission: 7-speed auto
Power/Torque: 140 kW/400 Nm
Coupe styling has been a thing for a number of years now, and a number of manufacturers have been perfecting this design for a while in order to get a slice of the lucrative coupe SUV market. Audi recently introduced their first-ever Q5 Sportback and we got a chance to sample it in its 2.0-litre 140kw/400nm turbo-diesel variant. In a segment with the likes of the GLC Coupe as well as the BMW X4, the Audi Q5 Sportback stands its ground albeit a newcomer in the Coupe business.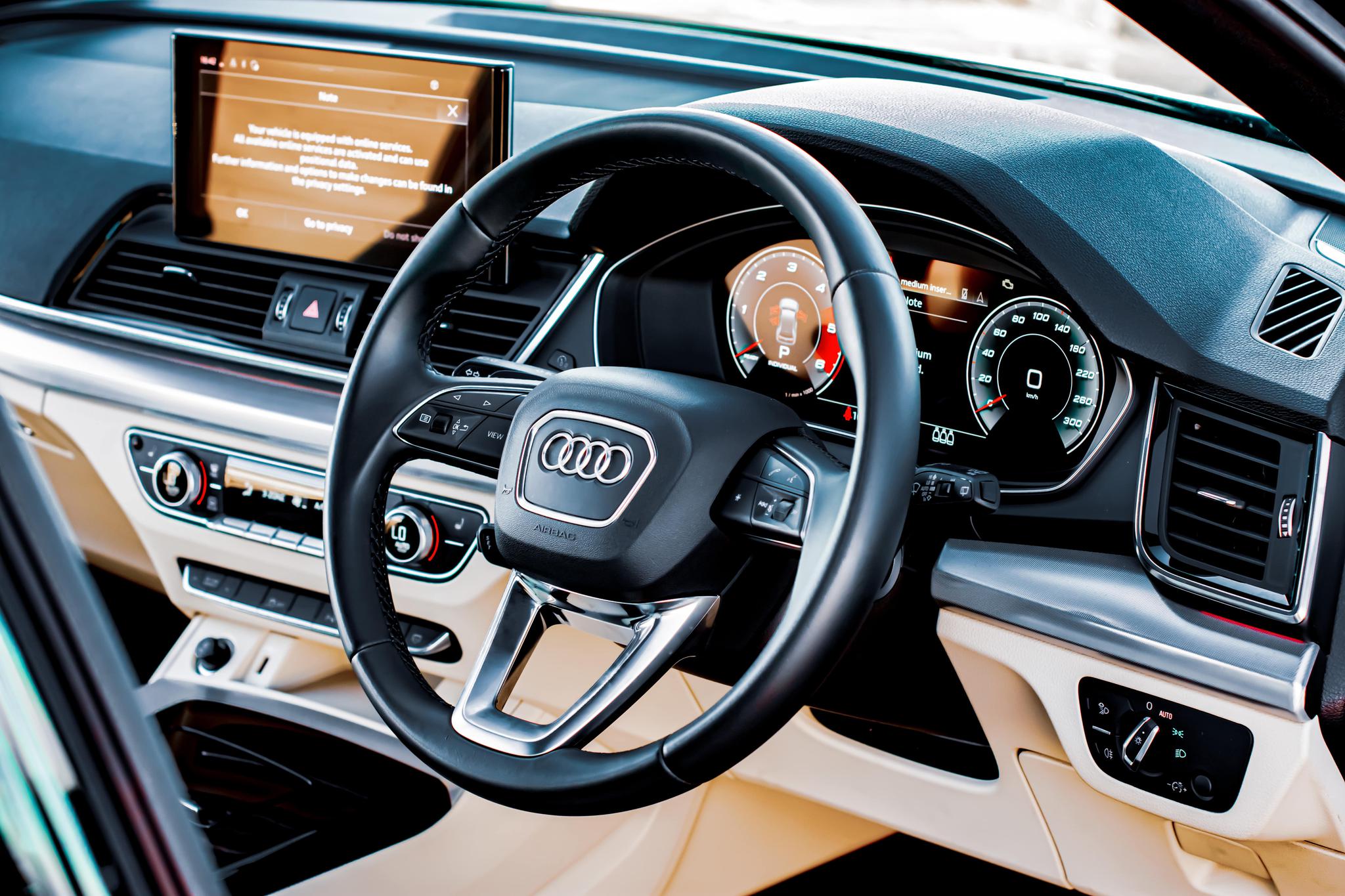 Inside, the Audi Q5 is as Audi as it can get. Our unit was dressed in cream leather upholstery which we thought looked marvellous. Couple that with a panoramic sunroof, and you have an amazing interior which brings in a lot of light. While you're probably thinking rear headroom is compromised because it's a coupe, that's far from the case. Audi has managed to ensure that headroom for rear occupants is not compromised and we think this is where the Q5 Sportback triumphs over its other German rivals. The materials are also of high quality and ensure an elegant and premium feel. The digital driver's display does a great job relaying great information while the infotainment which has wireless smartphone mirroring does not glitch and is easy to operate.
All occupants have generous storage, spacious door bins, a good-sized grove box as well as spaces on the centre console to place your phone (a wireless charging pad) and keys. While our unit had the bang & Olufsen 3D surround sound, there was still enough boot space.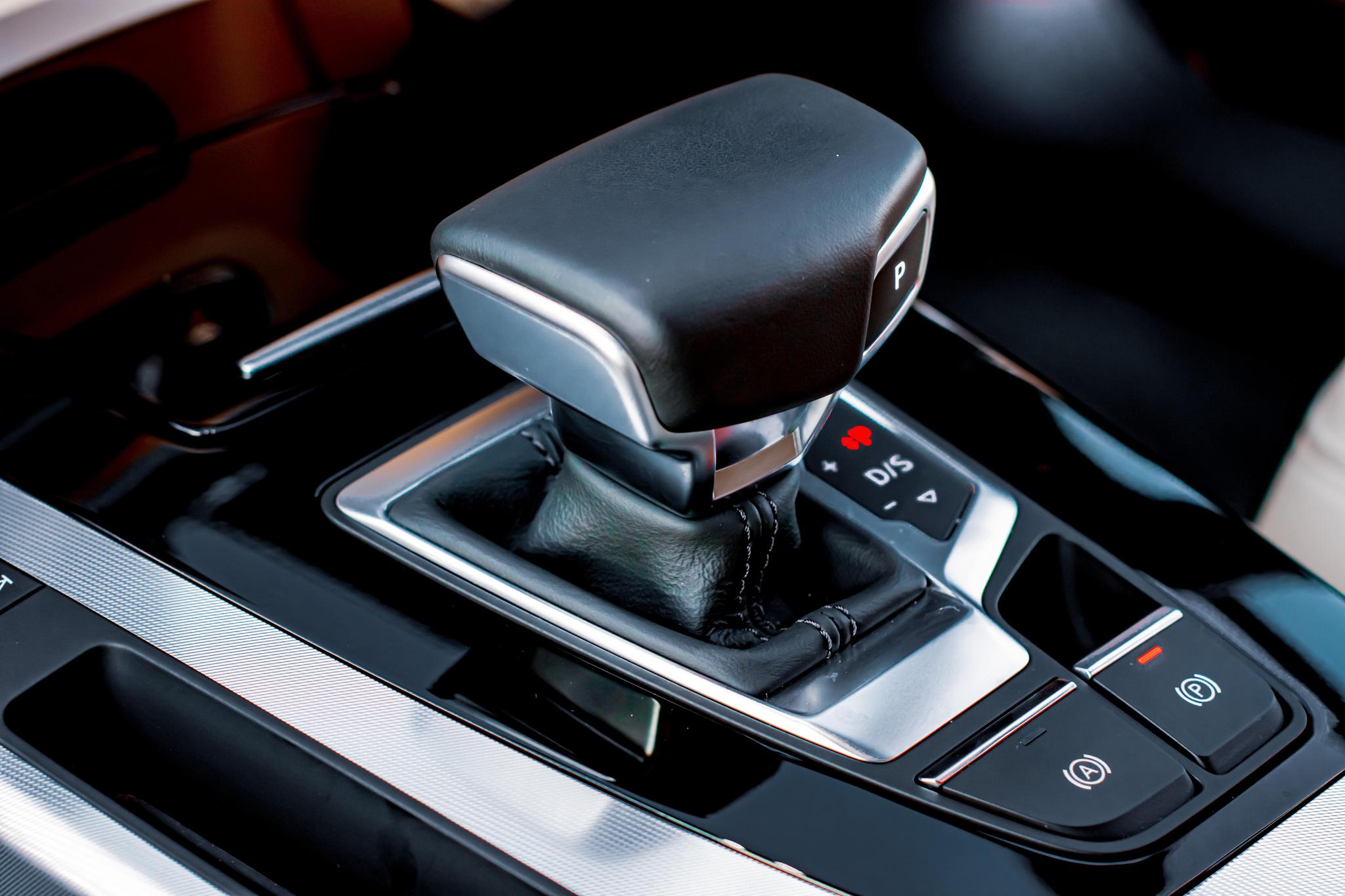 Added interior features were the Comfort package which came with the below.
• Power-adjustable front seats
• Seat heaters
• 4-way lumbar support for the front seats
• Electric steering wheel adjustment
• Storage and Luggage Compartment package
In terms of performance and drive, we felt like this is the sweet spot of the range. Our SQ5 and 45 TFSI review will follow next. The 2.0-litre turbo diesel has enough grunt and even better fuel economy which is appreciated during such trying times. It's also stronger during low revs which is ideal for those who will want to tow.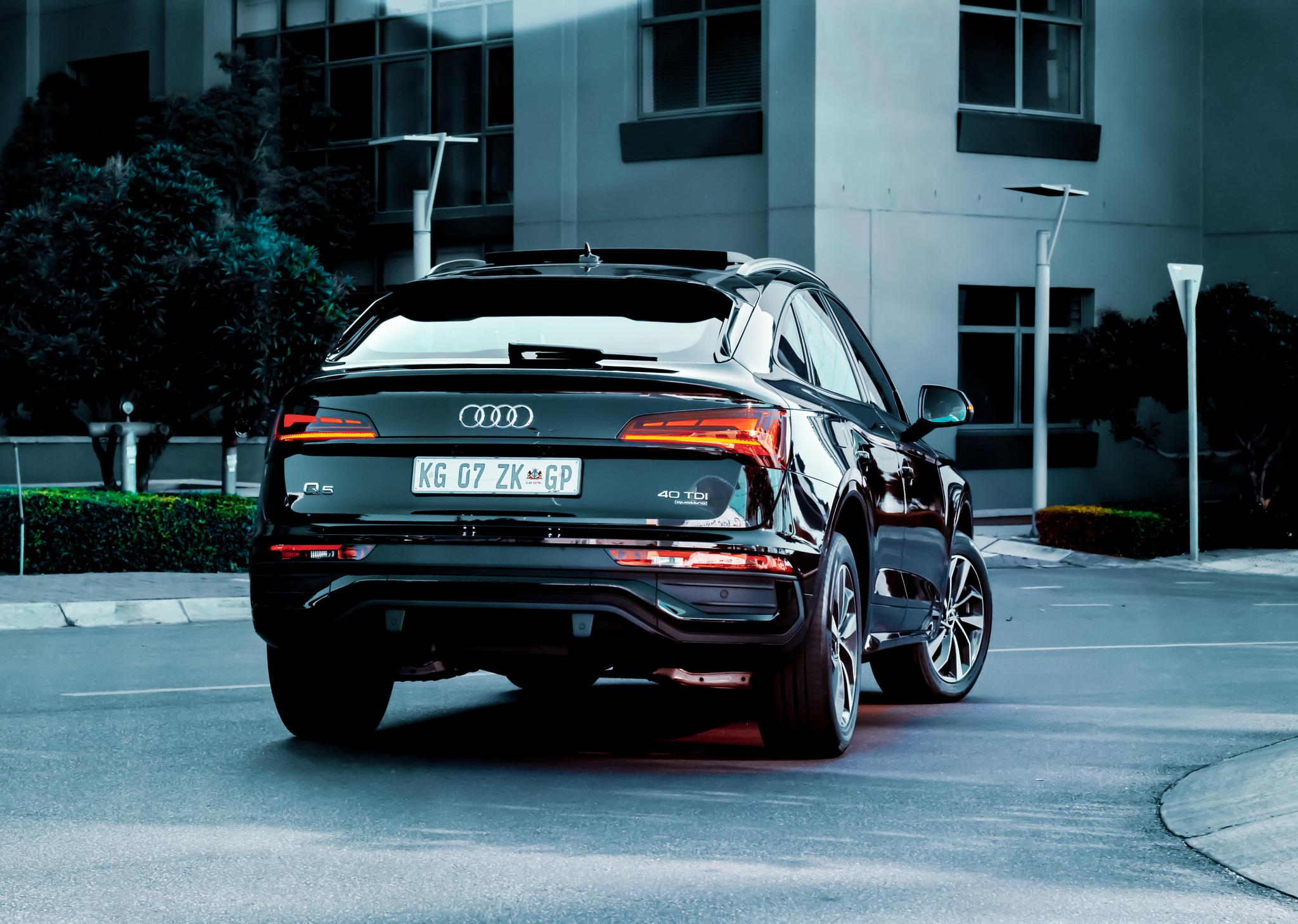 Our test unit was kitted with the 19-inch alloys and the ride was subtle and not too harsh on bumps. The ride is exemplary and tries its best to shield you from potholes and uneven road surfaces. There is enough grip and it's quite agile depending on the mode you're in however there was some noticeable lean on certain bends. In terms of criticism, the light steering wheel was a bit of an issue for us. While it's precise, it does not inspire driver confidence as much. On the upside though, you hardly realise that you're in a diesel-powered unit. The diesel motor does its thing without bothering occupants or the driver while road and wind noise is also kept and a minimum, tick the air suspension option, and you'll have an even quieter cabin (we noticed this in our petrol setup which we tested).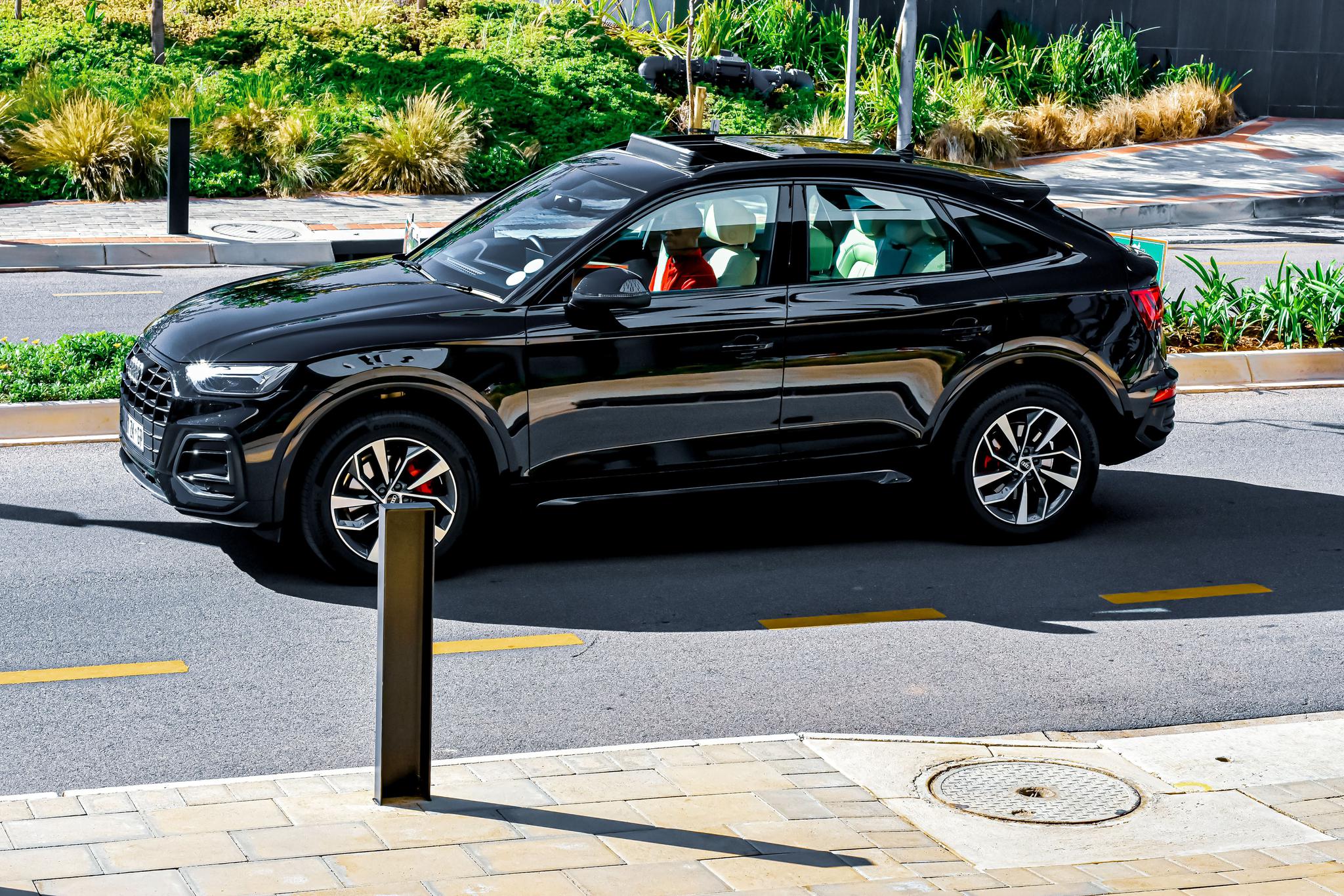 Another win is the seven-speed dual-clutch automatic transmission, it changes gears quickly and effortlessly while ensuring the lowest fuel figures, especially on long trips. When you do want to overtake, it quickly chooses the right gear and gives you the power needed. Only only downside was that it was quite jerky in traffic.
Pricing starts at R960 000 and our test unit came in at R1,153,600, And while it appeals to a different type of customer, we are not particularly crazy about the coupe-like styling and would prefer the standard shape. It is however a great car and it is still a Q5 with all the safety and premium features that buyers will appreciate.