Driven | MINI Cooper SE (Electric)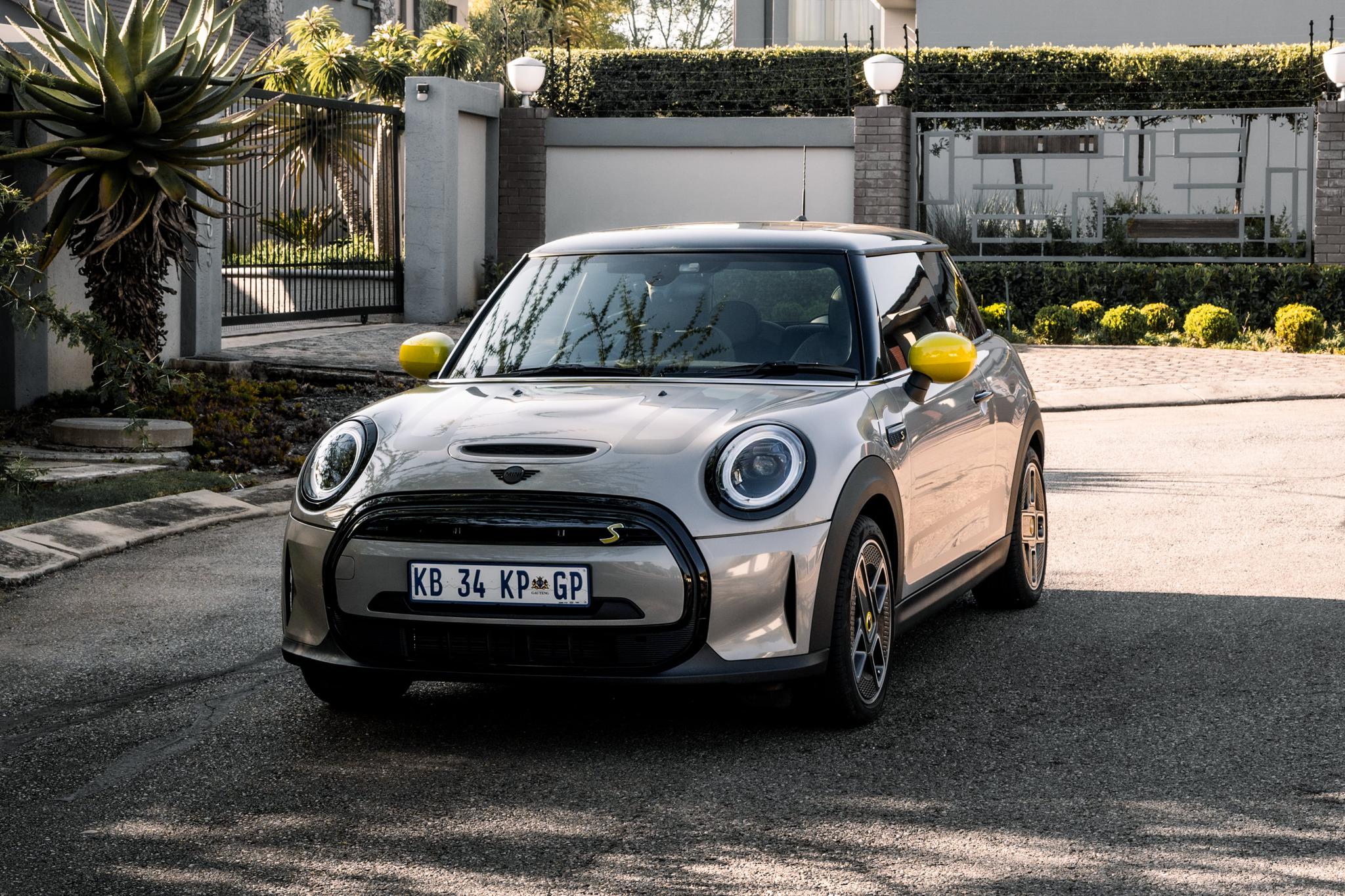 Quick Facts:

Price: From R658 900

Engine: Single electric motor
Range: 215 km (claimed)
Power/Torque: 135 kW/270 Nm
The electrification mandate is in full swing. With many manufacturers announcing that they will be ditching internal combustion engines in the next 8 to 10 years, it has become a battle for local manufacturers to start introducing electric models to our local market. While this has been happening, pricing, as well as infrastructure, also plays a huge role in achieving a fully electric footprint.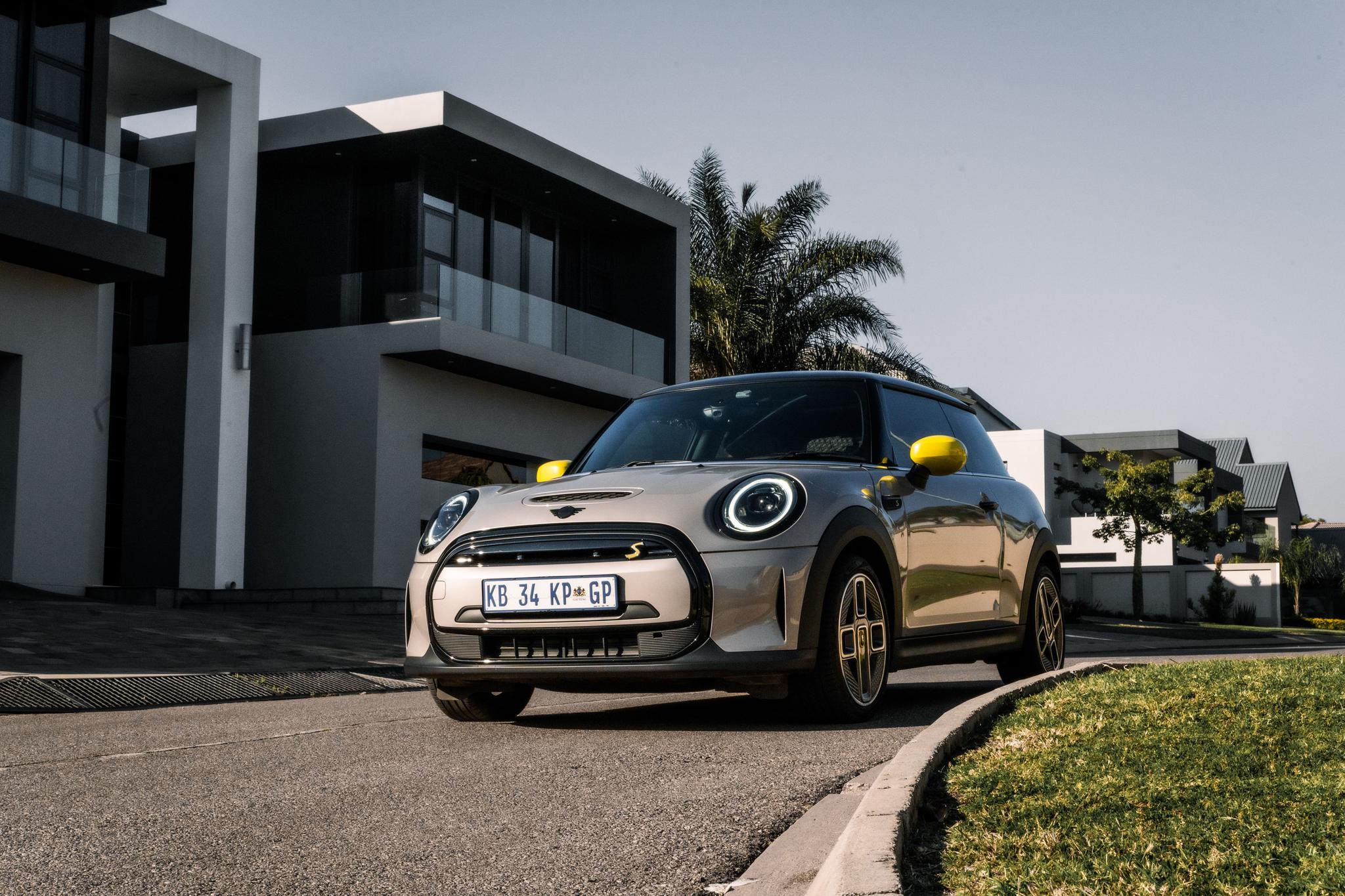 We recently spent time sampling the most affordable premium Electric vehicle, the MINI SE in what was a very electrifying well planned week. With a claimed range of 215 kilometres according to the WLTP, the MINI's range is not meant for long distances (In our country that is) because realistically, the most we managed to get after a full charge was 165 kilometres of which about 150km or so was usable. We mentioned earlier that routes need to be carefully planned, and this is essential as the range is not that much. That might be the only downside, other than that, our time with the MINI was nothing short of electrifying. 
While you do miss the traditional noise of an internal combustion engine, the instant acceleration will have you quickly forgetting all that. Power figures are not that great, 135kW/2720nm of torque however, you step on the accelerator and it's instant power. We were careful not to get carried away though, as the claimed economy is 17.5 kWh/100 km we found ourselves in the late 19s because of our quick jaunts of the line and this quickly decreased our range. Luckily though, there are various modes in the MINI SE that ensure efficient driving. Green and Green + are the driving modes you want to be in. The modes ensure that you are always saving power. Another thing that one needs to take note of, is the one-pedal driving, whereby the electric motor acts as a generator to convert kinetic energy, which would usually be lost when the car decelerates, into additional stored energy in the lithium-ion battery. It feels a bit strange at first, but you easily get into the swing of things after a couple of metres.
Charging is also not much of a hassle. As mentioned, plan your commute around charging stations and essentially you'll love the MINI SE. Fortunately for us, we had a fast charger in Roslyn which makes use of a fast charger which use of 19kWh fast charger and this took our car from 20% to 100% in less than 45 minutes. You're also able to use your normal three-pin plug at home however this will take between 7 to 10 hours to get to an 80% charge.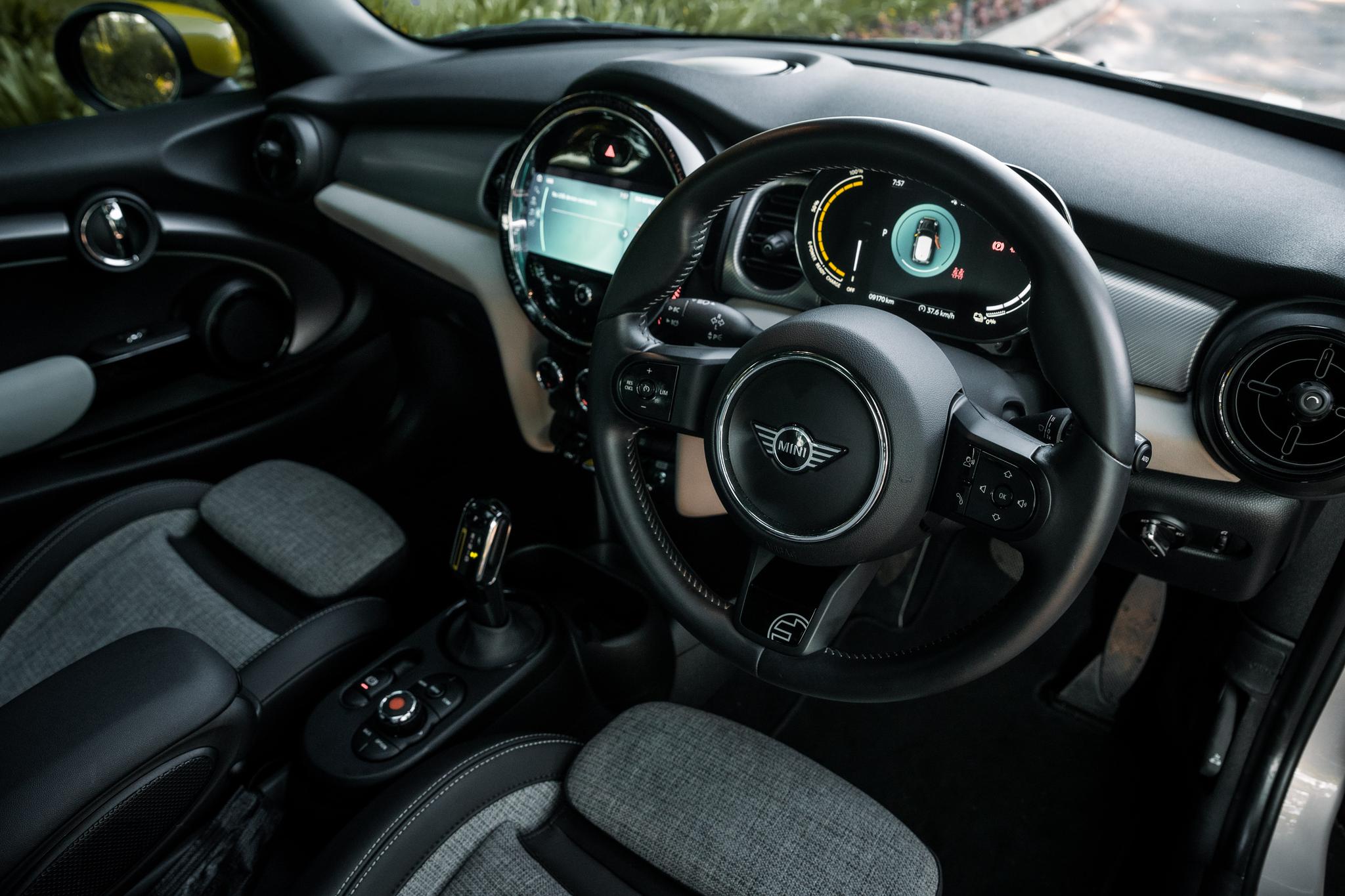 In terms of looks, the MINI SE looks so much like its internal combustion engine sibling that it takes a trained eye to tell the two apart. The MINI SE receives yellow badging, a closed-off grille as well as asymmetrical-wheels to help with drag. Inside, it's a typical MINI affair, in the middle, a big circular infotainment screen, which features LEDs that lights up in a variety of colours when you make an input/change. Aeroplane-like buttons for various drive modes as well as a fully digital driver display. The seats are comfortable and offer ample room for adjustment however the rear seats are close to non-existent. Everything is ergonomic while materials are of high quality. 
Our verdict? The MINI SE is a great offering, it is a great place to start for those who would like to start the electrification journey however, the limited range might be an issue. While this is also the cheapest way into an electric offering in South Africa it does not feel cheap either at the starting price of R658 000. However, it is well packaged and offers an exceptional ride. Just plan ahead of your commute and all should be well.  
Pricing
From R658 000