Driven | The Mazda MX-5 RF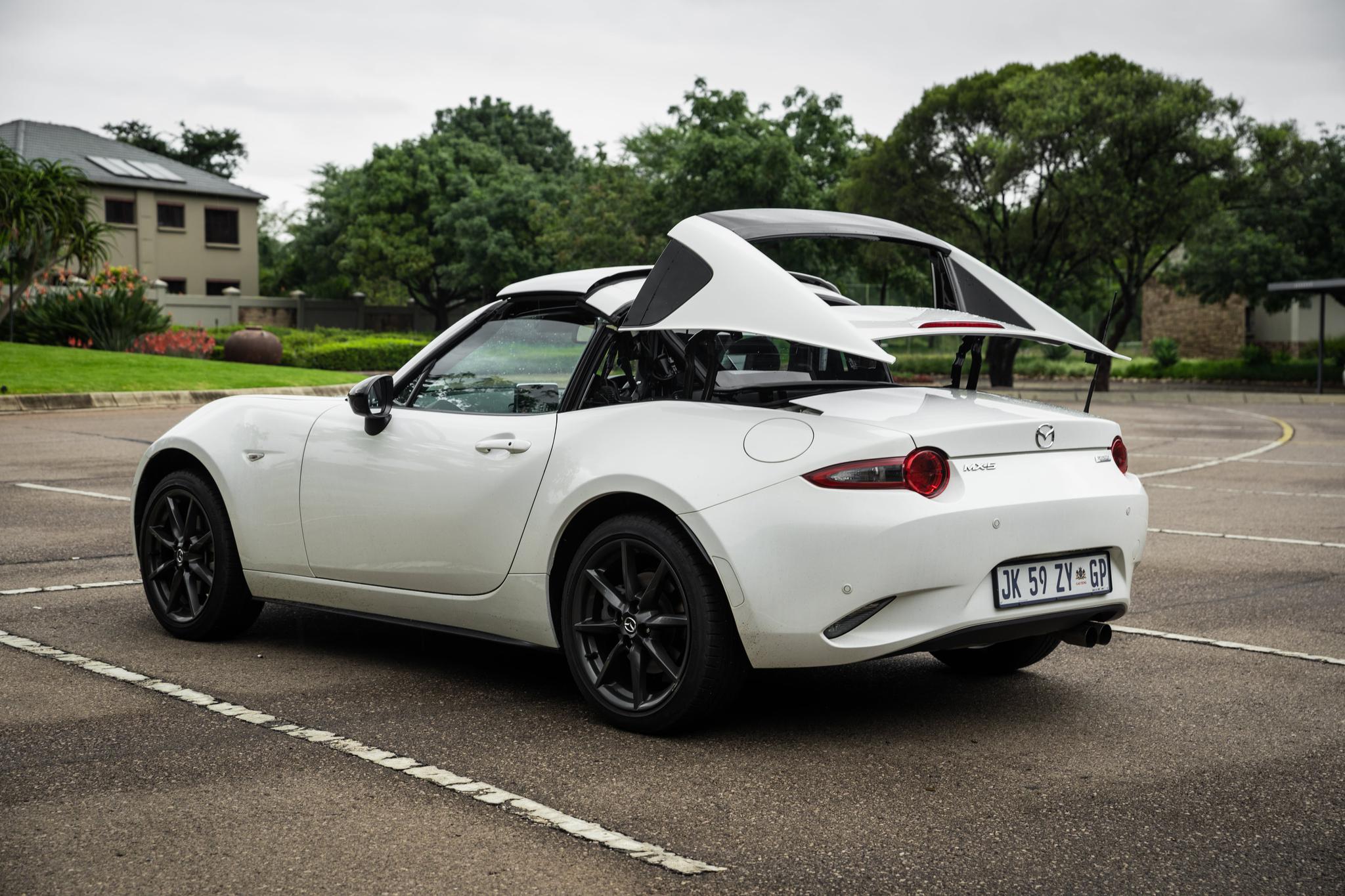 Quick Facts:

Price: From R500 900

Engine: 2.0-litre petrol engine
Transmission: six-speed auto transmission
Power/Torque: 118kW/200Nm
0-100: 8.6s
In its automatic guise, we spent time testing the world's best-selling roadster, the Mazda MX-5 RF (retractable fastback). Having a rich history associated with the Miata, since 1989, you could expect a fun-filled week.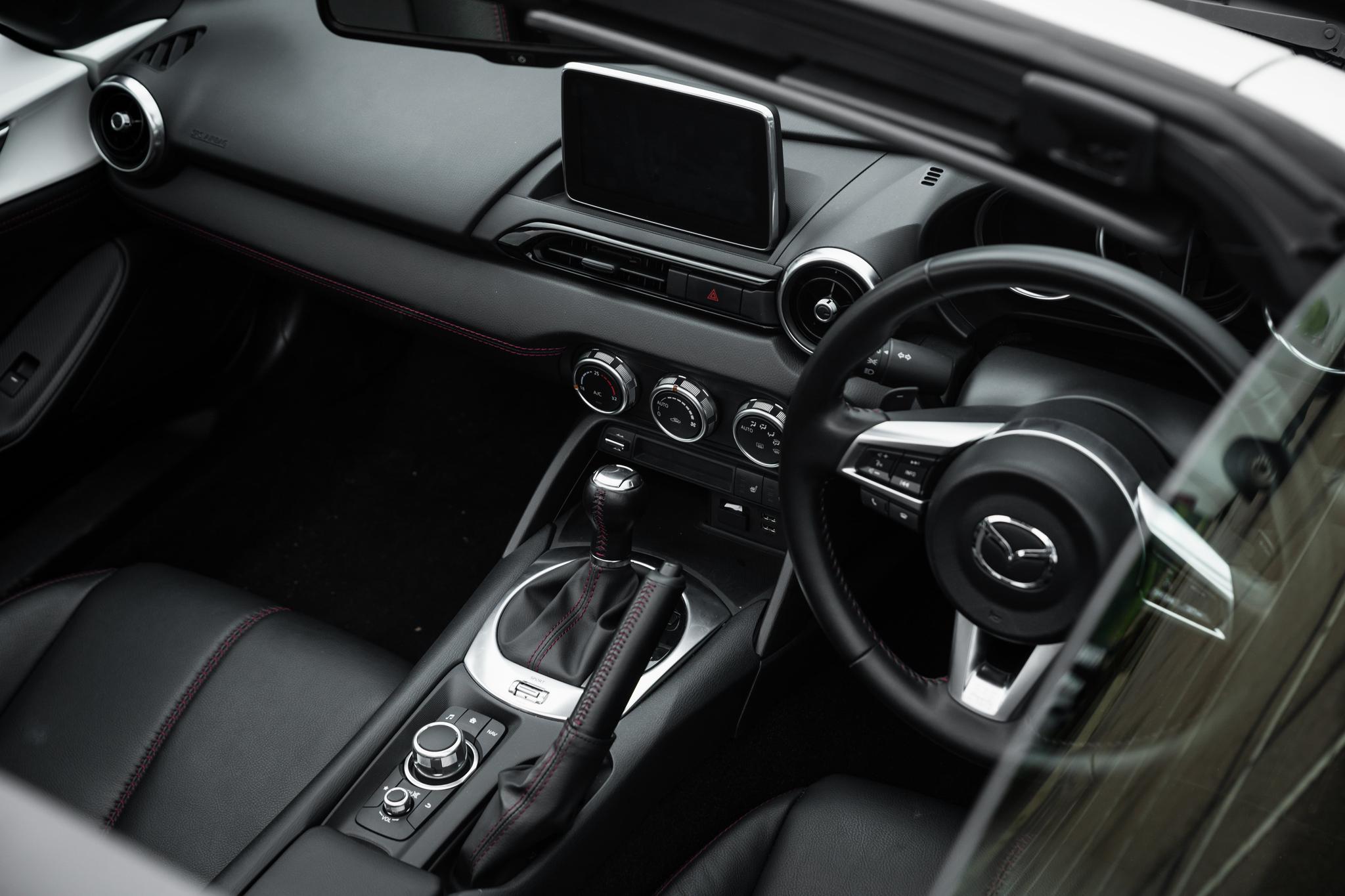 The cloth roof is gone and replaced by a hardtop, and we were enchanted with its appearance. Thanks to its long bonnet and striking details, it looks sublime and sporty. A Bose speaker system, with nine speakers, is featured in the interior and sounds excellent whether the roof is up or down. Also, the storage space is pretty limited (nonexistent realistically speaking). There is a cubby hole in the centre and behind the seats, but still, it's a Miata. You would expect this when you buy it, right?
The Mazda MX-5 RF is a two-seater, low-centre-of-gravity, no-nonsense car. Powered by a naturally aspirated 2.0-litre 4-cylinder petrol engine that is capable for 118kW/ 200nm of torque.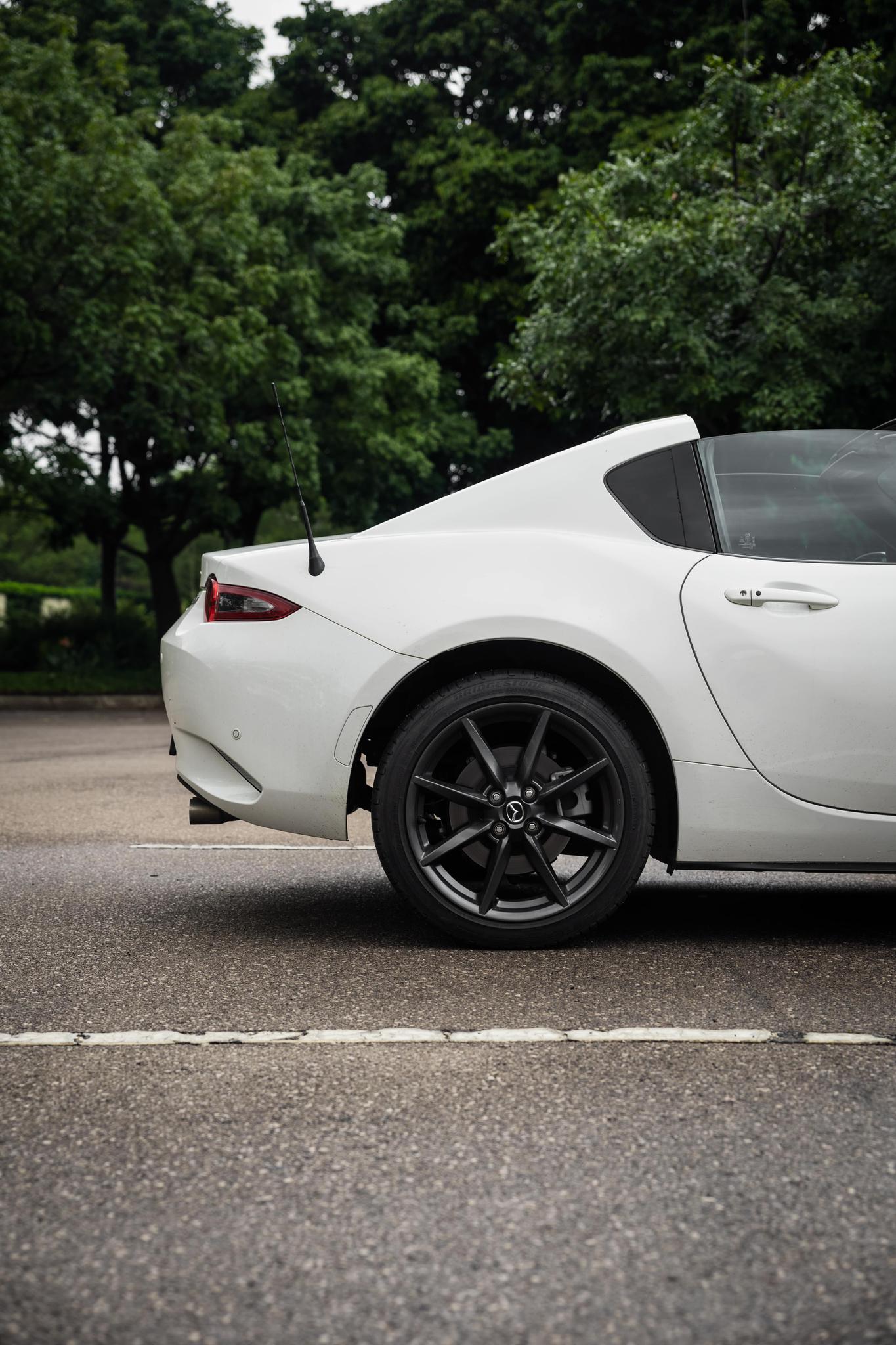 Moreover, the MX-5 never aimed to be fast, hence its naturally-aspirated 2.0-litre engine with its low power output. In terms of weight, the Mazda MX-5 weighs about 1200kg, has a 0 - 100km/h sprint time of about 8.6 seconds, and a top speed of 194km/h. I don't mind that it's slow and that's fine with me. Because it is low, you get a go-kart feeling when piloting it. It reminded us of our go-kart days. In spite of not having driven a manual transmission before, we did feel the need for one. The automatic transmission of the MX-5 just lacked engagement. Sure, you can use the paddle shifters and put it in manual mode, but that wasn't enough. Makes us wonder: Did Mazda ruin its recipe by heading down the auto route because of market trends? Anyway, we mentioned Mazda's low centre of gravity earlier. With the MX-5, you are low, which makes it difficult for buses and trucks to see you. Be extra careful.
Put the fact that they ditched the manual box aside and the Mazda MX-5 RF provides great summer fun. Aerodynamics have been perfected, driving at any speed with the roof down is just as great with the roof up. Anyway, if you are tall, you probably need to always drive with the top down because we struggled to drive with the top-up.