Driven - The Mercedes-Benz GLB 250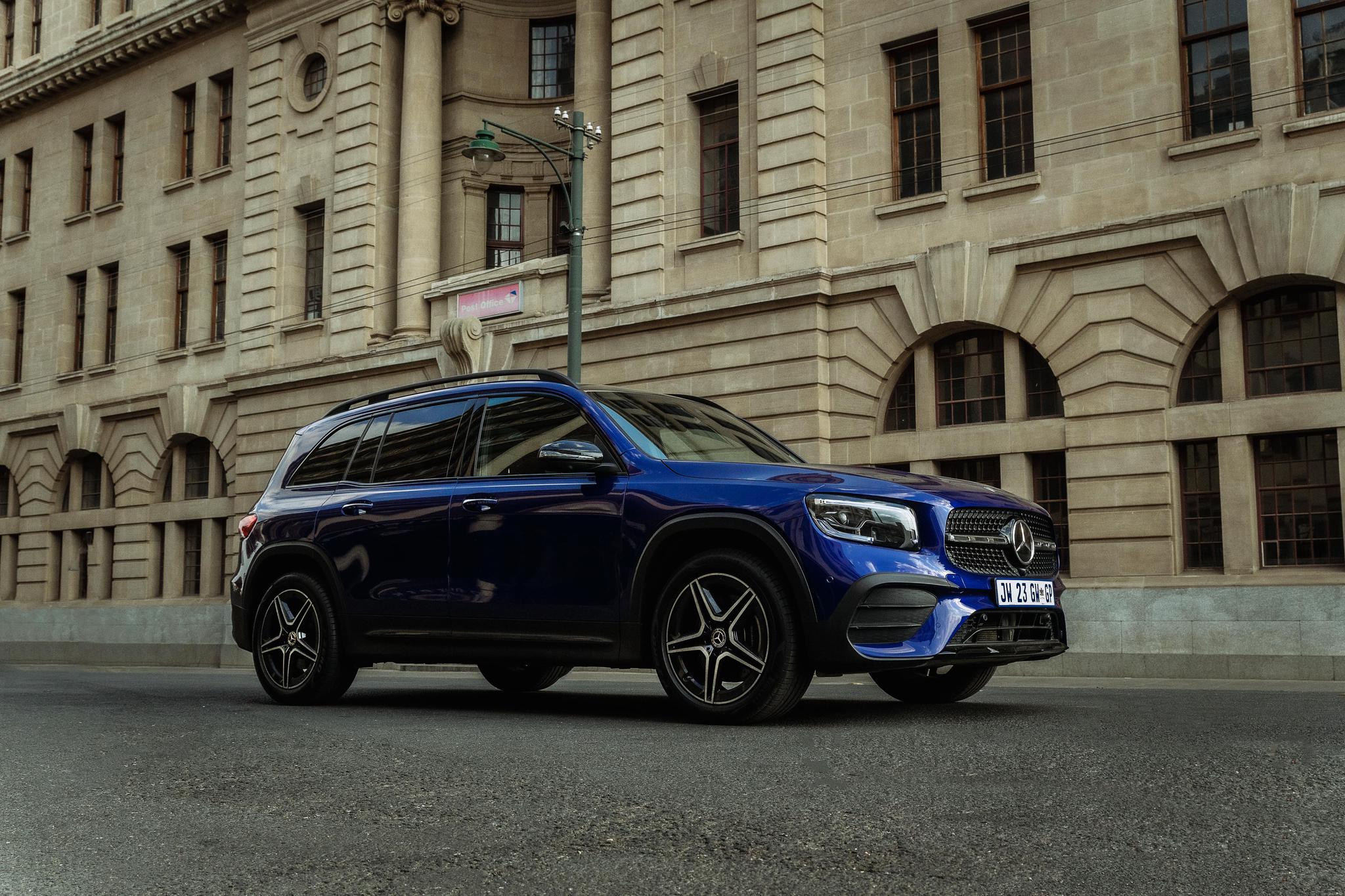 Quick Facts:

Price: From R889 120

Engine: 2.0-litre turbocharged petrol engine
Transmission: eight-speed DCT
Power/Torque: 165kW/350Nm
We spent time sampling the Mercedes-Benz GLB in its 250 AMG Line variant and we were quite happy with the product from the German automaker. Powered by a 2.0-litre turbocharged petrol engine, the GLB sits firmly between the GLA as well as the GLC in the family's "compact" line up and is available in either five or seven-seater configurations.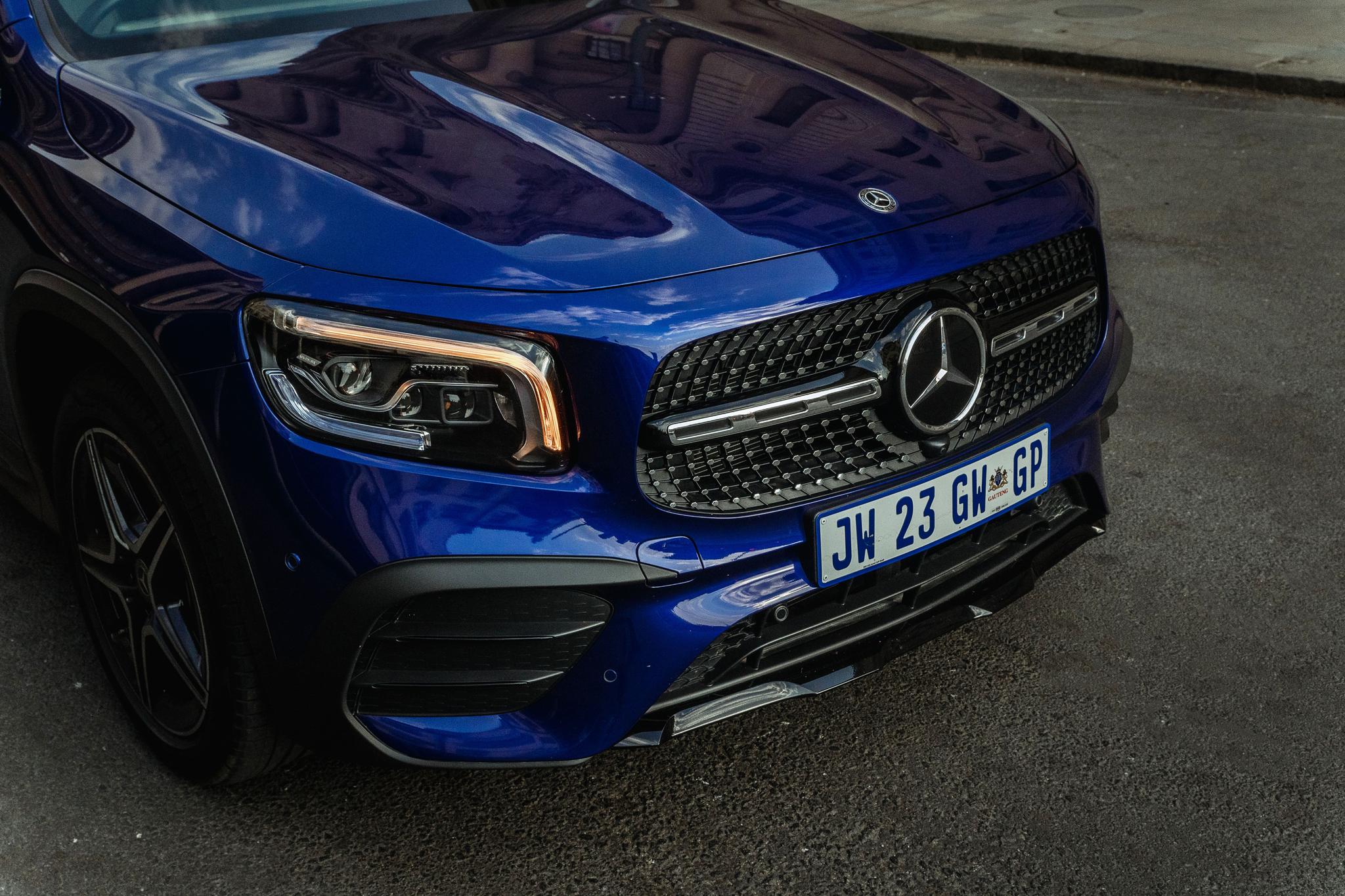 In terms of looks, the vehicle adopts the G-Class squared-off look, which some people do know quite but we found it appealing. The facia definitely screams Mercedes, with LED headlights as well as Daytime running lights which are similar to its GLC sibling, however, some of the elements are distinctively GLB. Tested here was the AMG line version with some sporty AMG elements both inside and out that costs just a bit over R50 000. The rear sees chrome-covered exhaust tips as well as LED taillights.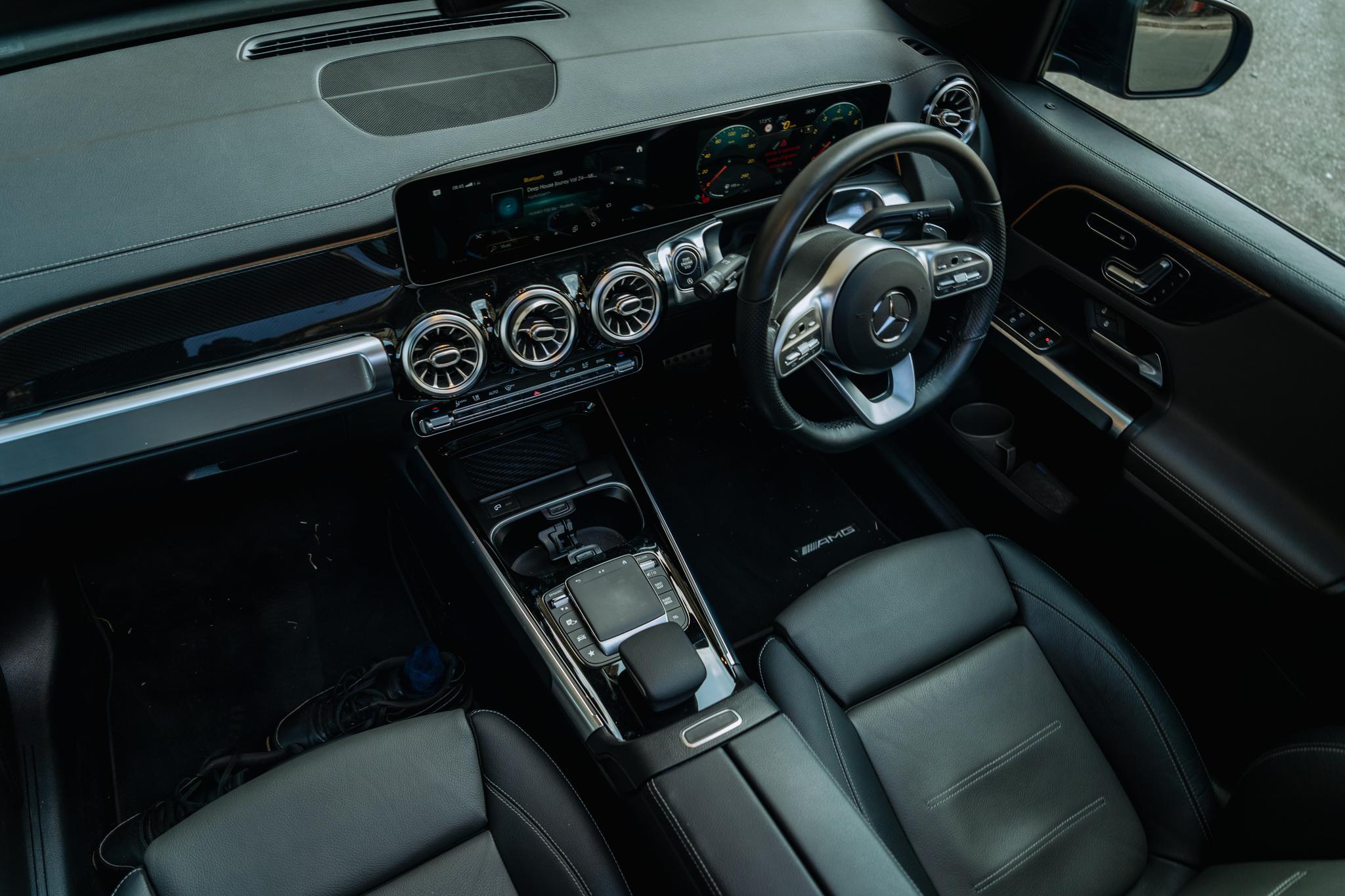 Inside, a brilliantly executed cabin. It isn't anything new; if you've seen any Mercedes-Benz car, you'll see the addition of the latest MBUX infotainment system, 10.3-inch touchscreens that bring life to the dashboard, Four USB-C ports, and wireless chargers, among others. With a very spacious interior, our unit was fitted with every option available including the optional 2 seats in the third row. Although these might not be suitable for adults, it makes those with kids, pets or both easier to bring along their larger families.
Electrically adjustable front seats with memory function, dual-zone automatic climate control, leather upholstery and interior ambient lighting are all part of some goodies buyers can look forward to.
Overall, the interior is nothing short of premium.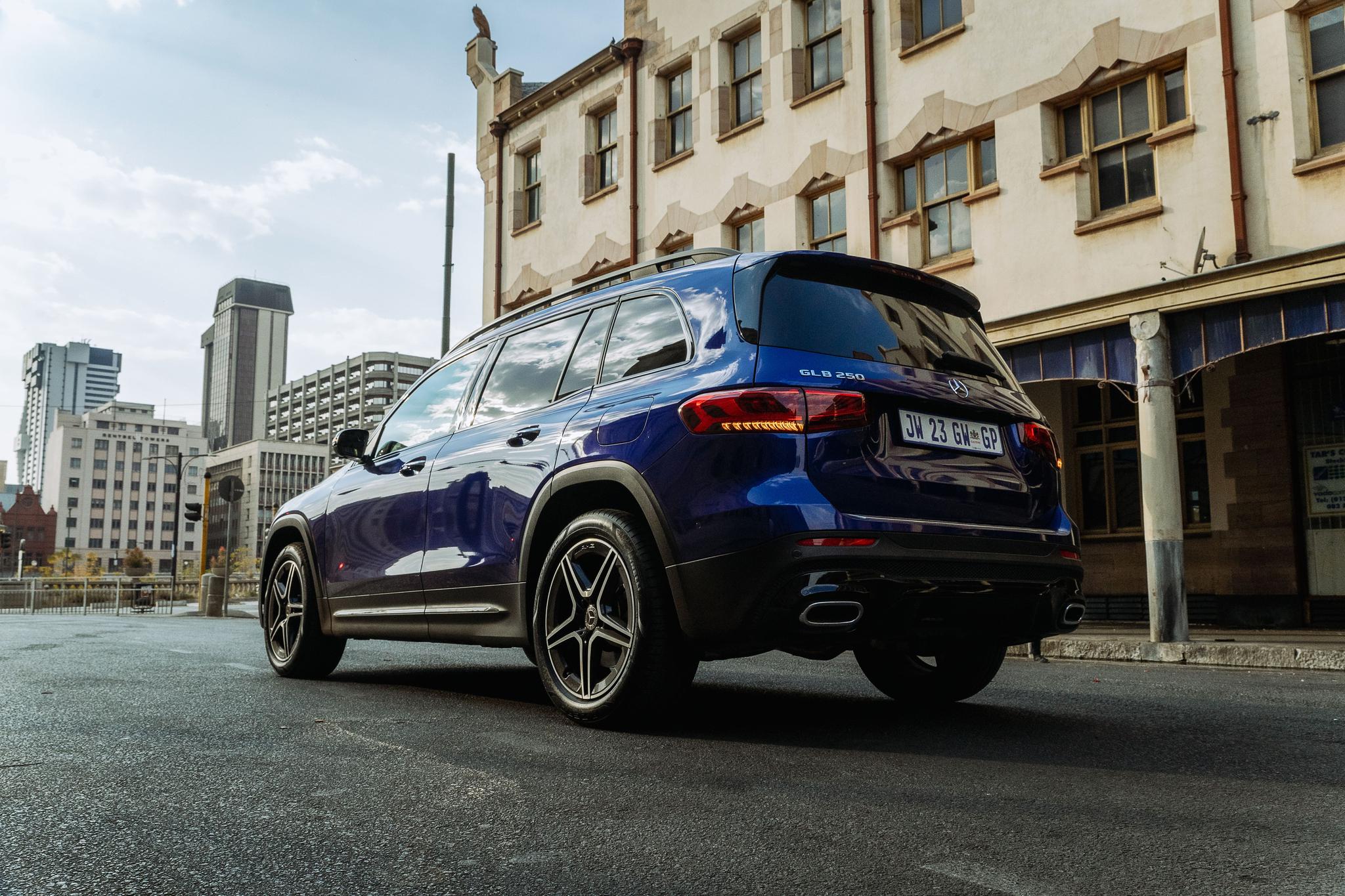 With its 2.0-litre turbo petrol engine producing 165kW/350NM of torque, the GLB 250's eight-speed DCT transmission drives the front wheels. It will sprint from a standstill to 100 in 6.1 seconds (claimed). It does have quite a bit of torque understeer and feels quicker than claimed especially off the line. We often found ourselves having to be a bit careful when taking off and felt that it needed an all-wheel-drive system which is available in the diesel variant the 220D. Besides the occasional torque steer, the GLB drives effortless in and out of town, also returning a healthy fuel range.
Verdict, The Mercedes-Benz GLB is a well equipped small SUV with the practicality to match. With a potent 2.0L turbocharged petrol engine, it sprints off the line quickly and the advantages of having a plethora of driver aid systems like cruise control, active brake assist, and adaptive braking, and is available with safety features such as adaptive cruise control, lane-keeping assist, and active blind-spot assist, buyers will always have full confidence behind the wheel.