I Spend Time with The Ford Everest 2.0 Bi-turbo 4x4 XLT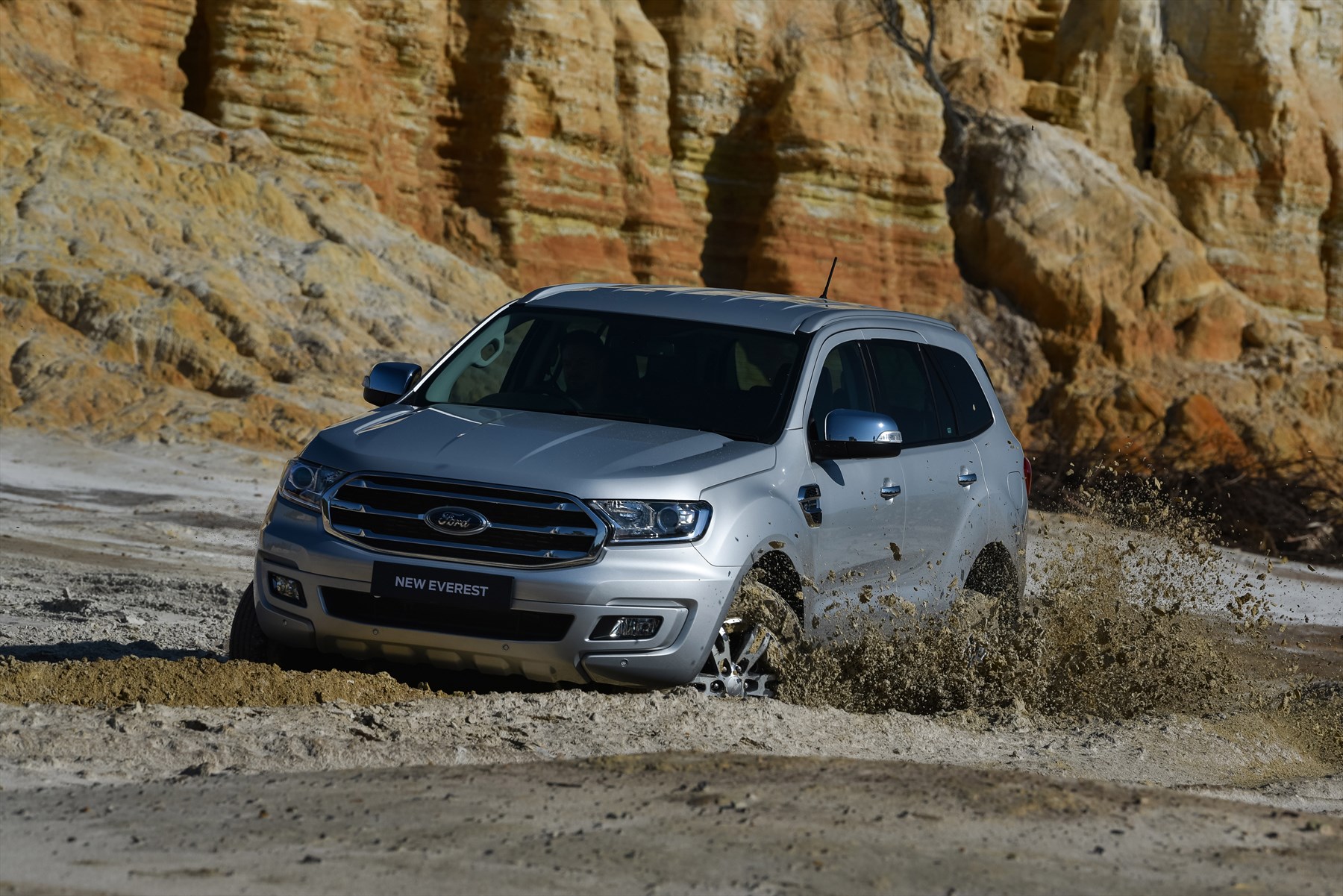 Quick Facts
Price: From R552 500
Engine: 2.0-litre bi-turbodiesel
Power/Torque: 157 kW / 500 Nm
Transmission: 10-speed automatic
Fuel economy: 7.6 L/100 km (I managed 9.2L)
I have been spending time with the Ford Everest 2.0 Bi-turbo 4x4 XLT, a model which has been on the South African markets since 2015. The 7 seater SUV which commands respect has a lot of road presence.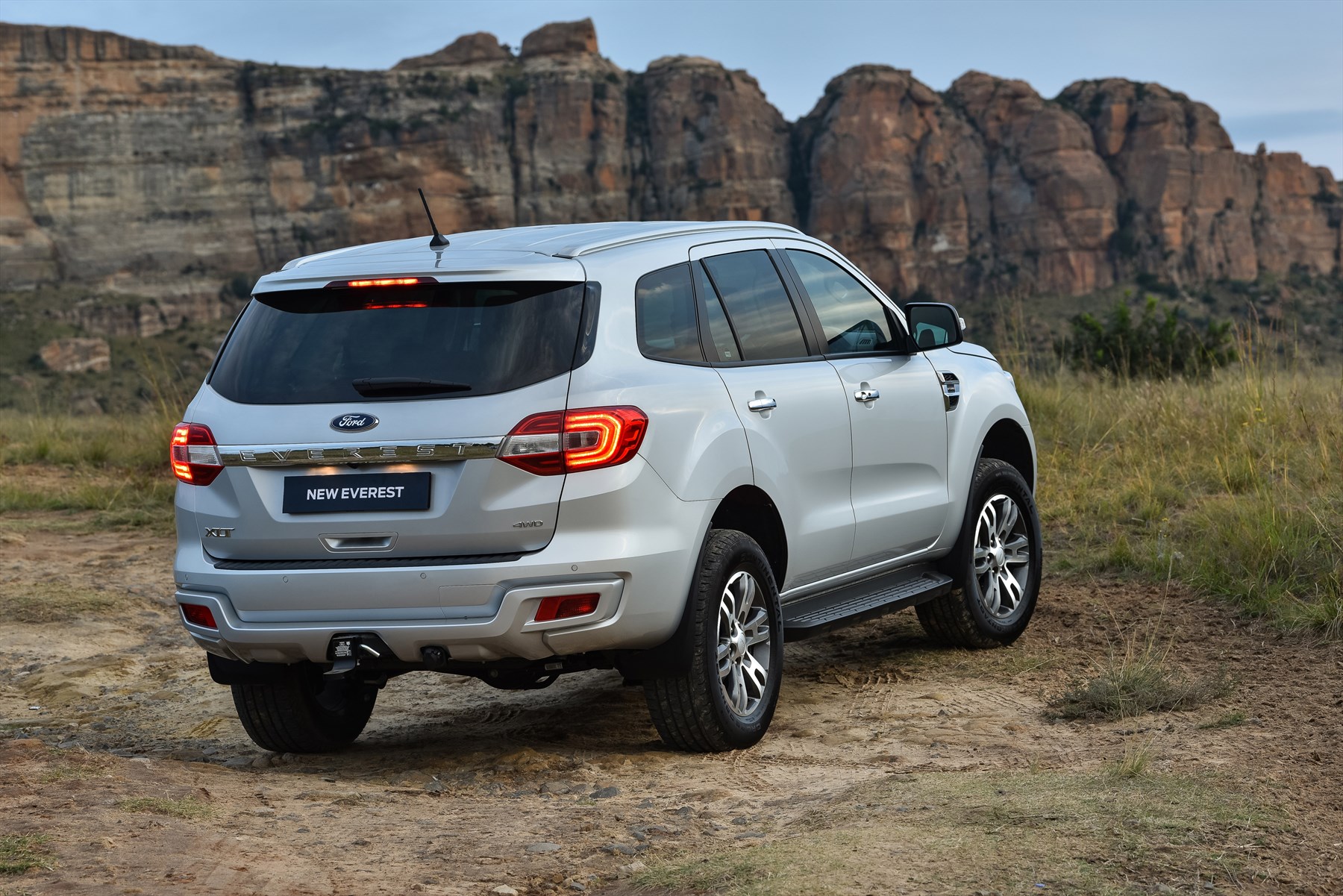 Exterior
If you look at it from the front, you would instantly call it a Ford Ranger, but go around and you will see that this is not the case. The seven-seater SUV has a lot of presence, infact I was a bit intimidated at first, the huge 18-inch tyres, side steps and huge doors might make the Ford Everest look mean and intimidating but this is far from the case. 
Upfront, the Everest gains a grille which has three distinctive grille bars making it look robust and strong. Everything about the Ford Everest looks tough, it has really been built tough and you feel confident on every terrain.  
LED head and tail lights are also available on the Ford Everest XLT model, while front and rear parking sensors and a rear view camera make it easier to park the big seven-seater people mover.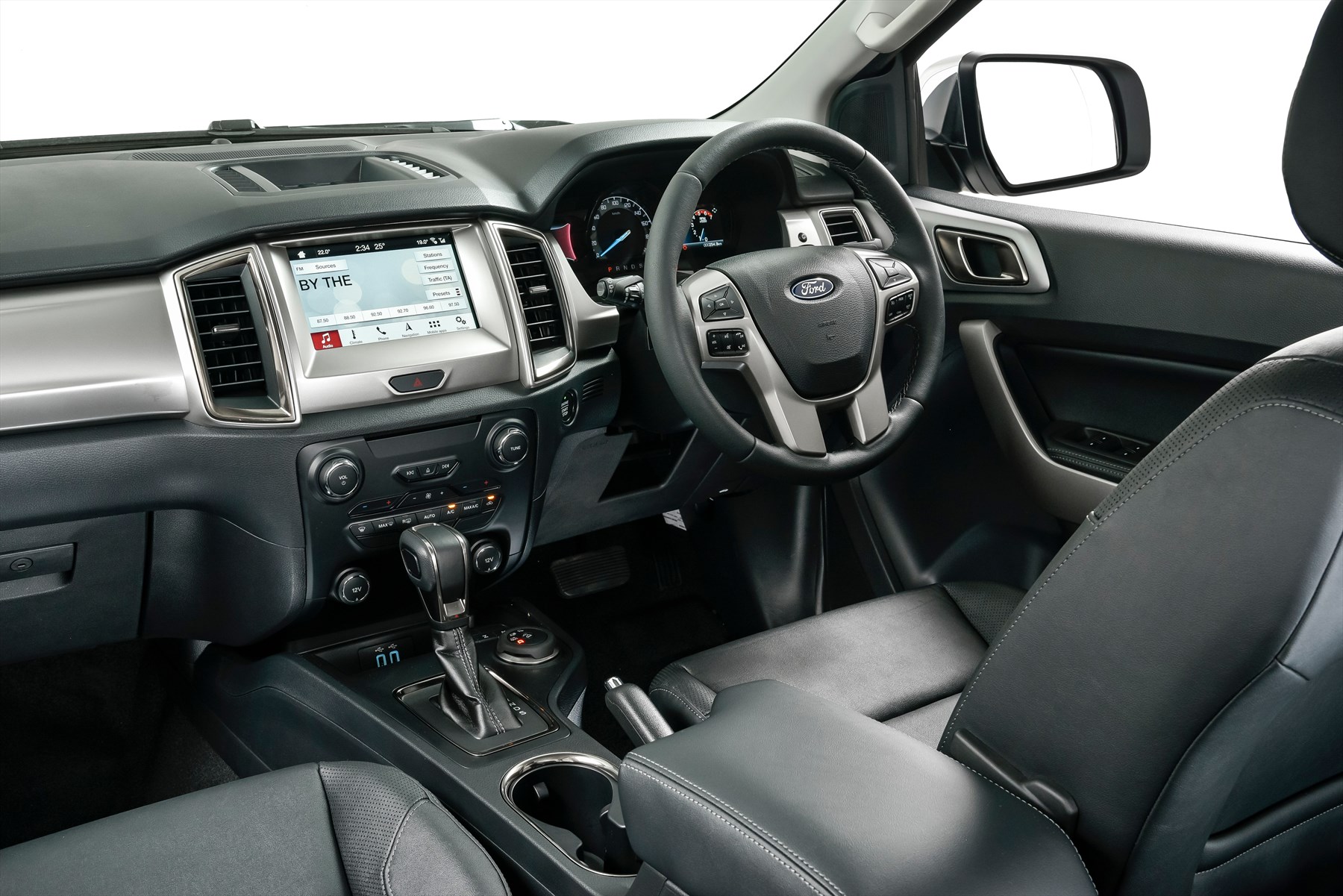 Interior
The interior of the Ford Everest feels very premium, quality soft touch materials in visible place while plastics are in hard to reach places. 

There is a digital drivers display which is easily controlled using the multi-functional steering wheel and with this you are able to see your fuel range, your speed as well as your revs. 
An 8-inch touch screen colour display is easily recognisable the moment you climb into the Ford Everest, it features Ford SYNC® infotainment system and it offers exceptional connectivity and multimedia options, along with intuitive voice control and ease of use. SYNC®3 with Navigation is standard on the XLT and Limited models, two colour coded USB ports as well as Bluetooth connectivity is available. 
The 10 Speaker system is arguably one of the best in the segment, you will not stop playing music at full blast, it just begs you to.
**The Everest XLS uses Ford's SYNC® 1 system with Bluetooth voice control and audio streaming, a 4.2-inch colour screen, as well as USB and Aux ports.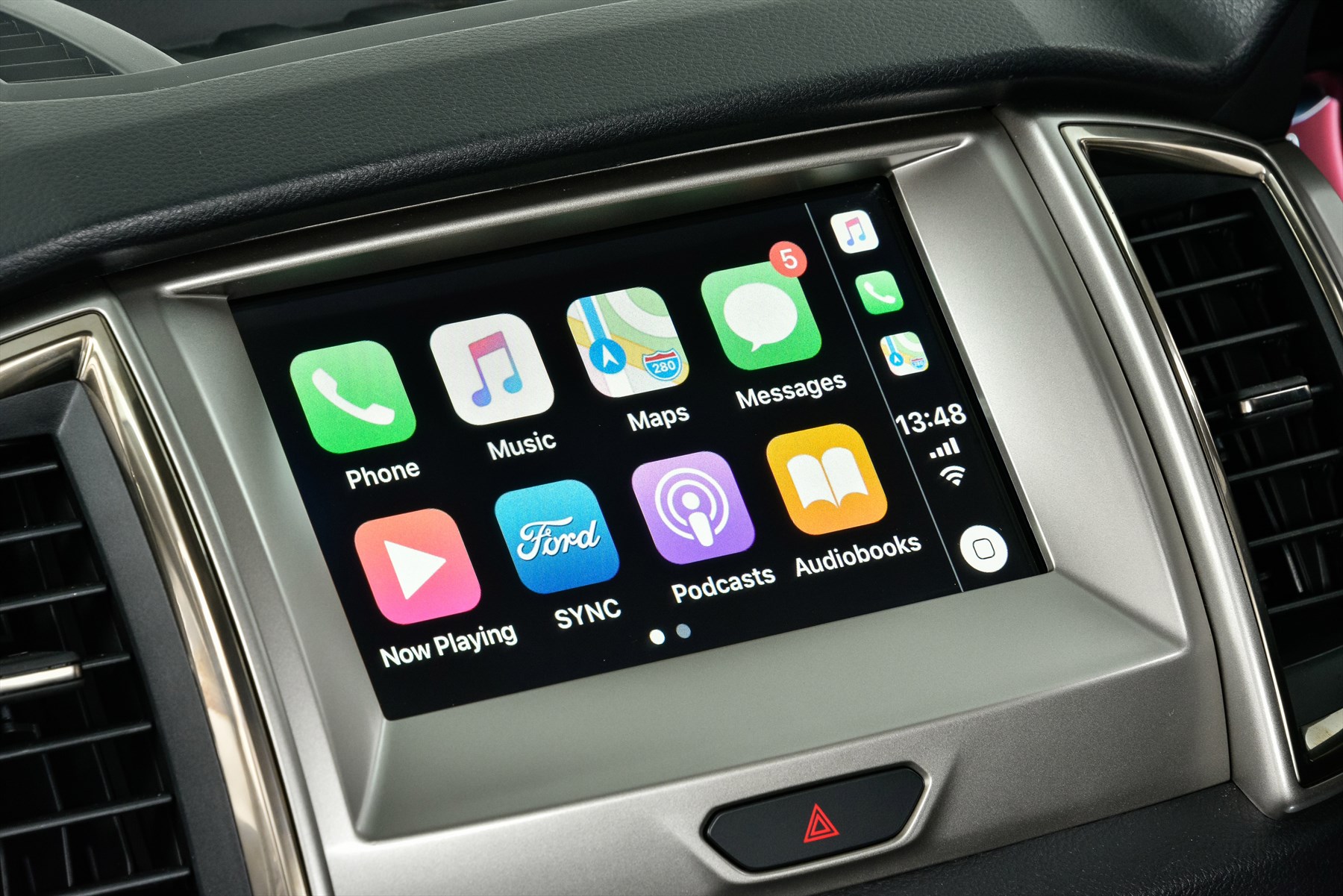 Overall, the interior of the Ford Everest feels plush and premium, everything laid out perfectly to serve a purpose. The only minor issue I had was with controlling the climate control as it uses button and not the traditional dials, however, after a few days it all started making sense and became second nature. 
How does it Drive?
Powered by a 2.0-litre BiTurbo diesel engine, the Ford Everest shares the same engine as its sibling, the Ford Raptor. The engine produces 157kW and 500nm of torque mated to a 10-speed automatic transmission, this is a lot of power and a lot of gears. 
The 10-speed transmission feels like it is always working within the city, but on the highway it quickly shifts to reach the tenth gear. I am not complaining about the 10 speed, not at all, I think it works well and helps with the fuel consumption. Ford claim a 7.6L/100km however I managed just 9.2l/100km which is not far from the claimed figures. 
The Ford Everest has a huge 80-litre fuel tank, quite huge, but the trips to the fuel station might not be that many depending on how hard you are on it.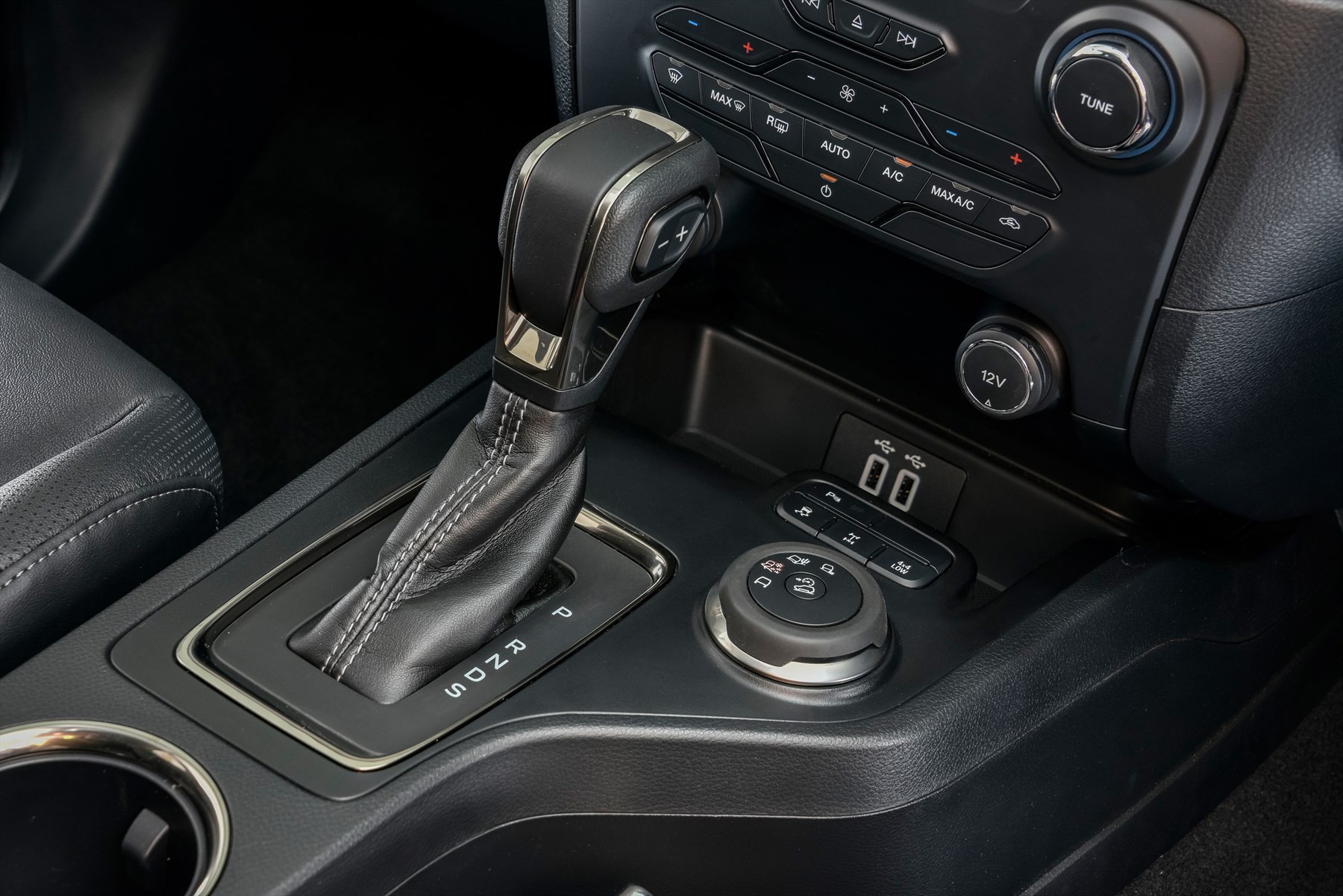 For such a heavy vehicle, the Ford Everest does deliver power in a good way, you do not feel the 157kW of power or the 500nm of torque slamming you back into your seat but you do notice the speedometer rising. 
The Everest has such a light and responsive steering wheel, makes turning and parking effortless. Not much road or wind noise on the highway (I was not expecting any in a car of this statue) and once you do take it off-roading, you do not need any help tackling that. The Ford Everest is a 4x4 which tackles the off-road terrains beautifully. There is a rotary dial which one can use to select different driving modes to ensure the vehicle tackle obstacles well. 
Terrain Management System Modes:
Mud/Grass/Snow mode
Rock Mode - requires 4L mode (You can activate this by selecting Neutral then click on the 4L mode)
Sand Mode
Normal Mode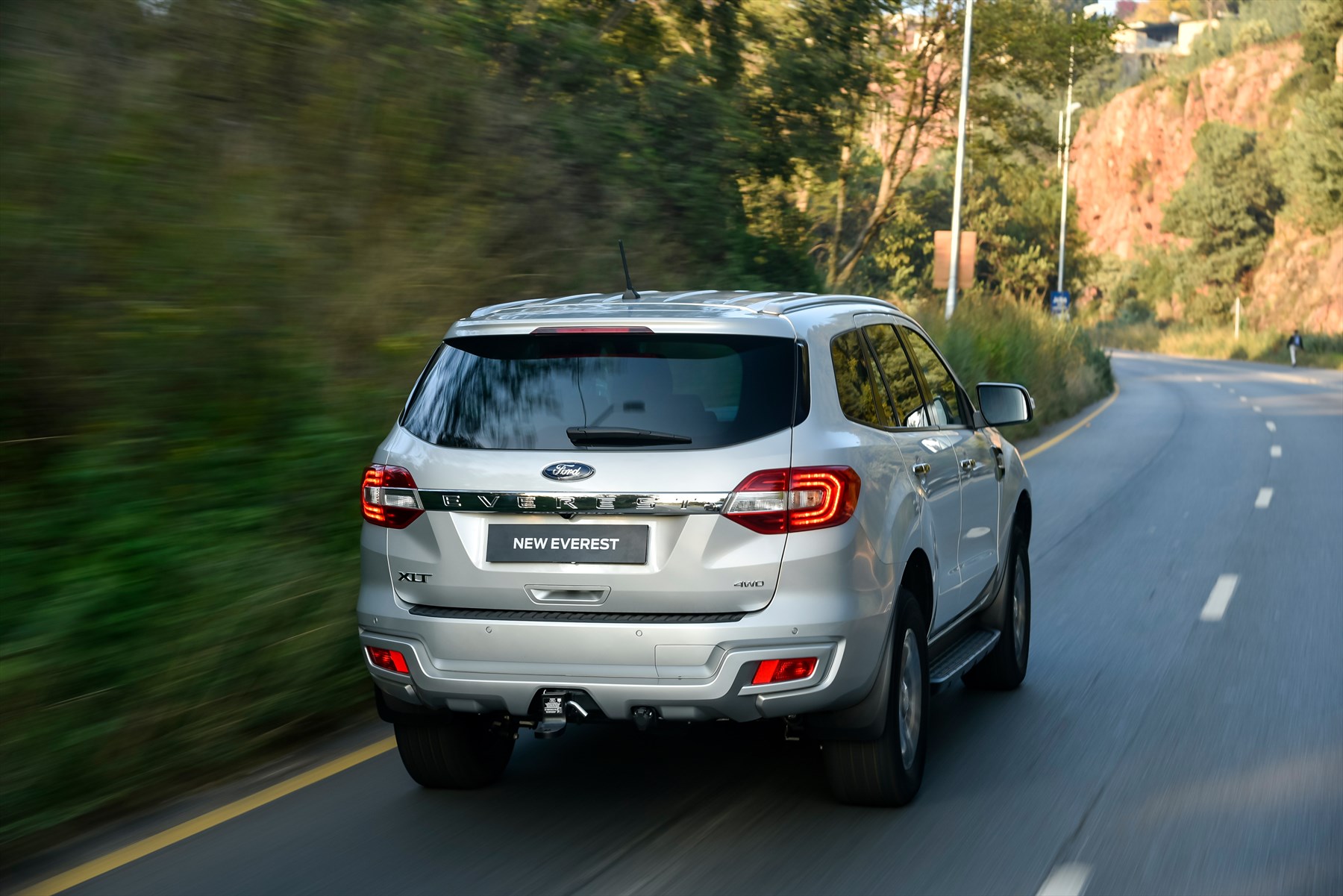 Verdict
The Ford Everest impressed during its time with me, the power delivery , space and comfortability. During our 5 hour trip to the Kruger National Park, we managed an acceptable fuel consumption, all 6 of us were comfortable and no one asked if we were there yet. The premium cabin & high visibility seating made me feel comfortable and confident, however after the heavy rains and driving through the mud, the exposed camera became really dirty and hard to see while reversing. Luckily the rear parking sensors helped. 
While the seven-seater segment is tightly contested, I do think that you should definitely test drive the Ford Everest should you want to buy a seven-seater SUV for school runs or for off-roading runs. 
Price
2.2 TDCi XLS 6AT 4x2 R552 500
2.0 SiT XLT 10AT 4x2 R637 800
2.0 SiT XLT 10AT 4x4 R679 400
2.0 BiT XLT 10AT 4x2 R693 300 - Model Tested.
3.2 TDCi XLT 6AT 4x4 R715 300
2.0 BiT XLT 10AT 4x4 R744 500
2.0 BiT Limited 10AT 4x4 R819 400
All models come standard with Ford Protect, comprising a four-year/120 000km comprehensive warranty, three-year/unlimited distance roadside assistance and five-year/unlimited km corrosion warranty. A six-year/90 000km service plan is included, with 15 000km service intervals.