Launch drive - Jeep Grand Cherokee L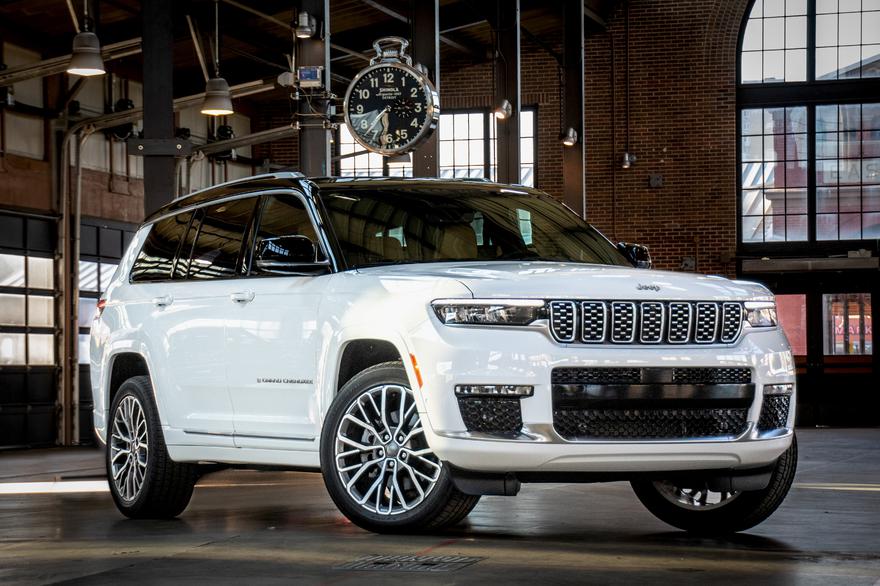 Jeep recently introduced its all-new fifth-generation Grand Cherokee L to the media and we had an opportunity of sampling the luxurious large American in Mpumalanga. Taking its design cues from the 1963 Jeep Wagoneer, the Jeep Grand Cherokee is now wider, has more legendary 4x4 capability, premium on-road refinement, craftsmanship, and comfort, with the most advanced safety and technology features in its class. Adding on to its luxuries, the Grand Cherokee L is available with a full suite of LED lights across the range.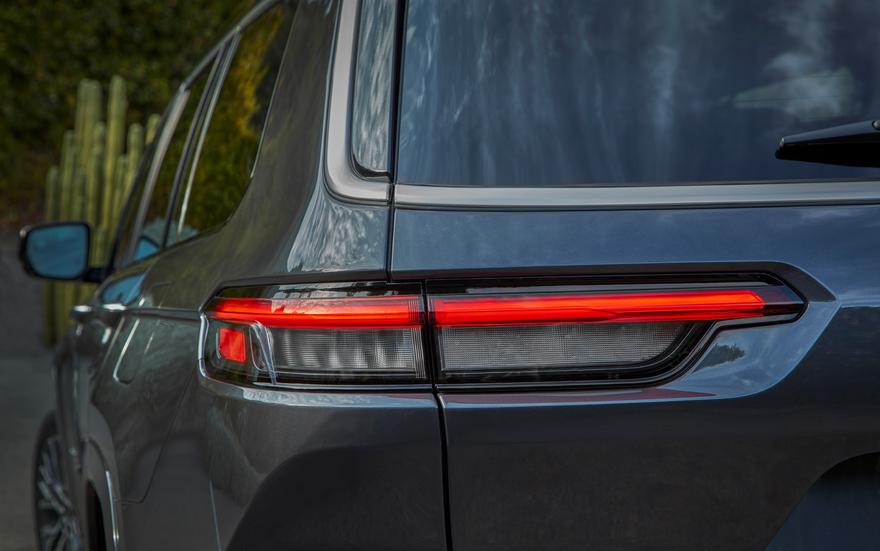 At the rear, ultra-flat taillights with uniquely illuminated signatures complete Wright's story. Additional elements include illuminated door handles and puddle lighting projected from the rear-view mirror. These are standard equipment on the Summit Reserve.
For the first time ever in Mzansi, it's now available with 3 rows of seats. 2 + 3 + 2 in the Limited and Overland and a 2 + 2 + 2 in the range-topping Summit Reserve.
Inside, the Grand Cherokee has over 30 inches of digital screen space. A 10.25 drivers display
10.1 centre console display, Passenger display 10.25 - not viewable from the driver and has HDMI, USB, Nav. The cabin doesn't feel obtrusive, it's open and has super comfortable seating. Clean and very modern appearance with still enough room for storage all around. The leather and the wood look extremely gorgeous. Buyers can also look forward to a 19-speaker McIntosh speaker system which sounds exquisite, a Digital rearview mirror, Up to 4 zone climate control, and a UConnect 5 system can that connects 2 phones. Smartphone mirroring is also available. There is also a rear seat monitoring camera to see everything in the car - great for kids. You will also find 12 USB ports in the car!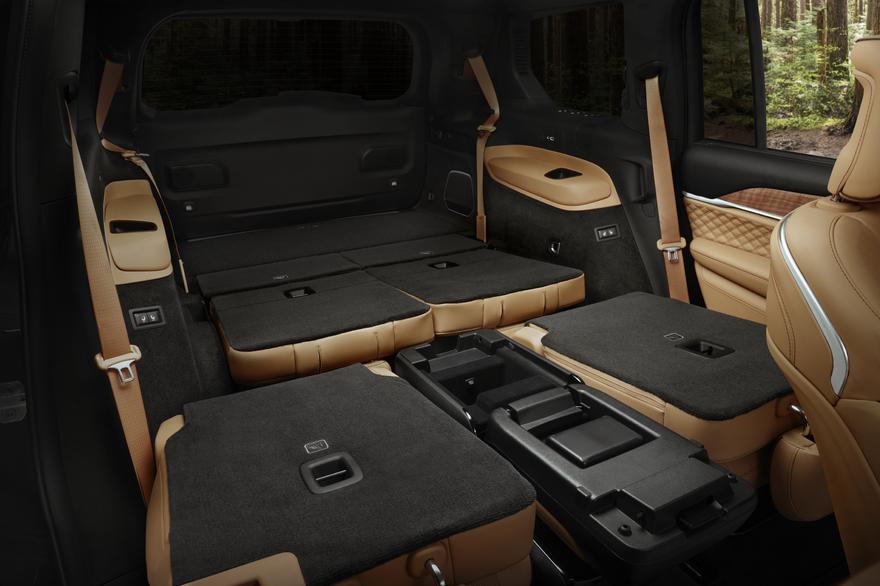 Powering the large American is a 3.6L naturally aspirated V6 engine that we saw in the Jeep Gladiator and produces 210kW/344nm of torque via an 8-speed automatic gearbox. The drive was incredibly smooth on the 300km launch route to Mpumalanga and saw us traverse both on tar as well as the road less travelled. The various levels of 4x4 set-ups on the large American SUV coupled with air suspension ensured that we did not feel bumps that much when we did the gravel route. On tar, it shines too. The 3.6L naturally aspirated waddles about its business without being intrusive to passengers. Little to no road noise either as the cabin is well insulated. We found ourselves averaging 12L/100km and we did not find this to be that bad considered how large the vehicle is. We will have to give a full judgement once we sample the model for a week or longer. The cabin is spacious and the benefit of rear seat warmers is a feature that will be appreciated by many. Another feature we found extremely helpful was the camera inside which can help you see everything behind the driver as well as rear passengers, a feature people with children, pets or both will find nifty. 
There are Five on- and off-road terrain settings available — Auto, Sport, Rock, Snow and Mud/Sand.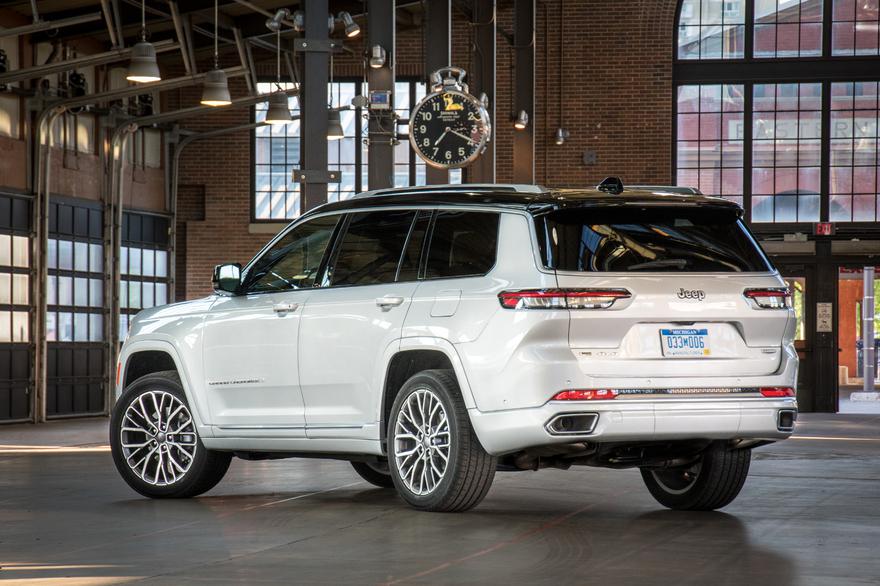 Overall, we think that the Jeep Grand Cherokee L is an exceptional product. The fact that it is also priced from R1.3 million and goes up to R1.6 million is another great thing and let me put this into perspective for you. These days getting a well-optioned GLE, X5, X7 or even GLS will cost you well over R1.5 million, whereas the Jeep comes with a lot of kits for the prices mentioned below. I do however feel that a diesel engine would have sufficed, alas, the quality of our fuel is a letdown. If we had enough pumps with 10PPM, Jeep SA would consider bringing the diesel variant into our market. 
Pricing
Jeep Grand Cherokee L Limited: R 1 299 900
Jeep Grand Cherokee L Overland: R 1 479 900
Jeep Grand Cherokee L Summit: R 1 679 900
The Grand Cherokee L will be comforted by the standard Five years/120,000km warranty and Roadside Assistance. Maintenance intervals are every 12 months or 12,000km but Five years/100 000 km maintenance plan.