Volkswagen teases the upcoming Amarok

Adding to its arsenal of Amarok sketches, Volkswagen has unveiled yet another sketch of the Amarok which is set to premiere in 2022.
With an all-new look, The Amarok is set to be longer and wider than the model it will replace that has stood its ground for more than ten years. Additionally, Volkswagen is working to ensure that the model is capable both on and off-road.
Taking a peek at the sketch shows us a glimpse of the interior, which is undergoing a complete overhaul. The Volkswagen Amarok will feature a digital driver display, a leather-trimmed dashboard, and possibly the latest infotainment technology to claim premium bakkie status. As well as incorporating the latest technology features, it will also be equipped with top-of-the-line driver-assistance systems and world-class connectivity that customers are sure to appreciate.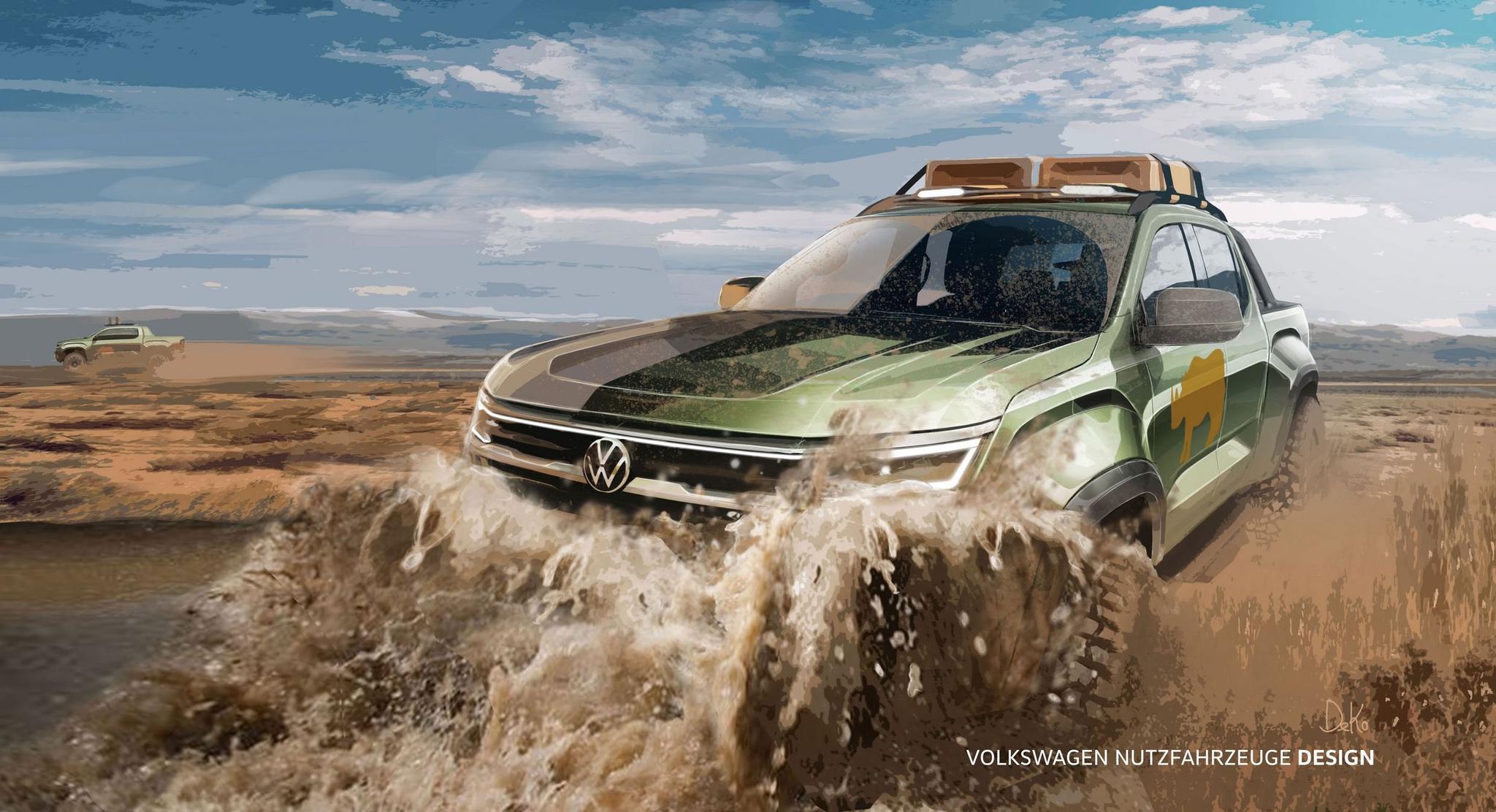 In terms of powertrains, a powerful V6 TDI powerplant is on the cards plus further market-specific power units. It will come with efficient petrol and diesel engines, something we've come to expect from the German automaker.
The all-new Amarok will be produced in South Africa at the Silverton plant.