New Volkswagen Caddy - Available in November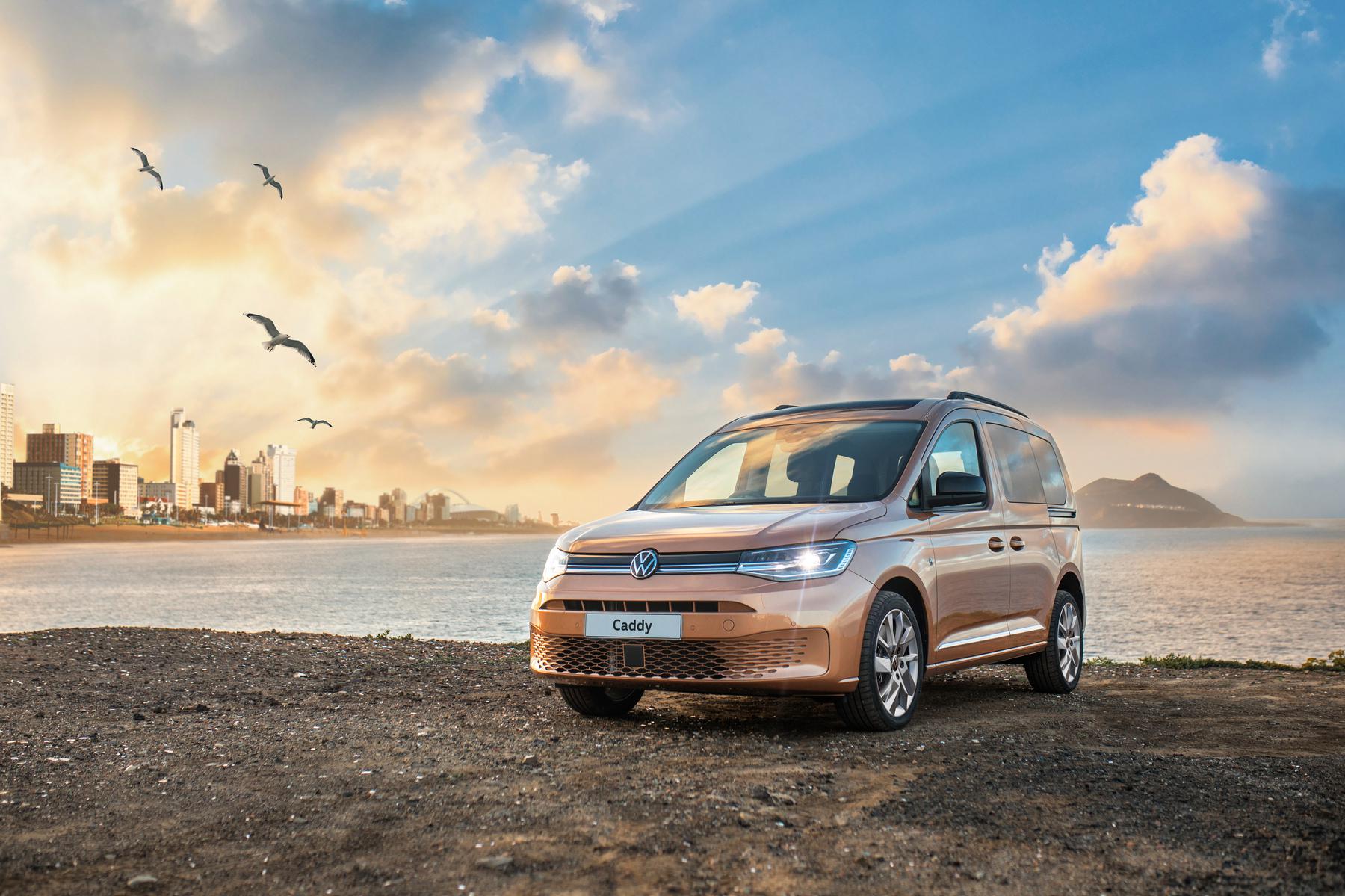 The spirit of the 90s lives on in the New Volkswagen Caddy. There's nothing more iconic than having the fifth generation Caddy launched with a new naming; Caddy, Caddy Maxi, Caddy Kombi, Caddy Cargo and Caddy Cargo Maxi. The exterior is impeccable as it is a striking sporty design built on the Modular Transverse Matrix (MQB) platform, the same as the Golf 8. Exterior features include new LED headlights and LED rear lights, painted body-coloured bumpers and black roof rails. Optional exterior features include a panoramic sunroof with a large glass area of 1.4m², a removable tow bar that can tow a maximum weight of 1 500kg as well as 16-inch Wien alloy wheels. The new Caddy is available in 12 exterior paint colours with five new colours now available in the fifth-generation model.
Caddy and Caddy Maxi – for passenger and lifestyle use.
What makes it stand out is the optional panoramic glass roof, which is the largest in the segment. The Caddy entry-level derivative comes as a short wheelbase with five seats and an optional seven-seat selection. The Caddy Maxi (long wheelbase) comes standard with a seven-seat configuration.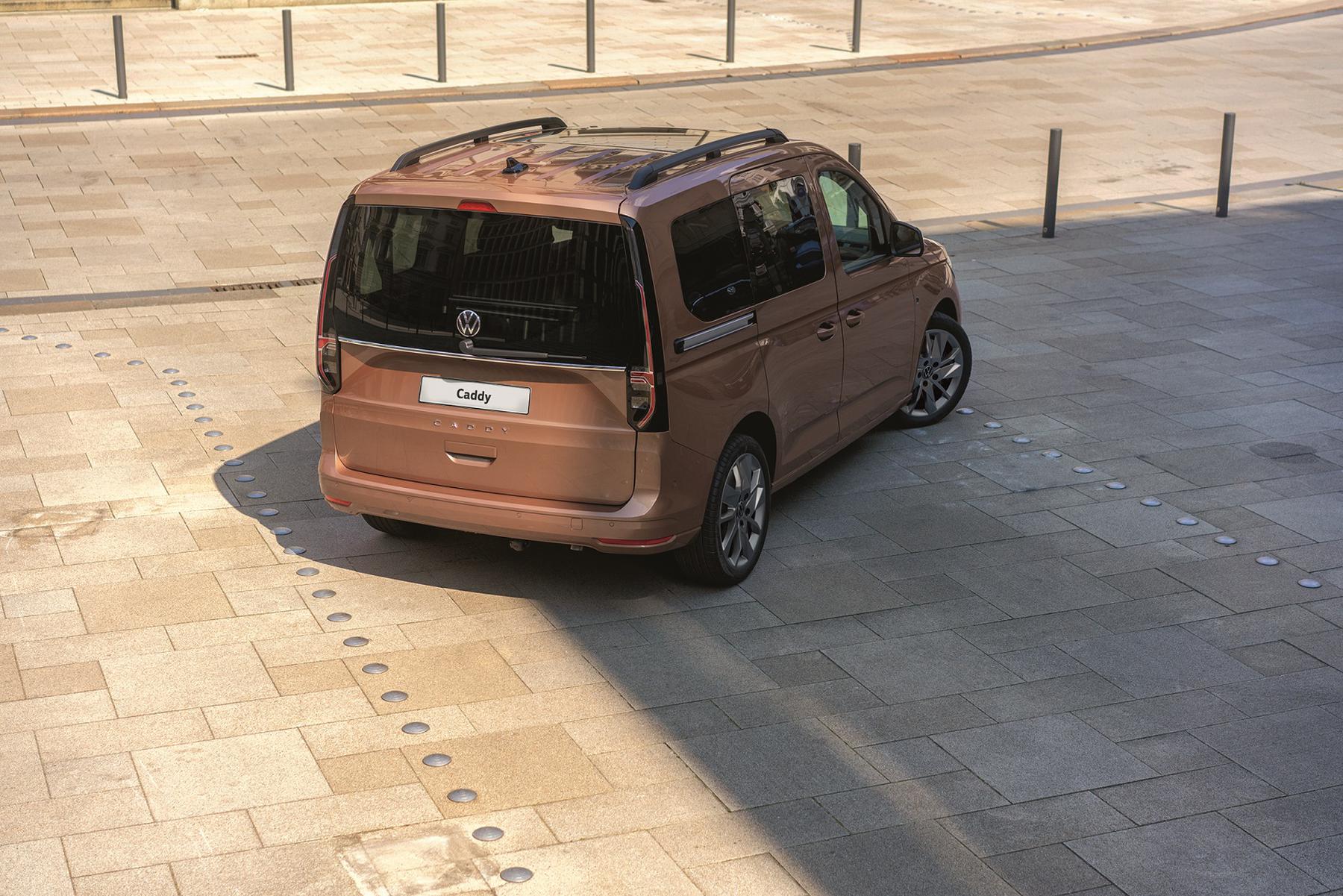 Caddy Kombi and Caddy Maxi Kombi – for carrying more people.
What we love about the Caddy Kombi is that it is excellent for one's social life, work and ideal for daily use. It can be converted to cater for one's various needs and the conversion includes for people living with disabilities, mobile offices, K9 units and hearses. The Caddy Kombi comes available as a short wheelbase with seven seats and the Caddy Maxi Kombi is available in a long wheelbase version with five seats and an optional seven-seat configuration. Both model lines feature easily removable and folding seats as well as easy-access sliding rear passenger doors.
The new added features on the Kombi include black coated bumpers, steel wheels, H7 Halogen headlights and an electronic brake with auto-hold. Optional features include a Rear-View Camera, LED headlights, App-Connect, multi-function steering wheel, 16-inch Wien alloy wheels, tow bar (fixed or removable), rear wing doors, front fog lamps with cornering lights and cruise control.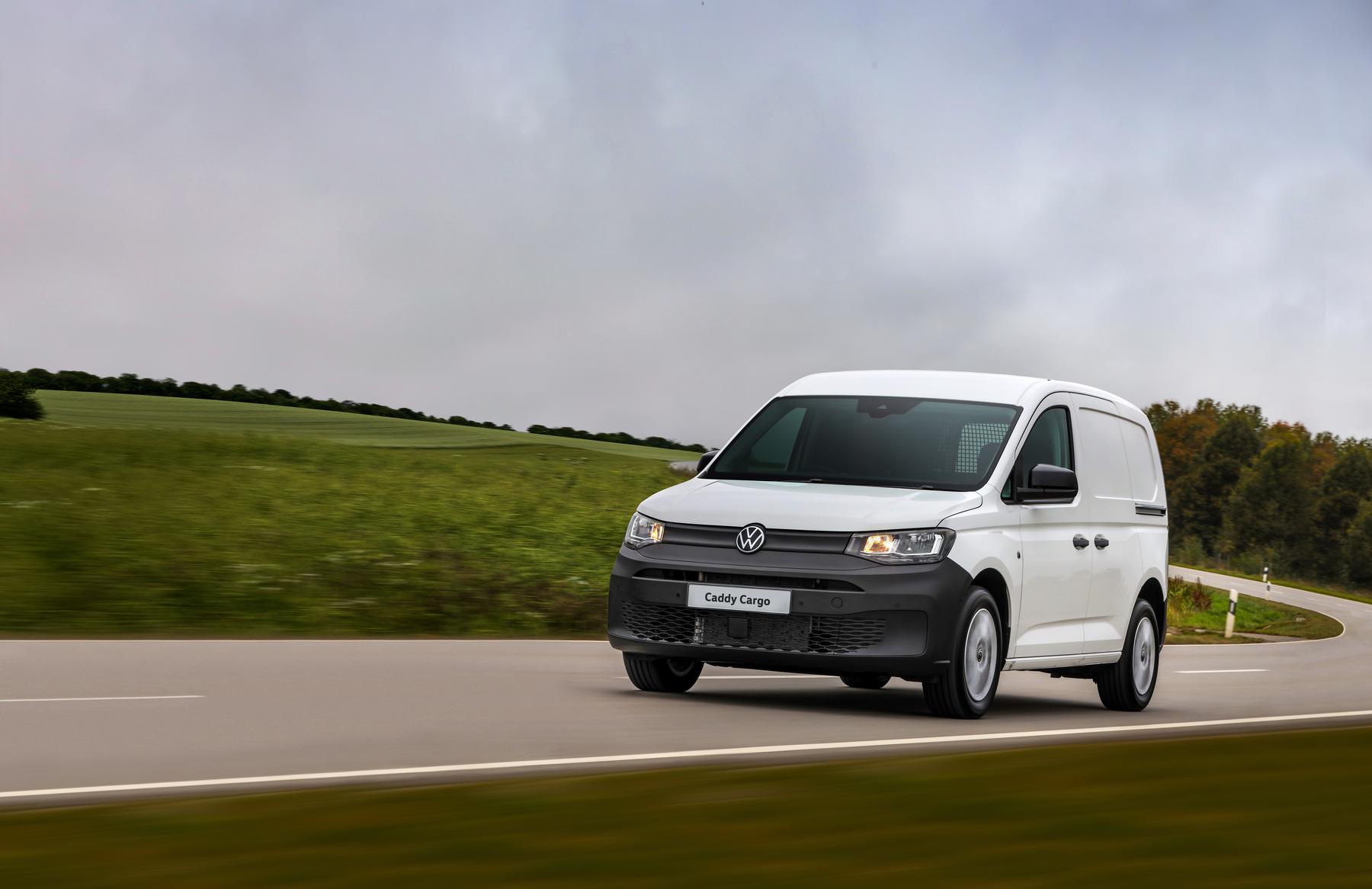 Caddy Cargo and Caddy Maxi Cargo – for carrying bigger loads
Features on the Caddy Cargo include; up to six lashing rings in the load compartment, a brake assist system, electronically adjustable door mirrors, an electronic parking brake with auto-hold function, H7 Halogen main headlights and daytime running lights, single near-side sliding door (Caddy Cargo SWB), twin near-side and off-side sliding doors (Caddy Maxi Cargo) and a rear wing door which is split into a ⅔ to ⅓ ratio and has a maximum opening angle of 180°.
The interior is one of the nicest and best put-together with more space.⁠ The indicator and control elements have been completely redesigned: the interactive interfaces for the driver and front-seat passenger are formed by the new radio and infotainment systems of which the Composition Comfort radio is smartphone compatible (App-Connect). The modern instrument cluster now has the traditional rotary switch for lights. In addition, LED interior lights to enhance the interior of the car. Another new feature is a roof vent for better climate control and faster stationary ventilation in the back.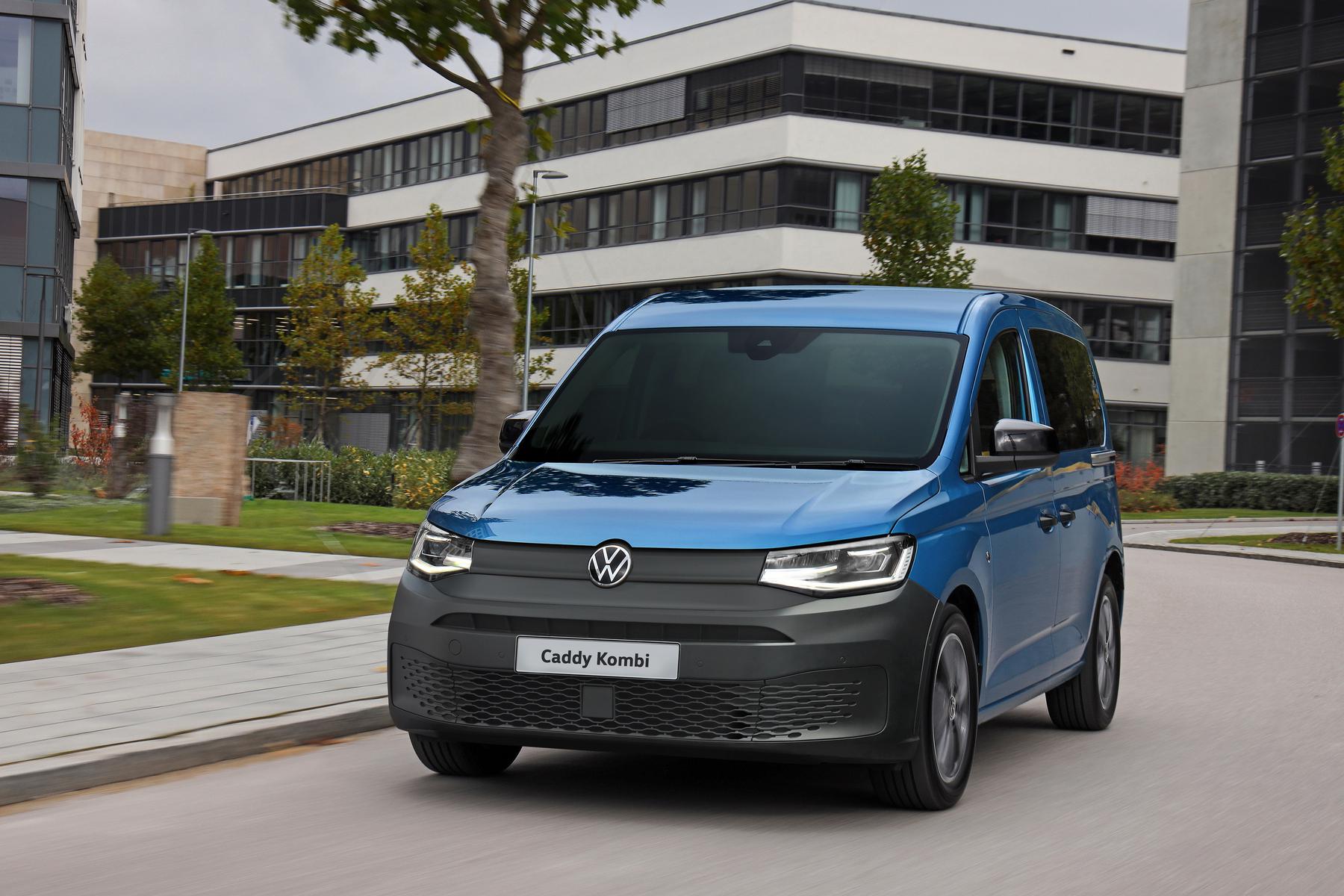 Safety? The new Caddy range presents the most advanced drivers assistant system offered by Volkswagen. With Cruise Control, Park Assist paired with the Rear-View Camera takes the hassle out of parking in tight spaces, while Trailer Manoeuvring will give drivers the confidence to guide a trailer easily.
This range has engines offered in two options: petrol and diesel. The 1.6 engine pushes out 81kW /152Nm and has claimed consumption of 7.3 litres/ 100km. This engine is available in the Caddy, Caddy Kombi and Caddy Cargo derivatives whereas an option of 2.0 TDI engine pushes out 81kW/300 Nm connected to a 6-speed manual transmission while claiming consumption of 5.5 litres/100km. The 2.0 TDI engine is available in the Caddy, Caddy Maxi, Caddy Kombi, Caddy Cargo and Caddy Maxi Cargo.
The passenger version Caddy and Caddy Maxi come standard with a 3-year / 120 000km warranty while the Caddy Kombi, Caddy Maxi Kombi, Caddy Cargo and Caddy Maxi Cargo come standard with a 2-year / unlimited-kilometre warranty. The entire Caddy range also comes standard with a 12-year anti-corrosion warranty. The service interval is 15 000 kilometres.
The fifth-generation Caddy will be available from Volkswagen Commercial Vehicles Dealers in November. Pricing for the new Caddy range will be announced closer to the launch date.