The new Toyota GR Corolla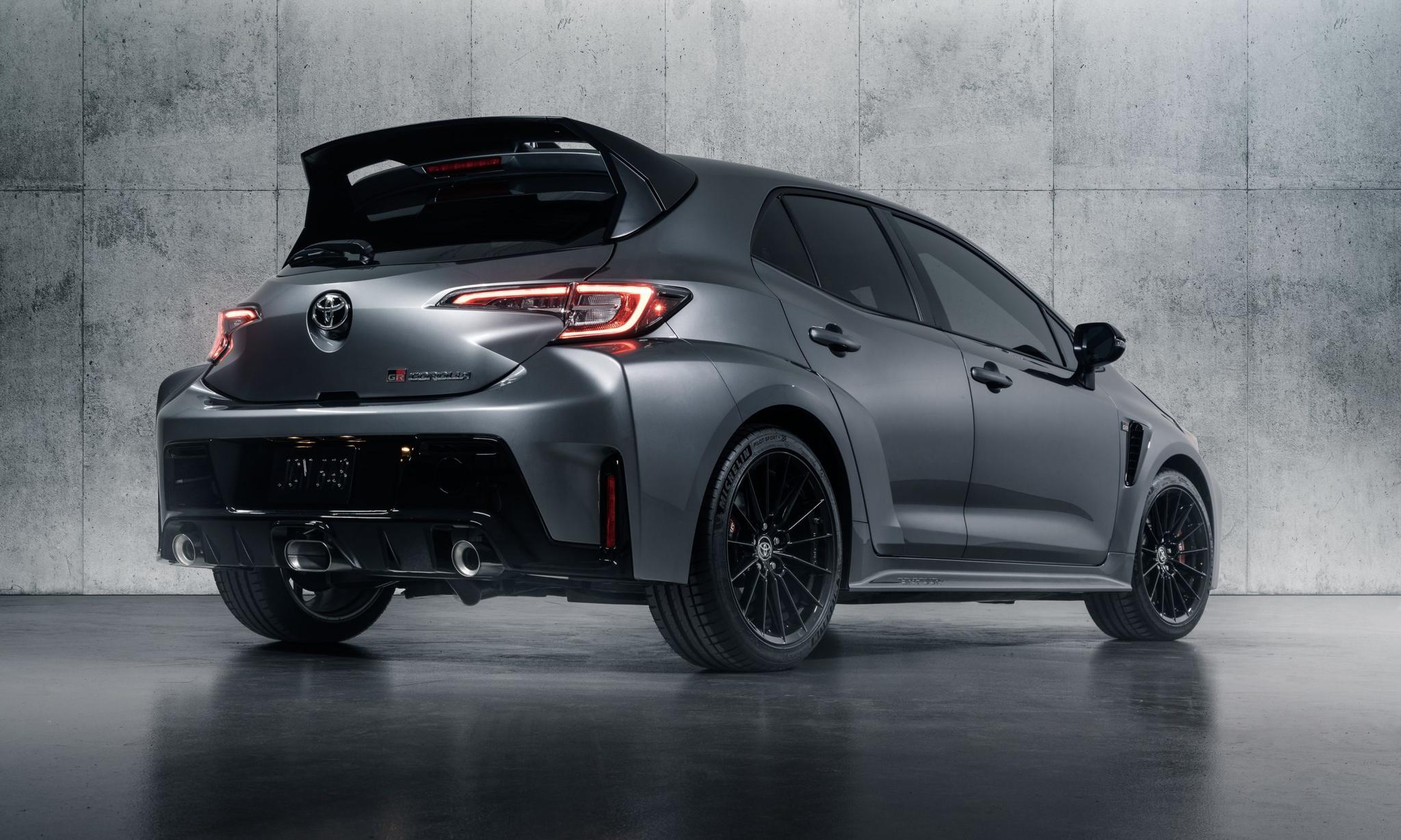 The wait is over and after numerous rumours and controversial leaks surrounding this specific vehicle, Toyota has kicked off the new month of April (no April fools) with a new bigger version of their Yaris GR pocket rocket, The Toyota GR Corolla!
The car consists of a polarising esthetic appearance which seems to be enough to shake the Civic and all other main rivals. The car is flooded with aggressive air intakes, hood air outlets and darkened bits and also GR badging to remind you that it's not an ordinary Corolla.
The GR Toyota grows in width to accommodate the GR styling and encourage a racing edge we see this because the car features more 22mm front and 30mm rear wider arches to produce a meaner stance and more vents for aerodynamics, cooling tyres and cooling important parts of the car that will be of course working overtime to provide a fulfilling driving experience.
The wheels are 15 spoke, 18 inches alloys finished in a gloss black that are cupped in Michelin Pilot sport tyres.
At the rear styling has no slouching as well since the car features a huge black wing for Aero-work and a new bumper and rear diffuser with not one, not two but three individual place exhaust tips that are oval and the middle one has a rectangular shape and they look the business!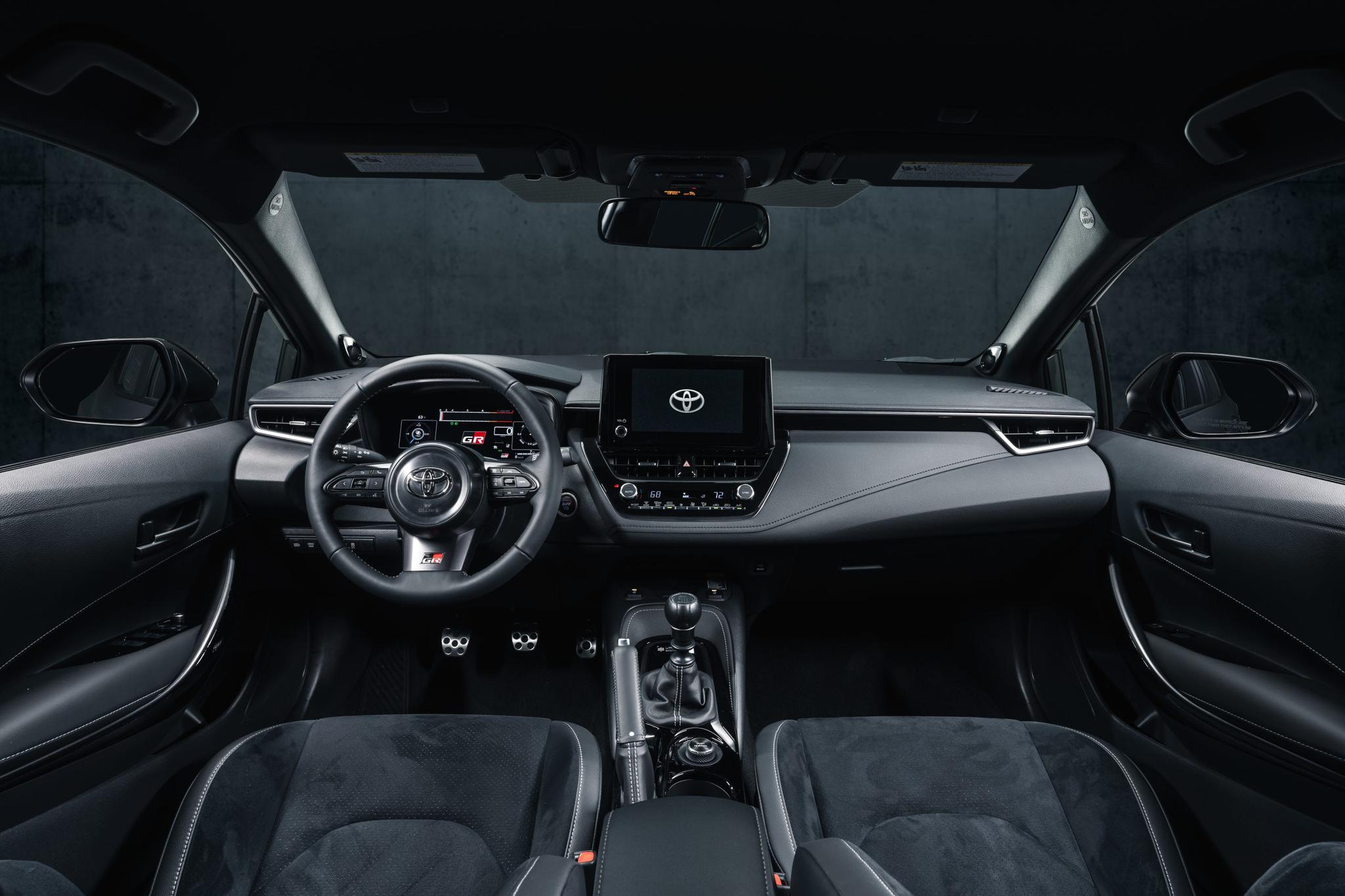 Inside the GR Corolla, you can expect to find the same setup found in the regular Corolla Hatch but there are visible elements that set it apart as a GR.
The trinkets you find inside consist of a hand-operated parking brake "set to make you have better control over the vehicle when drifting says Toyota, a digital instrument cluster specific to GR models is standard, GR specific sport seats and the touchscreen that features Toyota's safety sense advanced driver assistance programme.
The powerplant the GR utilises will be a 1.6 litre 3 cylinder Petrol-Turbo altogether producing 224kw and 370nm of torque and this will make all car enthusiasts more elated because the engine will be mated to a 6-speed manual transmission gearbox with Rev Match.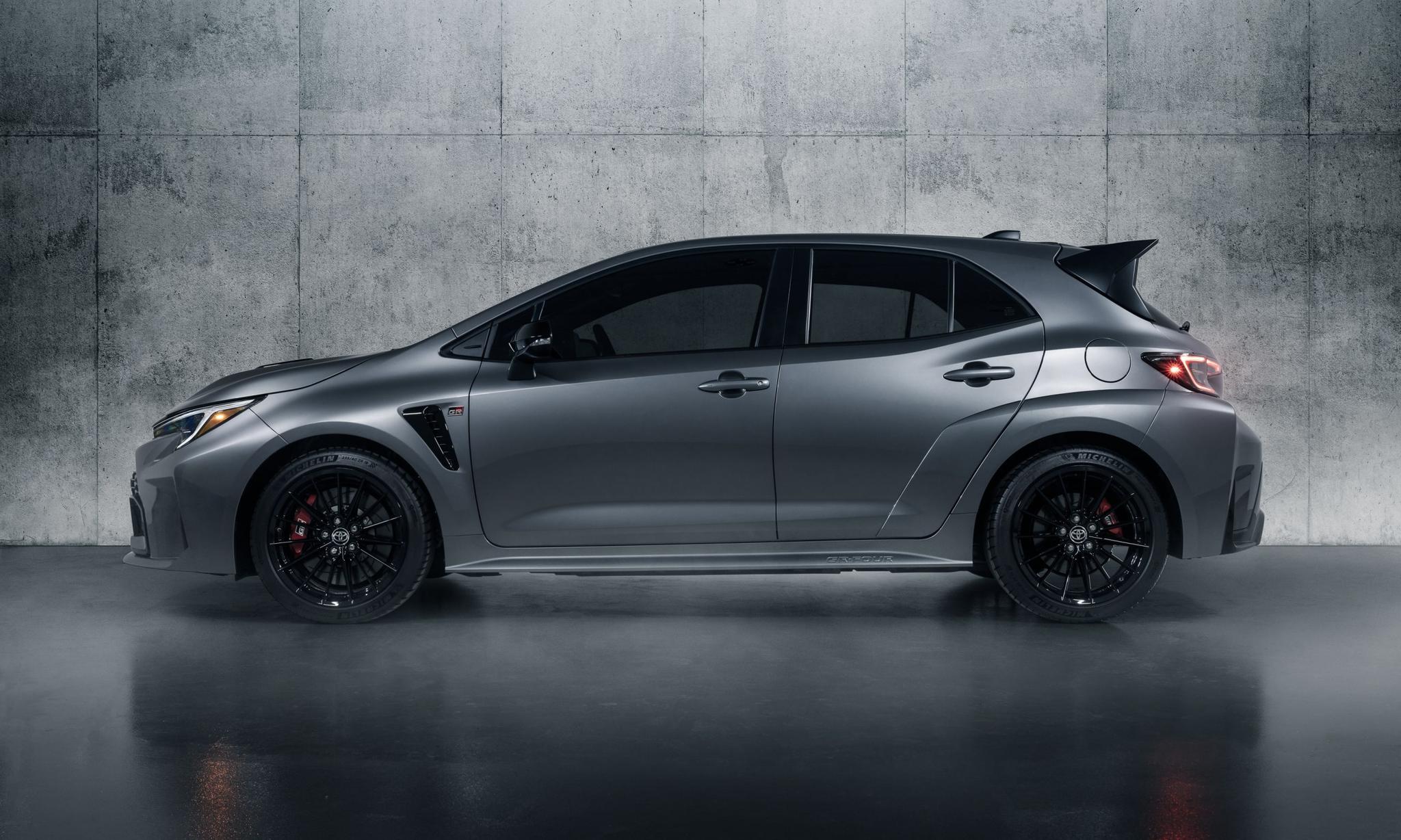 Unfortunately Toyota has not released any official top speed or 0-60/100 times but you can wait because it won't be long before these are released.
The Toyota Corolla GR will have enough stopping power because it will feature upgraded 14-inch front and 15-inch rear disc clamps that feature 4-pot and 2-pot brake calliper clamps.
Now the car will have drive sent to all four wheels by means of front-to-rear torque spilt setting making sure that power is evenly distributed to the tires that need it.
Toyota has chosen to roll with a manual gearbox but there are possibilities of an automatic transmission being made available in due time.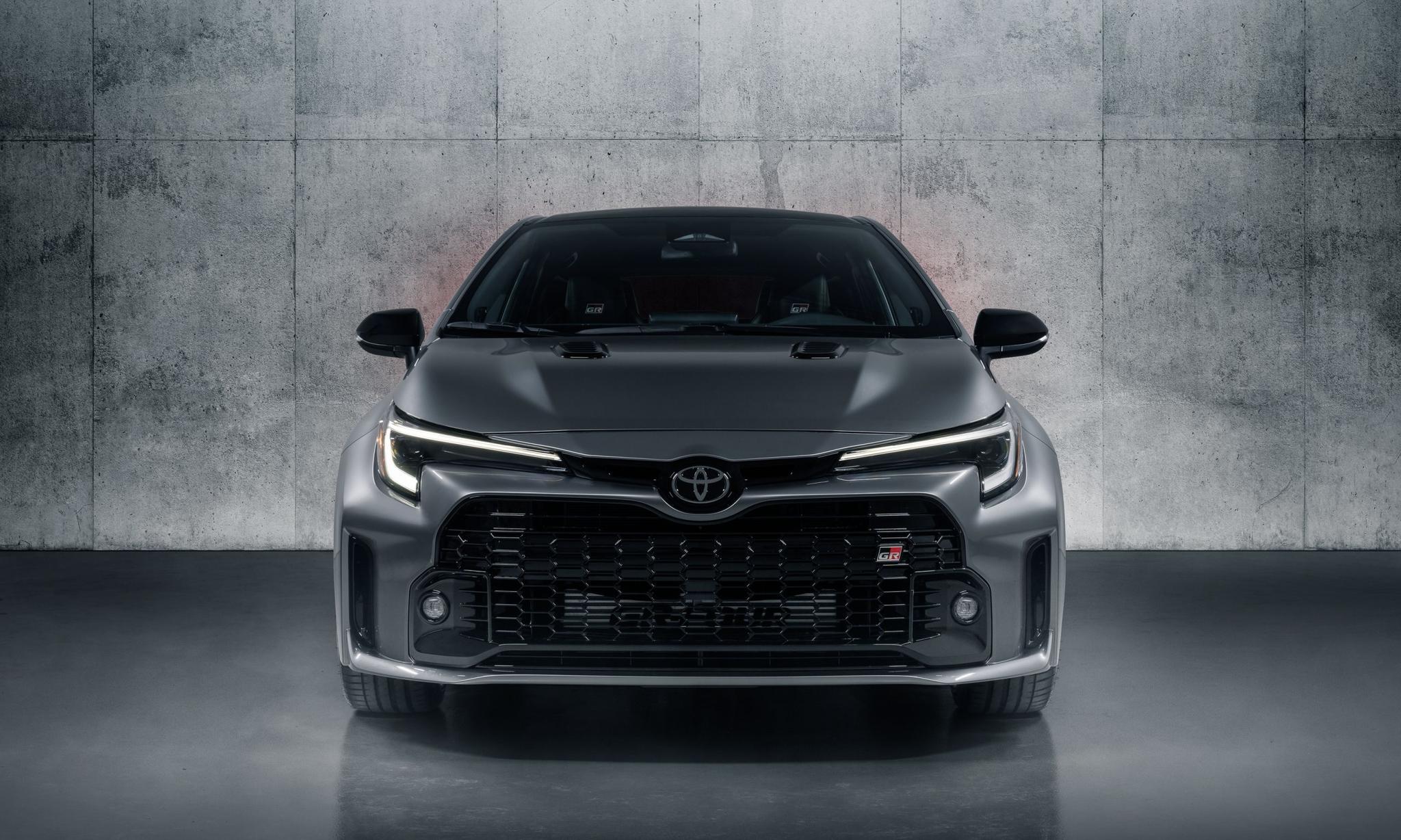 As you can imagine a lot of work has gone into the way the car drives and handles its own weight on the track when handling at high speeds and Toyota has assured that the GR Corolla is more than capable of providing an intuitive and engaging experience.
Body rigidity has been enhanced as well as springs, shock absorbers and the car's overall wheel alignment which all intern contributes to maximum cornering control capabilities resulting in increased driving performance that responds almost instantly to driver operations or instruction.
Toyota South Africa is in fact considering bringing this Corolla GR over as they hope it might do as well or even better than their Yaris GR. One thing for sure is that we are all excited and can't wait to hear more about this vehicle.