Driven - Citroen C3 Shine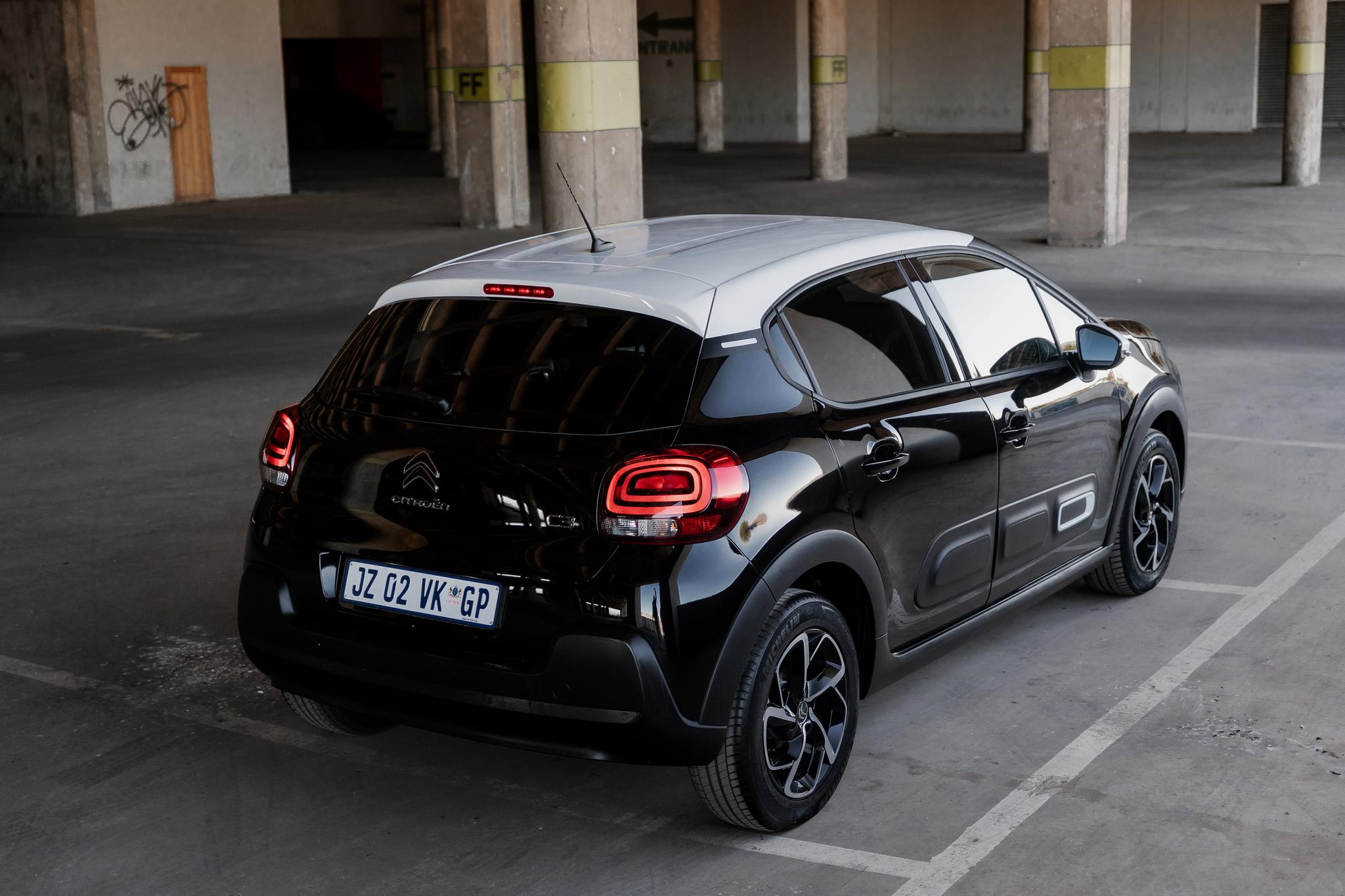 Quick Facts
Price: From R269 900
Engine: 1.2-litre turbo engine
Power/Torque: 81kW/205nm
The compact hatch segment is becoming an endangered segment, with every consumer heading the compact SUV direction or the crossover segment, many brands are shying away from even introducing any compact hatches onto the South African market because of this. However, this is not the case at Citroen, we spend time sampling the Citroen C3 in its range-topping Shine variant and we think it is a good value proposition.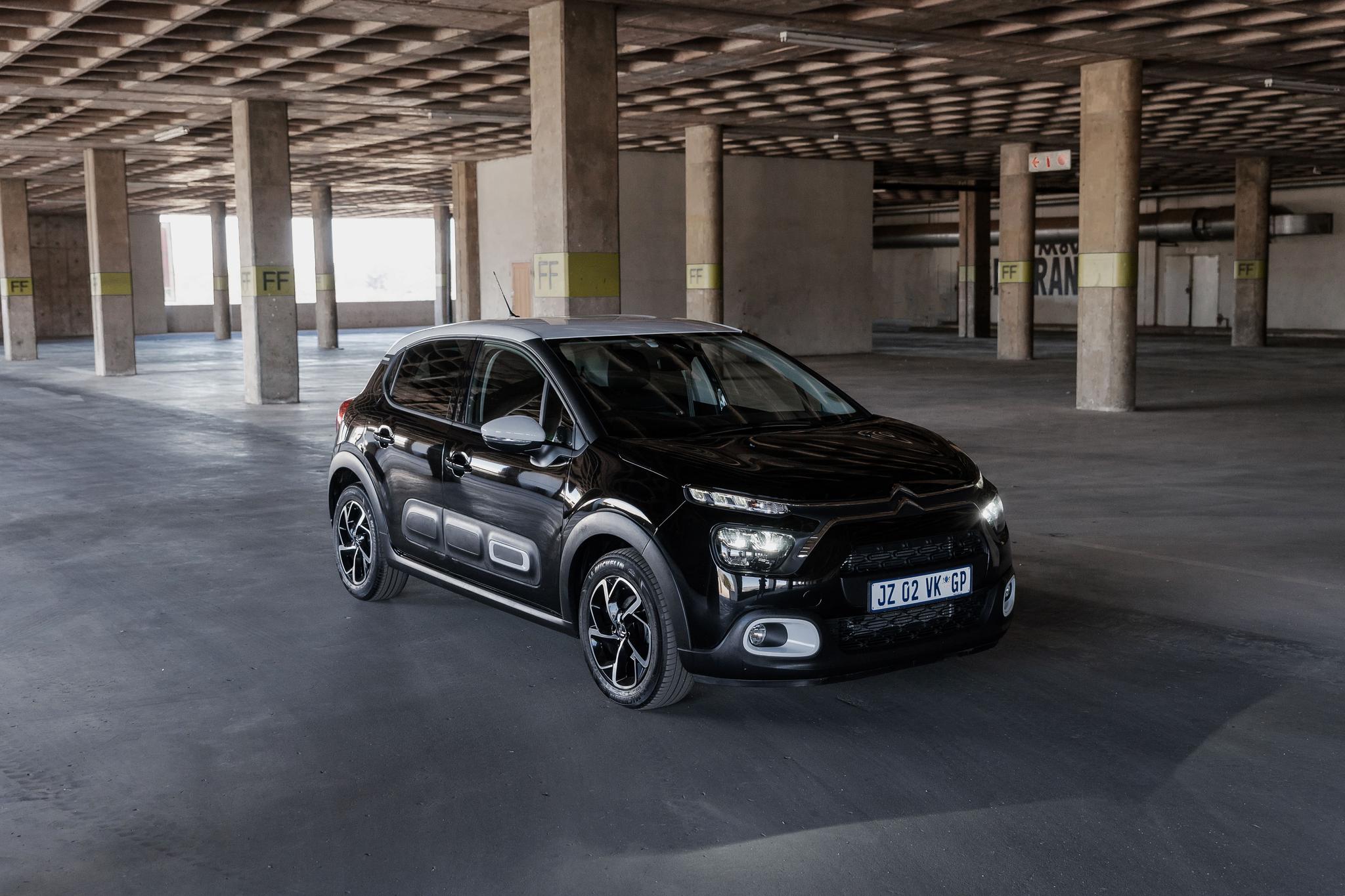 In terms of looks, the refreshed C3 is nothing short of beauty. As we have come to love over the past few months with the recent French models we have had on test, the C3 looks extremely good and we loved the two-tone colour our test unit had. 

Being the range-topping model, our test unit was fitted with 16-inch Alloy Wheels, the two-tone colour scheme and we loved the new scratch-proof Air bump designs (which actually come in very handy in those tight spaces.) Our unit also had automatic LED head and taillights, Auto Wipers as well as Rear Parking Sensors. 
There is also a silver effect surrounding the fog lights which can also be seen on the Airbump design along the side of the doors, as well as a silver strip that runs along the rear pillar (C-Pillar for petrolheads) and we think these subtle changes make a huge difference to the car.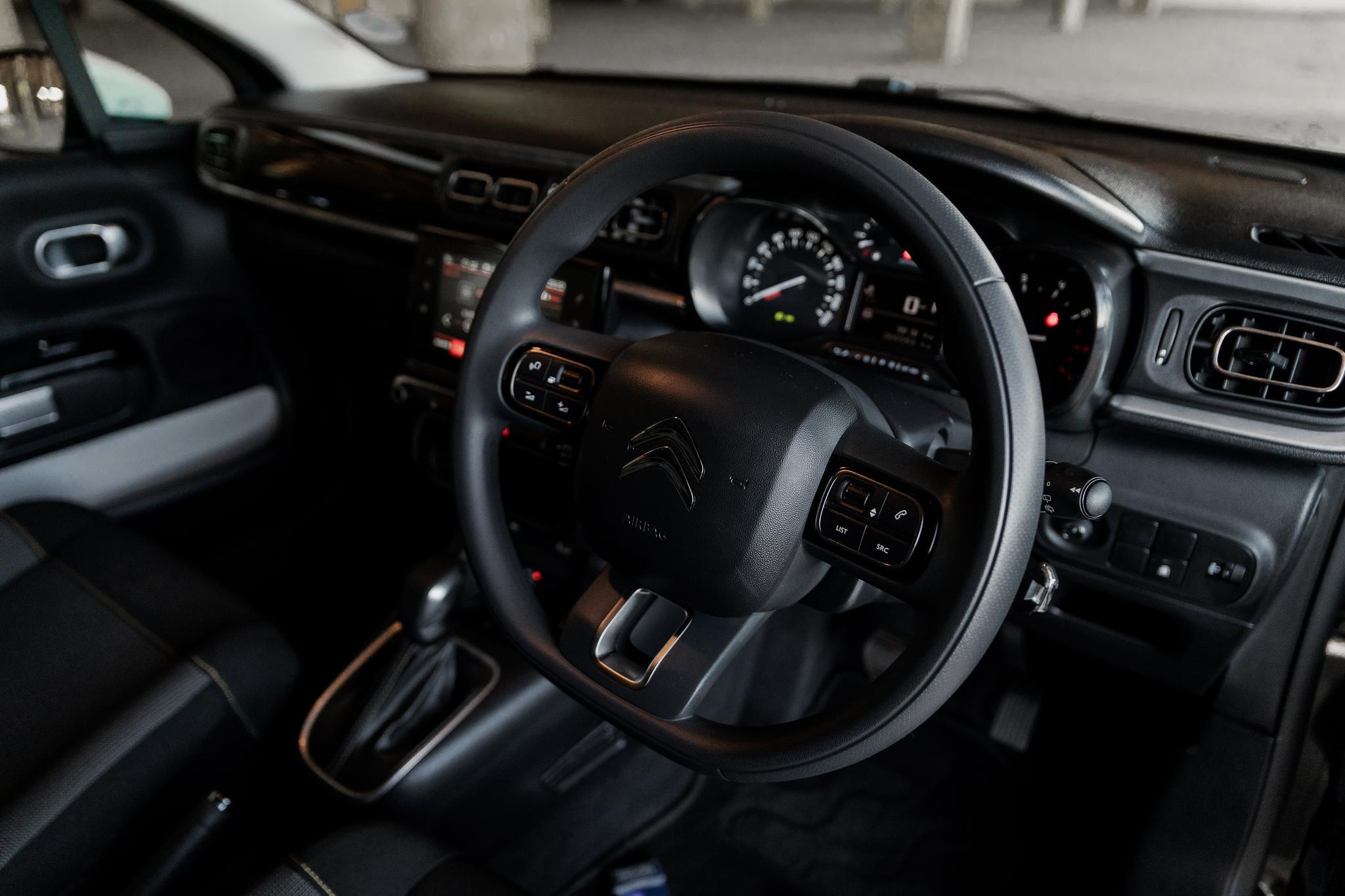 The interior also receives updates and continues its sleek styling too. The Airbump design imprints are good to look at while the door saving grab on door handles look good. In addition, a 7-inch touchscreen with Android Auto/Apple Carplay and Auto Dim Rear-view Mirrors. Comfort seats that soak up road imperfections quite well. There is also a sense of serenity in the cabin as if there has been some type of soundproofing to ensure that wind and road noise does not make their way into the cabin and this was very appreciated on our road trip. 

Good looking layout, everything is in reach and while the space is not that great for a full house, you do get the sense that Citroen has gone a mile to ensure that the cabin becomes hassle-free and driver-orientated. We would have appreciated more than one USB port, bigger cupholders, an armrest as well as rubberised door pockets. Everything just seems to move from side to side and we think that a rubber mat could have solved this issue.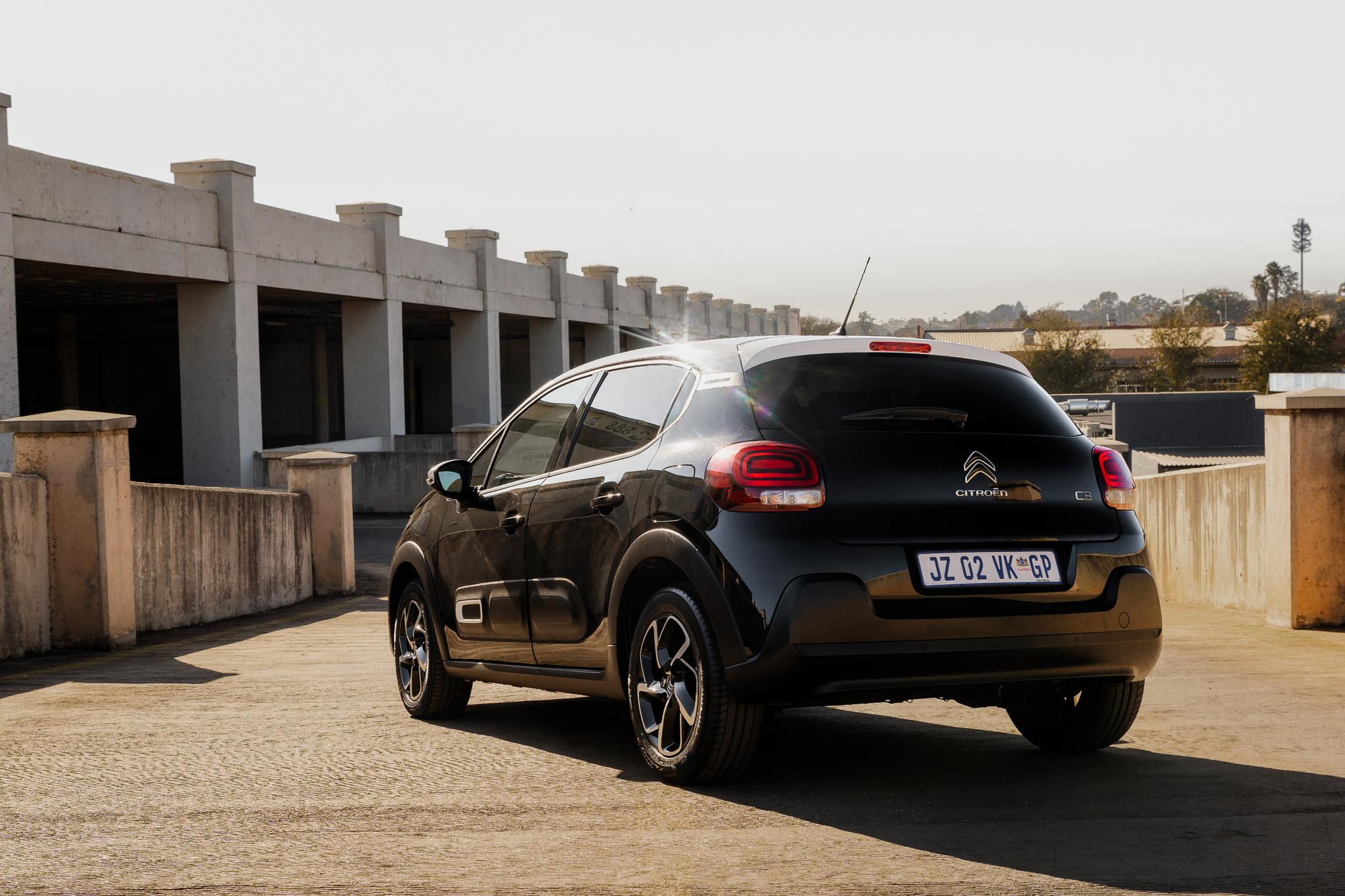 The drive is somewhat a hit and a miss, more on the hit, however, the 1.2-litre turbocharged petrol unit delivers a good 81kW/205nm via a six-speed automatic transmission and this is excellent, however, our gripe with it was the lag and how long it took to respond to inputs. Inclines and overtaking manoeuvres can be daunting if not planned in time but city driving is where the C3 ultimately shines... (see what. we did there). Fuel consumption was also a healthy 5.6l/100km during our tenure and that was definitely a win for us.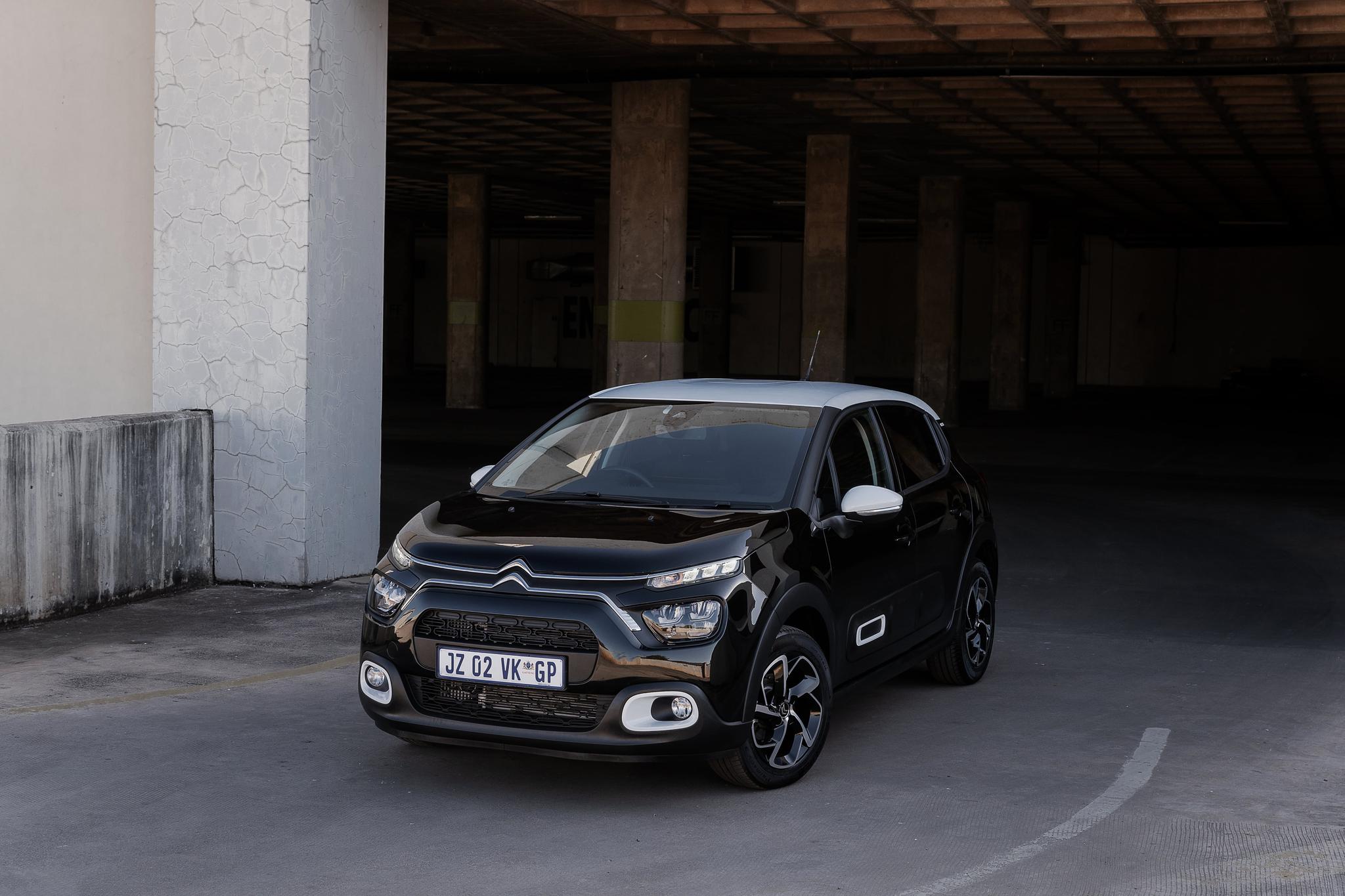 Pricing
C3 1.2 Pure Tech Feel R269 900.00
C3 1.2 Pure Tech Shine R324 900.00 - Tested
Pricing for both models includes a 5-year/100 000 km warranty and a 3-year/60 000 km service plan.