Driven - The Mercedes-Benz GLS 400d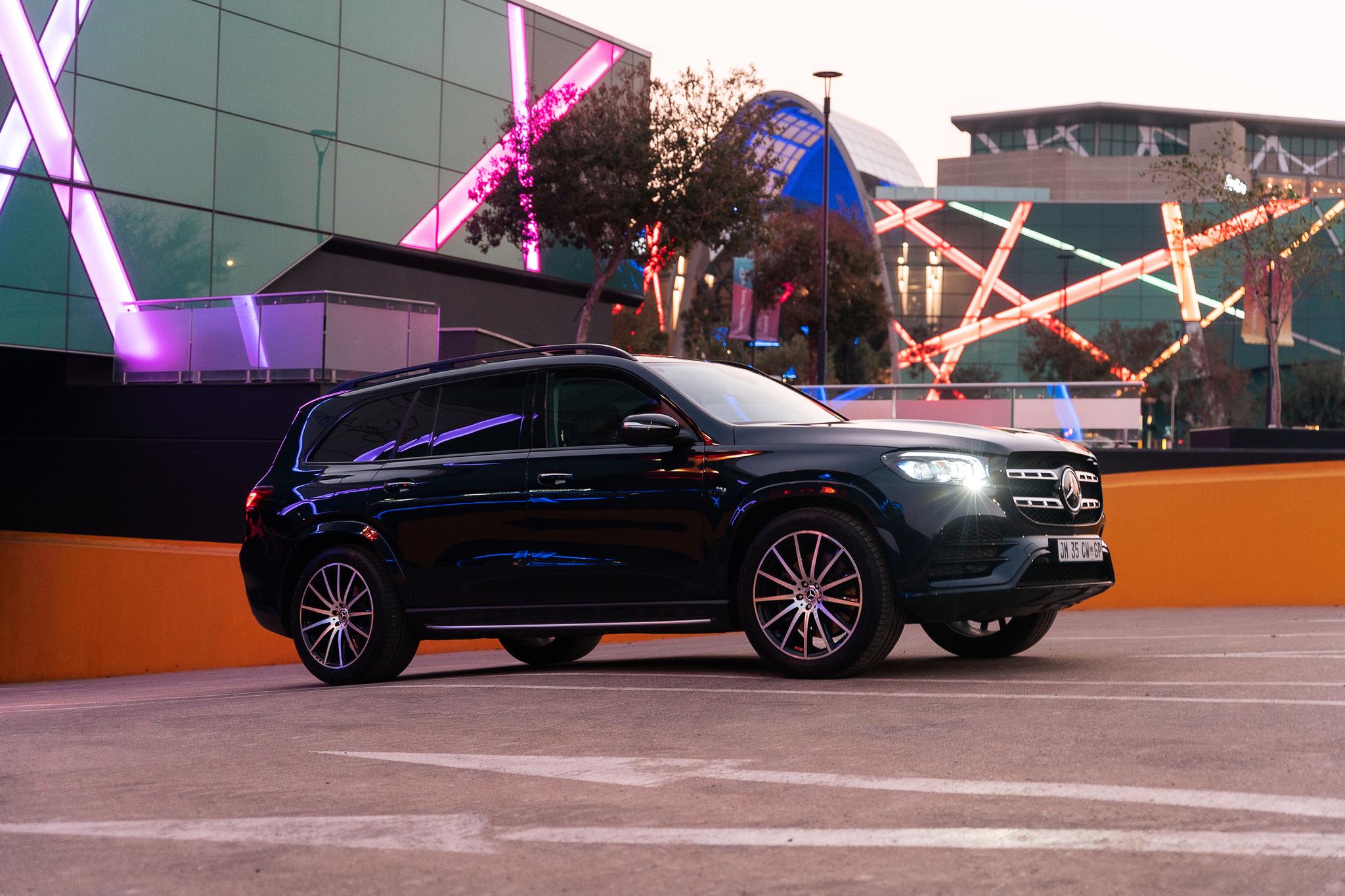 Quick Facts:

Price: From R1 854 840

Engine: 3.0-litre, straight-six turbodiesel engine
Transmission: 9G-DCT
Power/Torque: 243kW/700Nm
We spent some precious time sampling the luxurious Mercedes-Benz GLS 400d and the 2.5-tonne behemoth left us feeling like multi-millionaires. The Mercedes-Benz GLS 400d is powered by a 3.0-litre, straight-six turbodiesel engine that produces 243 kW and a whopping 700 Nm torque via a 9-speed 9G-Tronic gearbox that sends power to all 4 wheels and despite its weight and size, it sprints from a standstill to 100 in only 6.3 seconds before topping out at 238km/h.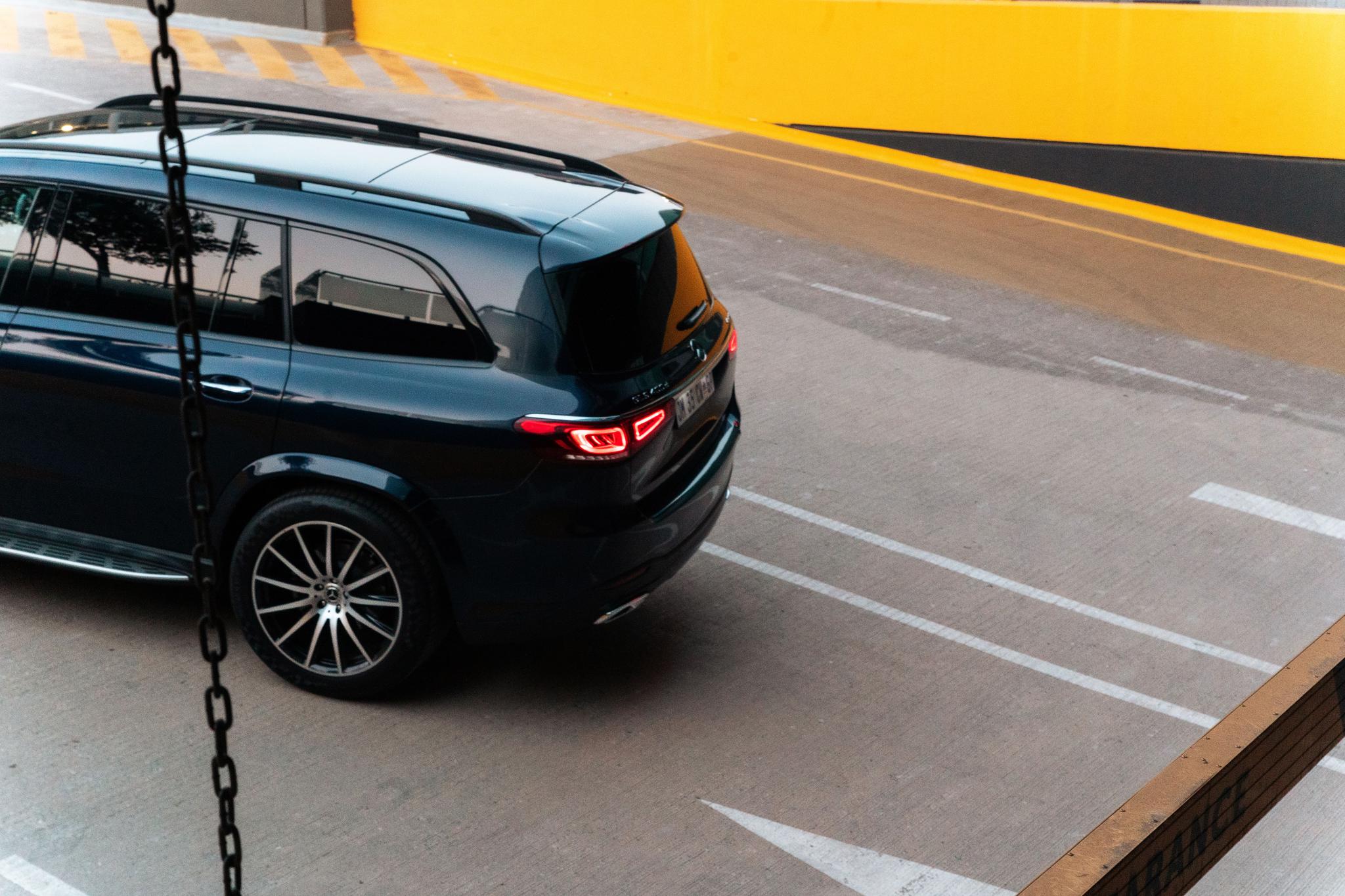 The styling is something you won't miss, a huge and imposing front end with the body to match. Our test unit was kitted with the 22-inch multi-spoke wheels which we thought made the car even more luxurious. With a large grille opening and four purposeful looking spars radiating from the centre of the large badge, the exterior has been redesigned to look like Mercedes-Benz SUVs with similar air dams. As there are no serious off-road intentions, no faux skid plates or bare plastic fenders are present. This gives the styling a subtle and elegant feel. The GLS is handsome and well proportioned, with a slight curvature in the body that seems to emphasize its size to me.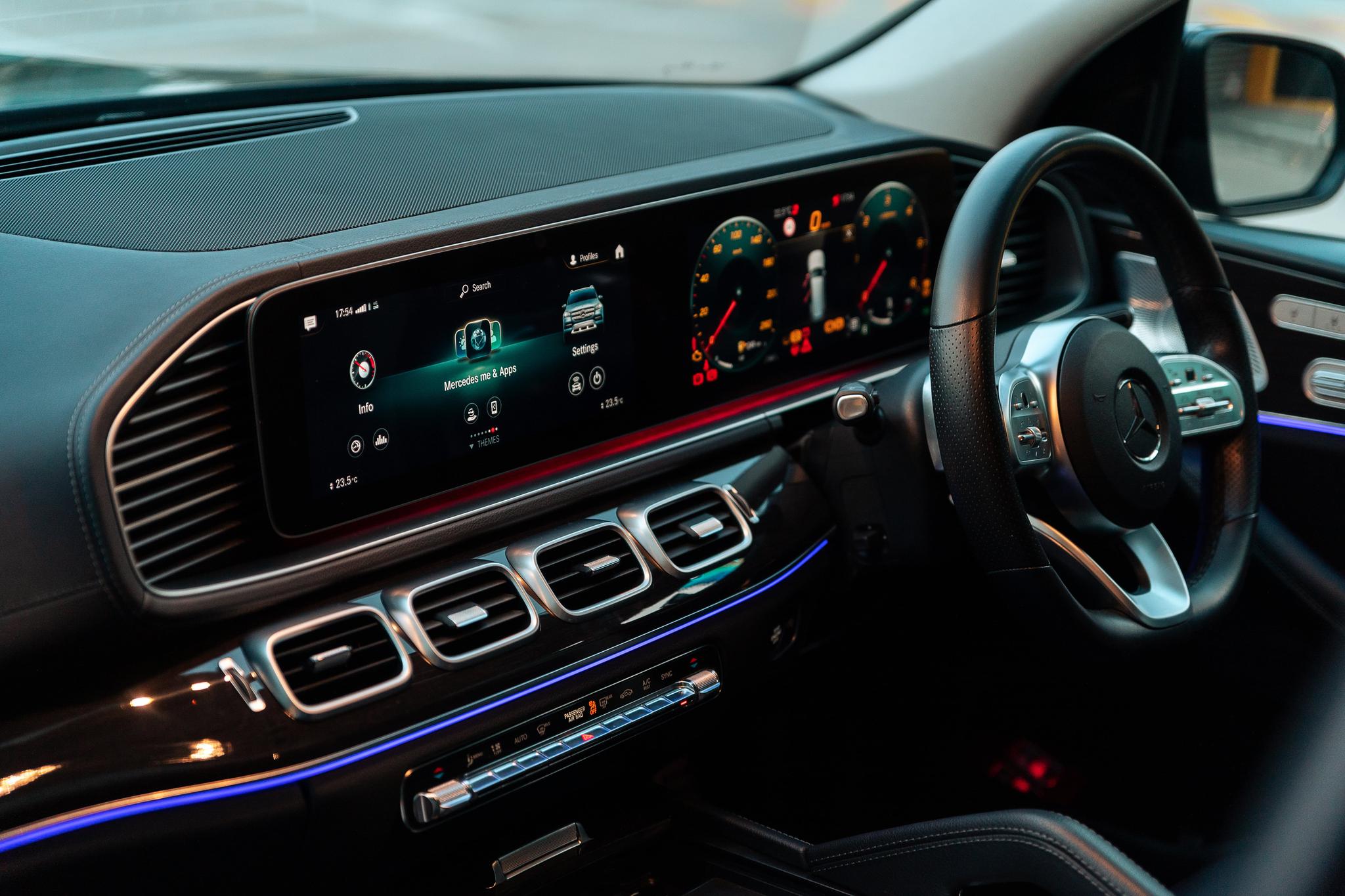 The interior is nothing short of plush. It features some of the finest leather as well as wood and aluminium. Everything you touch feels solid and soft. You open the large soft-close doors and you're met by the 12.3-inch displays that house the latest MBUX infotainment which I have grown to love over my past recent Mercedes-Benz products. However, in the GLS 400d, they are hard to ignore and stick out like a sore thumb.
The centre console also houses the button for the air suspension system which allows you to raise or lower the GLS to your preferred height, depending on the road and speed conditions. You also find another button in the boot to make loading items easier.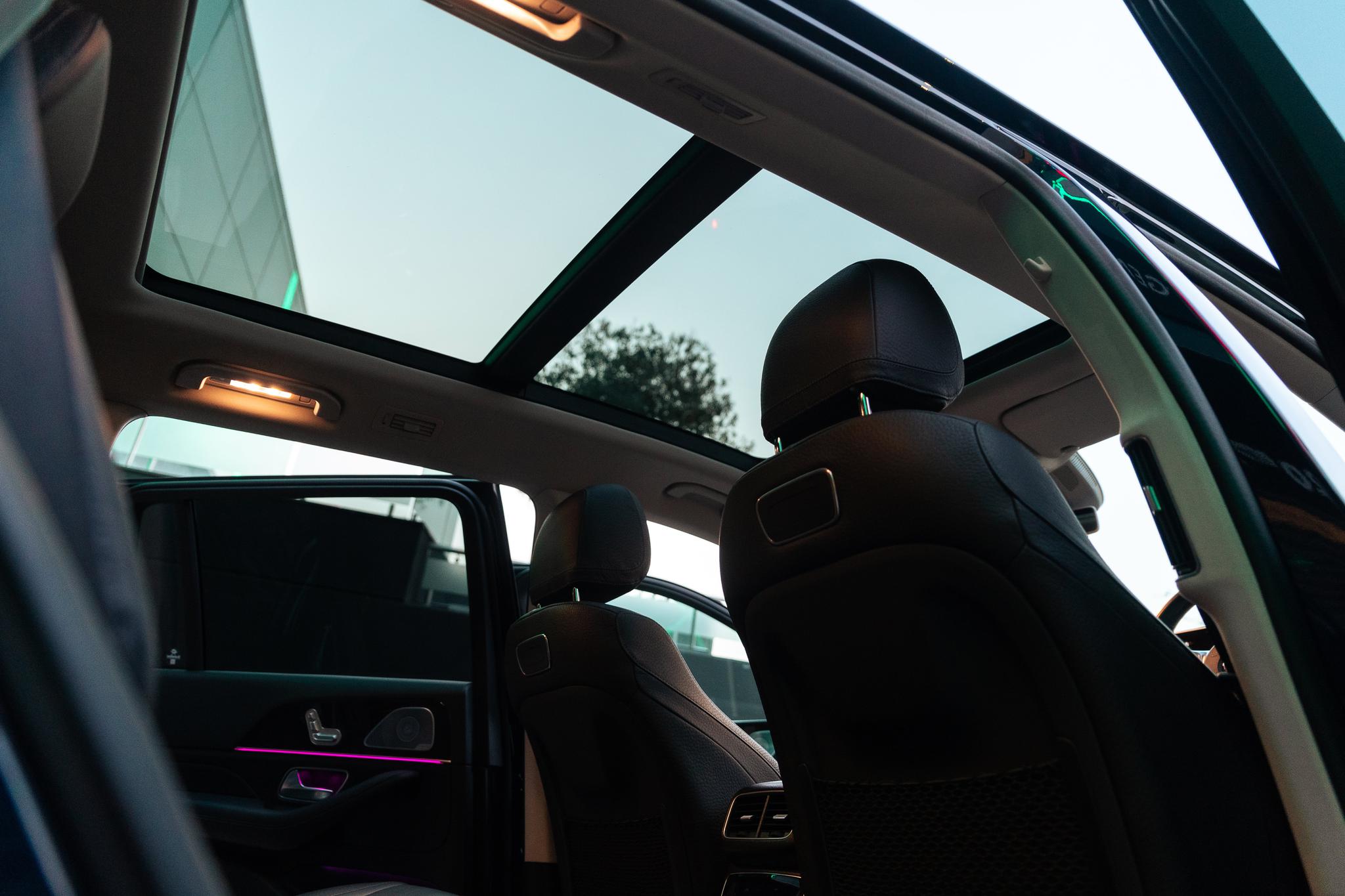 All 3 rows inside the Mercedes-Benz GLS 400d are electrically operated. You might want to however have some patience as they take some time to do their thing, but hey, it's a GLS, you have all the time in the world.
Overall, this interior is brilliant with some amazing bells and whistles. The Burmeister sound system is an audiophile's dream while the presidential ride and comfort are one to appreciate.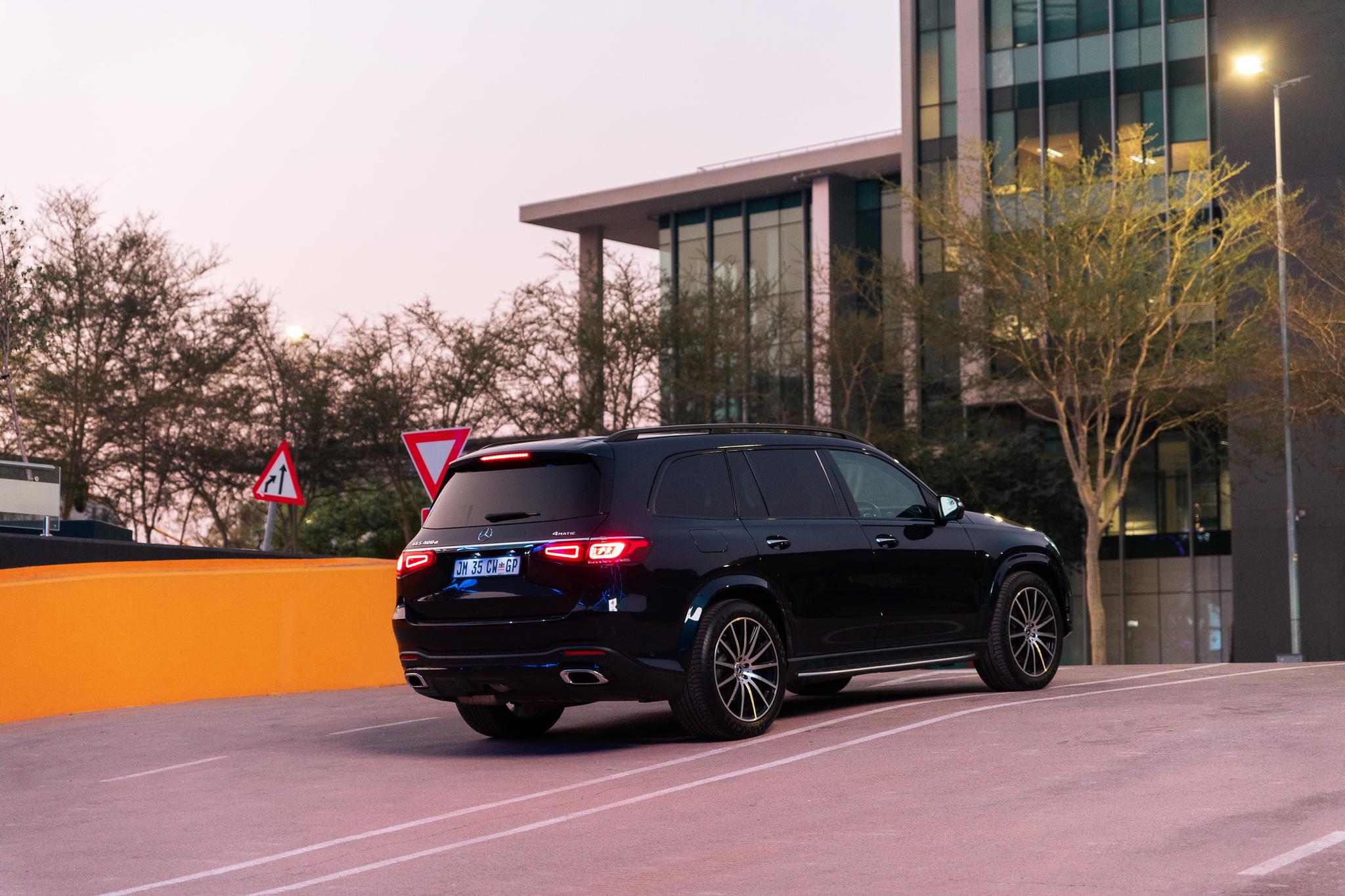 The drive? Without sounding too cliche, it's superb! And as it should be, I mean, it's a GLS, right? The 3.0 Litre turbodiesel engine in the GLS 400d is a peach, it has the grunt, and for a 2.5-tonne behemoth, its takeoff from a standstill is something that I still cannot explain to this day. Sure, the 400d is not the athlete in the GLS family, its other siblings do the sprinting however the 400d is the long-distance runner, covering Kilometres in an orderly manner.
Fuel economy came in at a healthy 10l/100km and I have to say that it's extremely impressive considering how heavy the GLS is.
In terms of safety, there is a magnitude of safety and driver aid systems to help ensure you do not make any 'oopsies'. Driving Assistance Package that includes Active Speed Limits Assist, Active Lane Change Assist, Active Emergency Stop Assist, Steering Assist among other systems.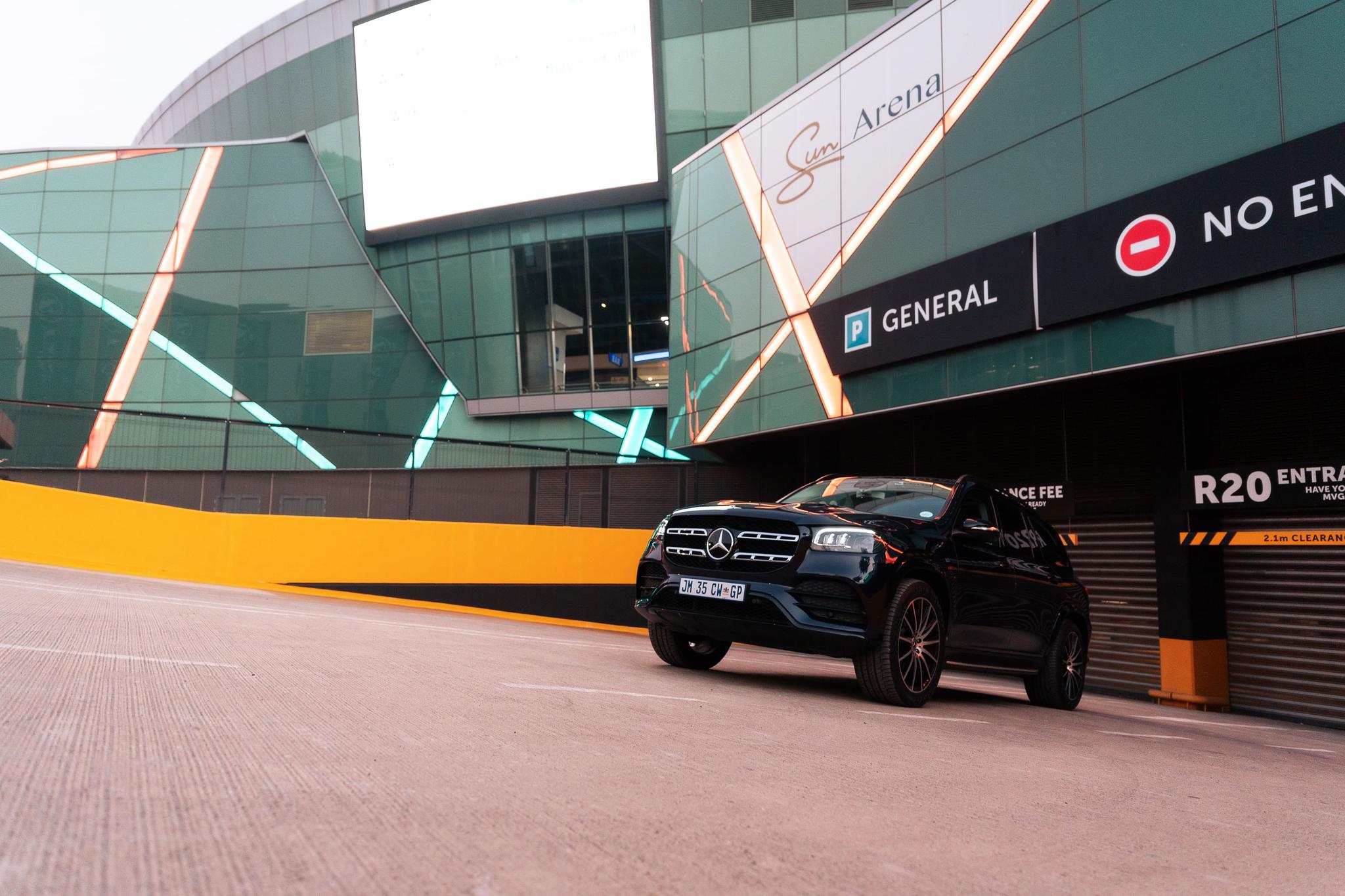 While the GLS offers an exceptionally high level of standard safety, some driver assistance features are optional. Adaptive cruise control from Distronic along with the Driving Assistance Package that includes active speed limit assistance, adaptive lane change assistance, active emergency braking, evasive steering assistance, and other assistance systems, will cost more.
With the Driving Assistance Package Plus, these features will be bumped up and will include Pre-Safe Impulse, which provides additional protection for drivers and passengers in case of a side collision.