The New Generation Ford Ranger Raptor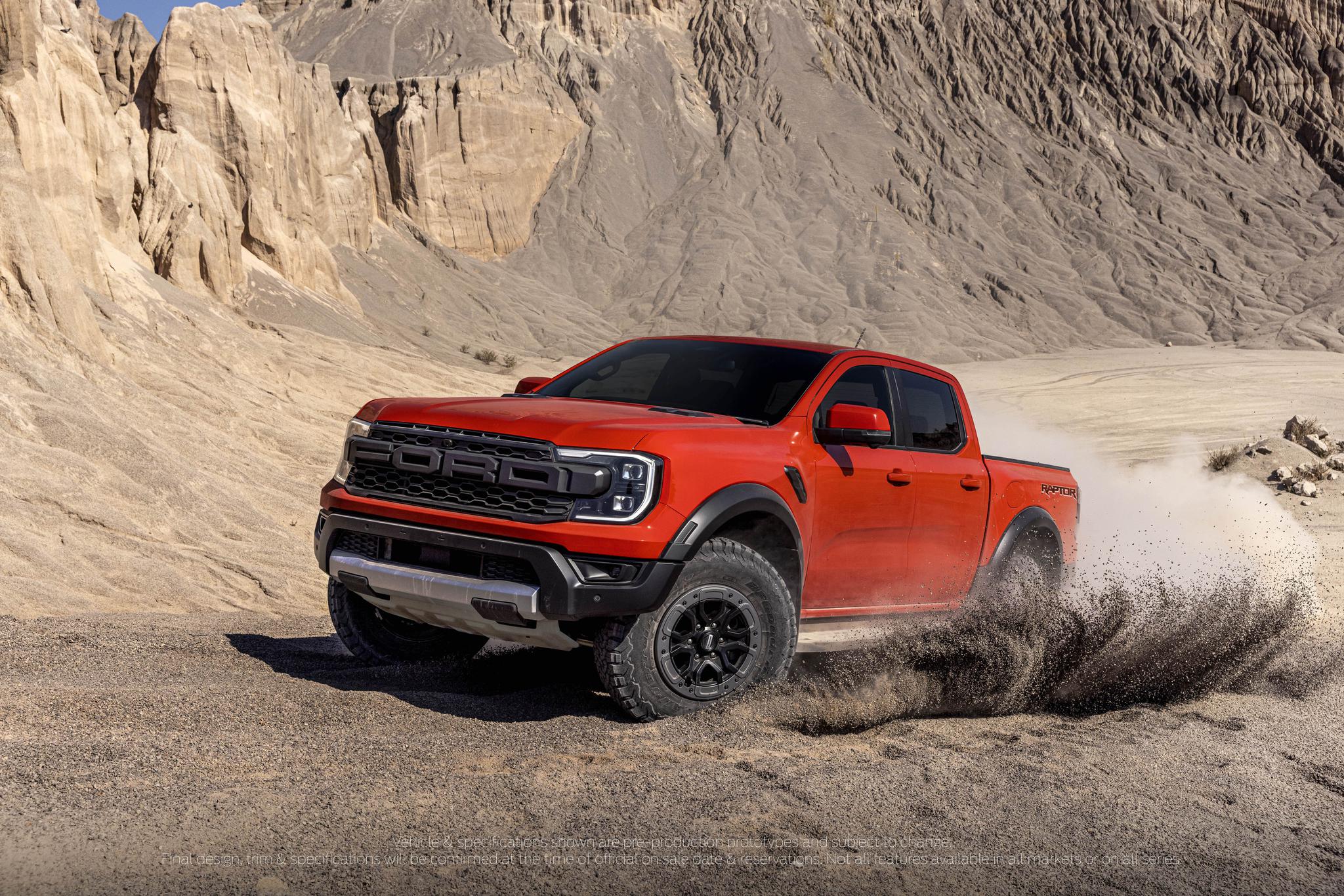 Quick Facts:

Price: TBC

Engine: 3.0-litre twin-turbo EcoBoost V6 engine
Transmission: Ten-speed DCT
Power/Torque: 292kW/583Nm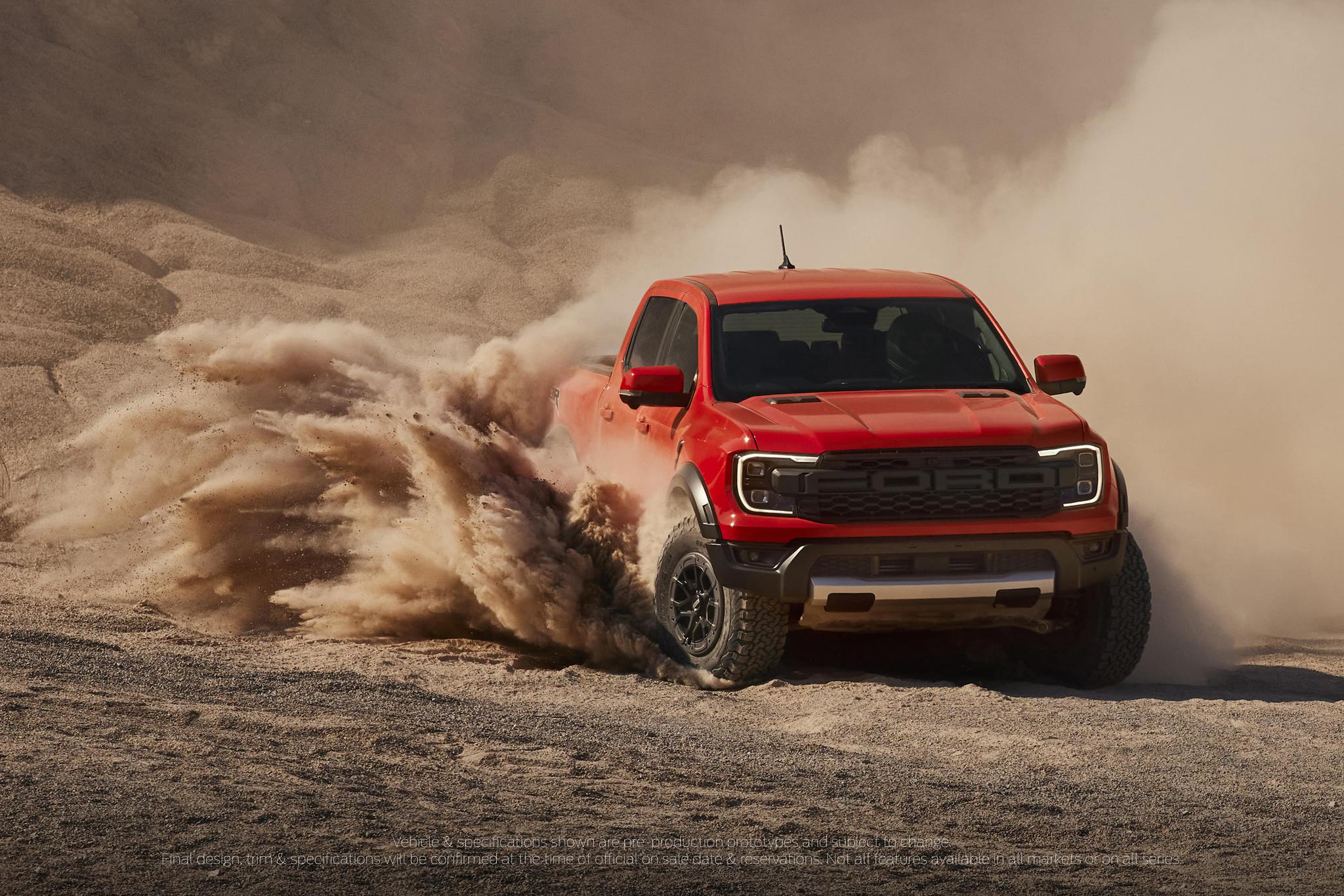 The highly anticipated Next-Gen Ford Ranger Raptor has been officially unveiled. The Ranger Raptor, which has been teased for some time, has been revealed with similar styling cues to the all-new Ranger models that were unveiled last year.
On the exterior, we can also see the Ford DNA C-clamp headlights, as well as bold F-O-R-D lettering on the grille and a separate bumper. The matrix LED headlights and LED daytime running lights are set to offer impressive lighting performance, including dynamic bending lights, glare-free high beams, and auto dynamic levelling to provide better visibility for Ranger Raptor drivers and oncoming traffic.

The flared fenders accommodate a choice of two muscular 17-inch wheel designs, one with Beadlock capability, and each wrapped in BFGoodrich all-terrain KO2 tyres. Functional vents, aero features, and tough, new-design cast aluminium side steps help enhance the look and functionality of the truck. At the rear, LED taillights to provide a signature link to the front. In addition, the precision grey rear bumper features an integrated step pad and towbar that is tucked up high to aid the truck's departure angle.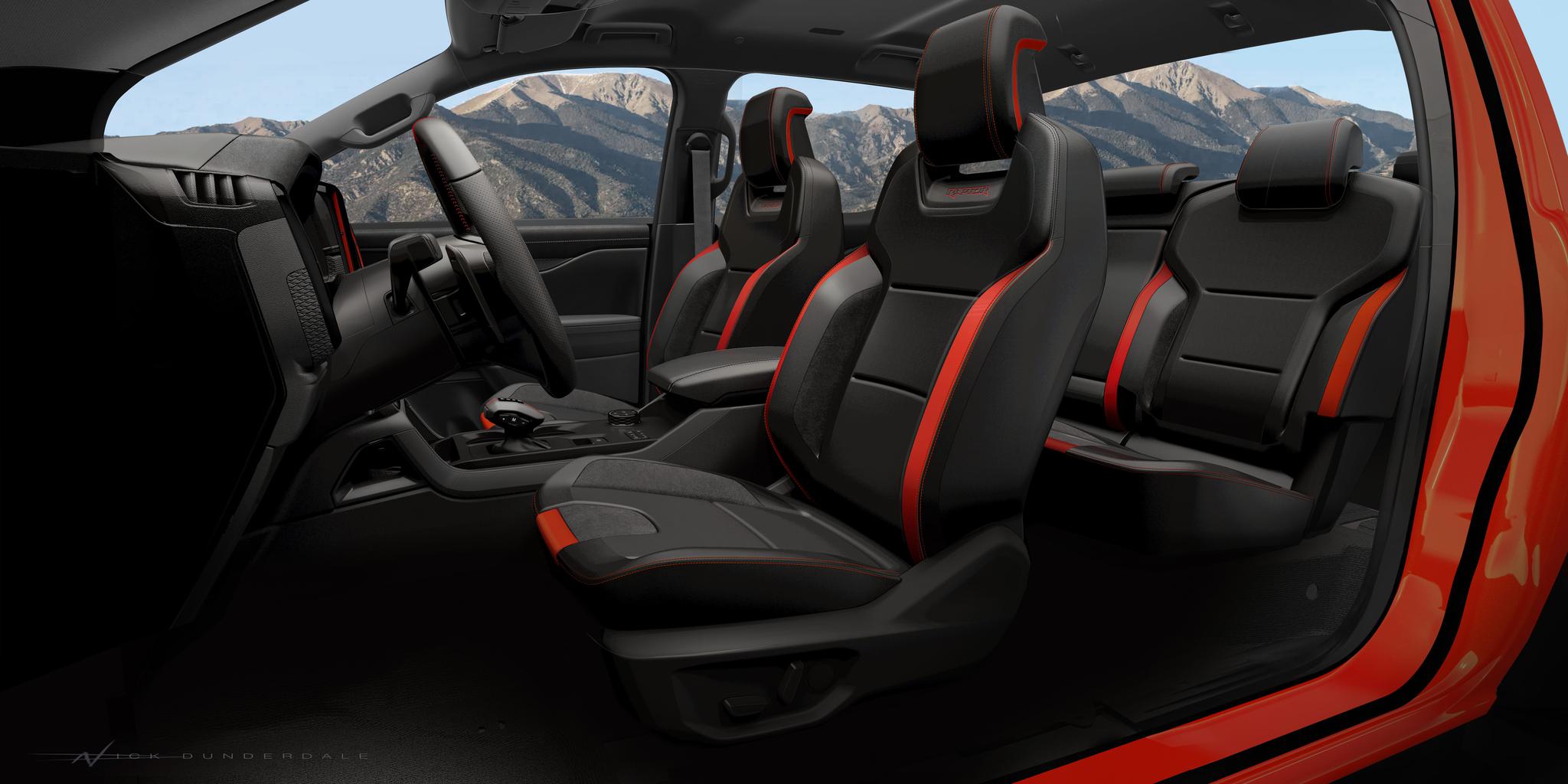 Inside, the cabin features all-new, jet fighter-inspired sports seats – both in the front and rear – and they are said to be more comfortable and more supportive during high-speed cornering. The Code Orange accents on the instrument panel, trim and seats are enhanced by Ranger Raptor's ambient lighting, which bathes the interior in an amber glow. A premium grade leather sports steering wheel with thumb swells, on-centre marking and cast magnesium paddle shifters complete the picture.

The Next-Gen Ranger Raptor boasts a fully digital cabin, with a high-resolution 12.4-inch digital cluster and a 12-inch centre touchscreen boasting Ford's new-generation SYNC® 4A connectivity and entertainment system, which offers both Apple and Android wireless smartphone connectivity. Sound is catered by a Bang & Olufsen®vi sound system.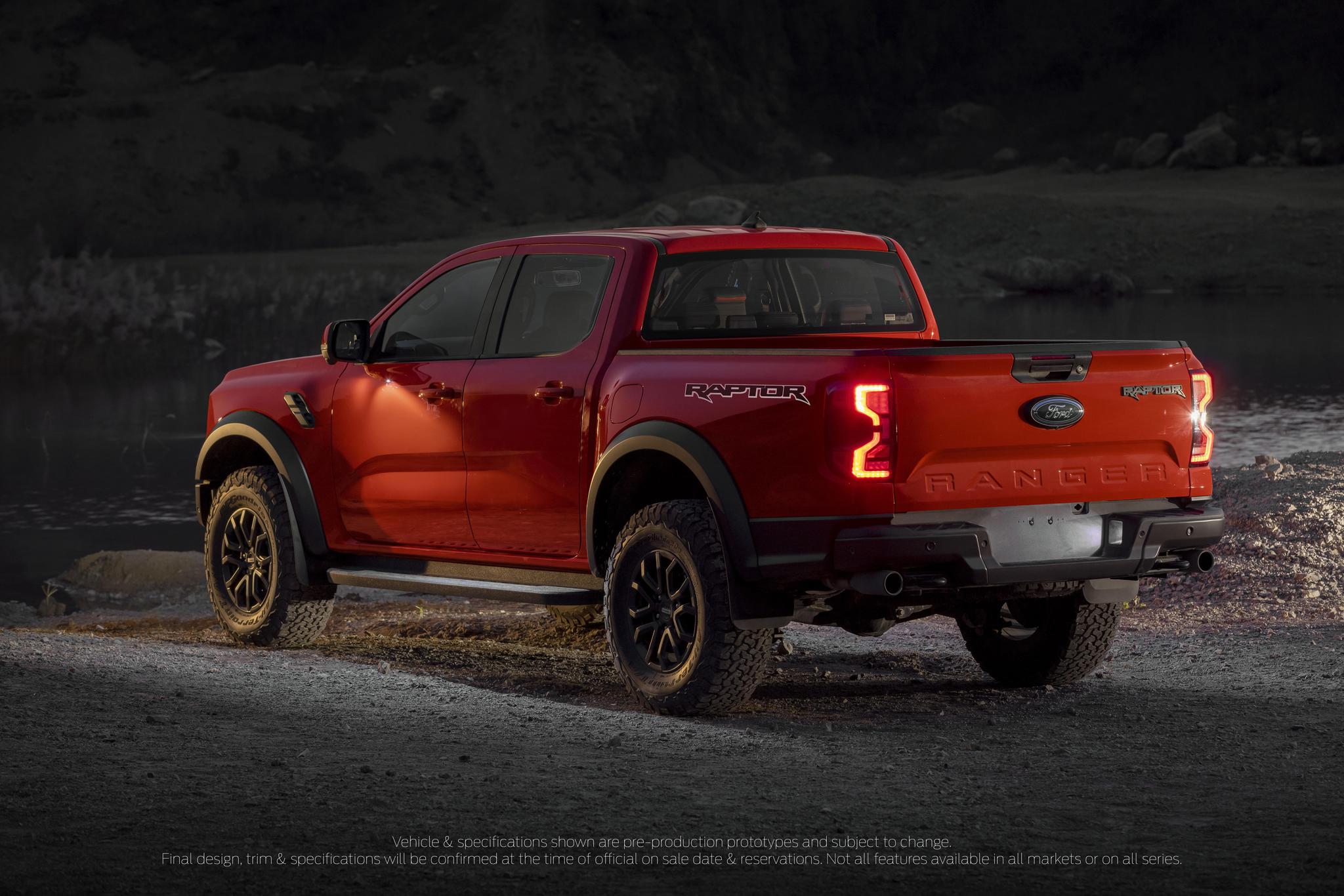 Performance
Featuring a bold and even aggressive stance, the Ranger Raptor has been labelled "the strongest Built Ford Tough Ranger ever made". The biggest news is the addition of the 3.0-litre petrol V6 engine as well as power upgrades and according to Justin Capicchiano it is "Hot hatch fast, on dirt". Other bi-turbo 2.0-litre diesel engines will also be available. The all-new Ranger Raptor will still use the ten-speed automatic transmission with the 292k/583nm of torque being sent to all wheels. The permanent four-wheel-drive system in the new Ranger Raptor now comes with an all-new electronically controlled on-demand two-speed transfer case, combined with front and rear locking differentials, and this will help a lot during off-road adventures. The 3.0-litre Ecoboost engine has been carefully bred to ensure that there is no lag and they have done this by using a graphite-iron cylinder block, which is around 75 percent stronger and up to 75 percent stiffer than the iron used in traditional castings.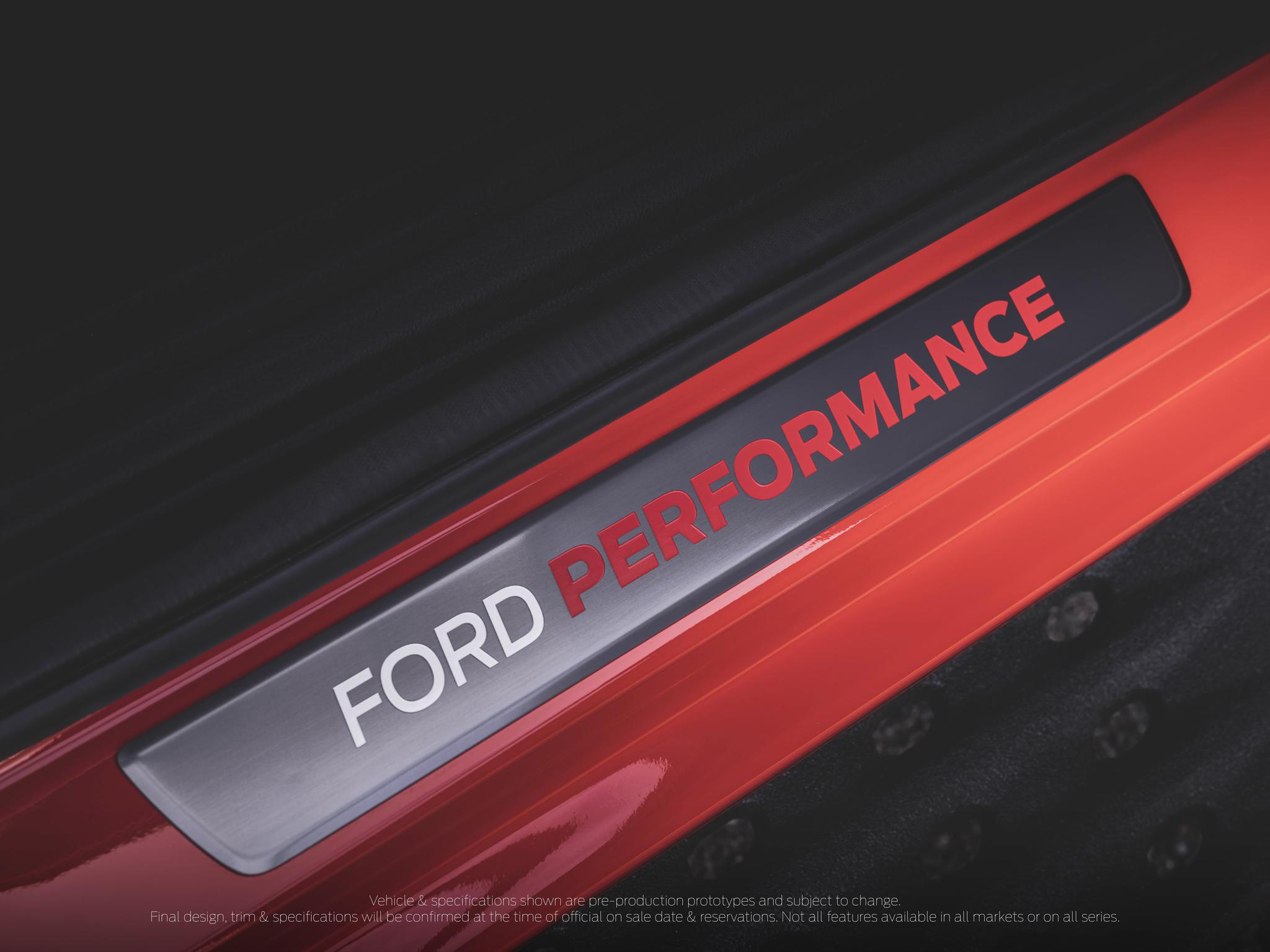 According to the Ford Performance Engineers, the Ford Anti-lag system is available in the Baja mode and keeps the turbochargers spinning for up to three seconds after the driver backs off the throttle, allowing for faster resumption of acceleration out of corners or between gears when the driver gets back on the accelerator.
An Audiophiles dream? The all-new Ranger Raptor has also been developed to ensure that drivers can enjoy the 'loud pipes'. Drivers can choose their preferred engine sound by pressing a button on the steering wheel or by selecting the various drive modes (Quiet, Normal, Sport & Baja).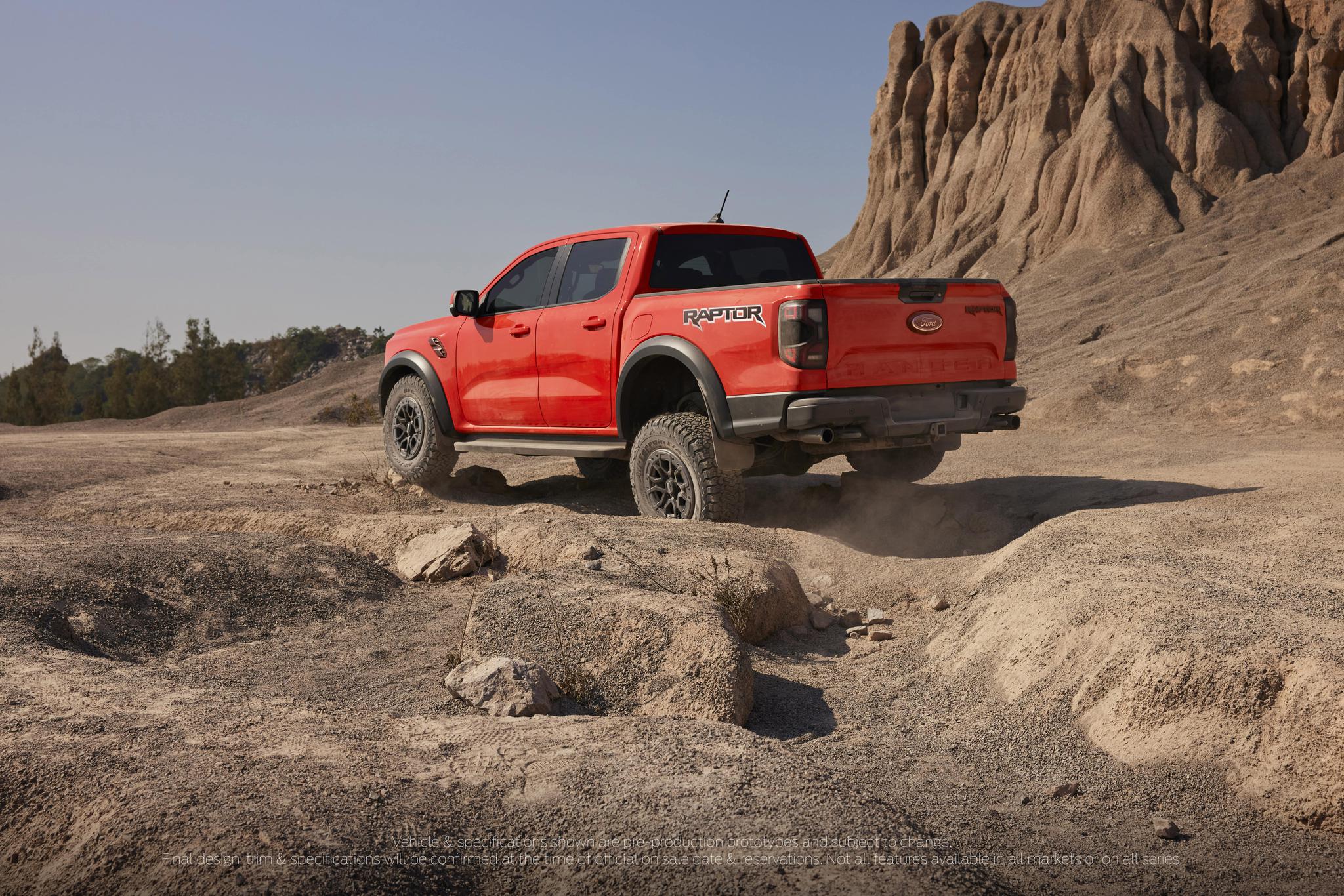 Off-road King
The previous-generation Ford. Ranger Raptor has always been a menace when it comes to off-roading, and the Ford Engineers have ensured that the all-new Ranger Raptor continues that feat. The Next-Gen Ranger Raptor now features Trail Control a feature that works like cruise control for off-roading and according to Ford, The driver simply selects a set speed (less than 32km/h), and the vehicle manages acceleration and braking while the driver concentrates on steering through difficult terrain. There are also other four off-road modes
Rock Crawl – providing optimum traction and momentum on loose surfaces;

Sand – for use in soft sand and deep snow conditions, optimising power delivery and transmission shifts;
Mud/Ruts – for maximum grip off-road during launch and maintaining vehicle momentum; and
Baja – tuned for high-speed off-road performance with all systems set for maximum attack.
Each of the drive modes also adjusts a number of elements from engine and transmission to ABS sensitivity and calibration. This includes traction and stability controls, exhaust valve actuation, steering, throttle response and even the instrument cluster and centre touchscreen. And depending on the mode, the colour scheme of the digital displays changes to match the mode.
The popular Baja Mode has also been tweaked for better performance, and according to Ford, "We really wanted the Baja mode to be the ultimate expression of the off-road high-speed capability," "It's a feature at the core of what the Ranger Raptor customer expects."
The local launch of the all-new Next-Gen Ranger Raptor is yet to be unveiled.